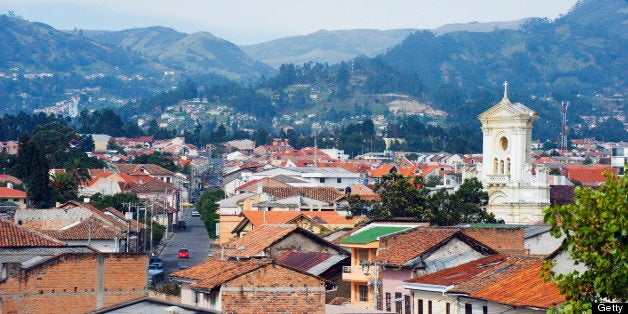 Retiring overseas may seem like a dream come true, but many people worry about making friends in foreign countries, far from loved ones. But they needn't be concerned. Live and Invest Overseas, an online publication devoted to helping those interested in living abroad, has released a list of the six most expat-friendly destinations as part of its First Annual Retire Overseas Index. (They also published a list of the 21 best places to retire in 2013 earlier this year.)
Kathleen Peddicord, publisher of Live and Invest Overseas, said an important question to ask yourself before retiring overseas is this: Do you want to live among fellow expat retirees or do you want to go local?
"There is no right or wrong answer; neither choice is better than the other," she said. "However, these two paths lead to very different places, both in terms of your day-to-day lifestyle and your cost of living."
Retiring to an established expat community where your neighbors are mostly fellow expats means your new life overseas could be very similar to the one you left behind. Going local means living, eating and shopping where the locals do.
According to Live and Invest Overseas:

"It can be possible to go local with your social life but not your budget… and vice versa. As a retiree in your new home overseas, you could have all local friends and move in local circles, independent of any expat community. Meantime, you could choose to shop for imported items at the U.S.-style grocery story, eat in the best international-standard restaurants, etc. On the other hand, you could move exclusively in expat circles but do all of your shopping and occupy all of your time as a local. Going the former route, your cost of living would be higher than that of a local. Going the latter route, your cost of living would be lower than that of an expat."
Peddicord said Live and Invest Overseas awarded a failing grade in this category -- to Istria, Croatia, which has virtually no expat community.
"Retiring here you have no choice but to live like a Croat," she said. "I'd say that lifestyle could be comfortable and rewarding (very appealing, in fact), but you'd have to decide for yourself."
To find out which destinations are the most friendly to expats, check out our slideshow below. And let us know what you think in comments.
Calling all HuffPost superfans!
Sign up for membership to become a founding member and help shape HuffPost's next chapter
BEFORE YOU GO
PHOTO GALLERY
World's Most Expat-Friendly Places To Retire