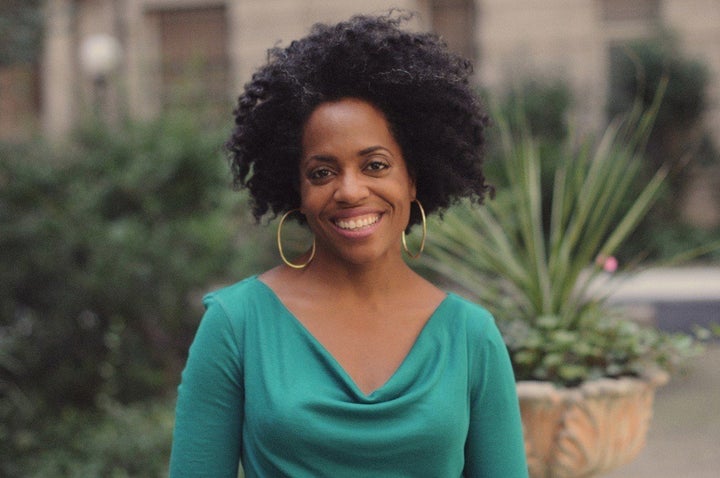 There's a lot to marvel at in Rhonda Ross' Harlem home. From a purely real estate level, one could be in awe of the three-bedroom apartment's high ceilings, original woodwork and large foyer that's home to life-sized wooden African fertility figures. Then there's the fact that Ross is a Ross -- daughter of living diva and music icon Diana and recording industry legend Berry Gordy -- who shares an incredible likeness to her mother; she's all big hair, sharp
cheekbones and expressive eyes. And any visitor would be forgiven for having a hard time keeping their hands to themselves -- there's so many photos, tchotkes, and art occupying every available space on the apartment's walls, end tables, and many mantle places, just begging to be touched.
But right when you're about to ask if you can move in, the home's real star pads into the living room, barefoot and playing with a police car. He rushes up to his mother, skinny arms outstretched and looking for attention.
"Maman, maman, maman," her 3-year-old son, Raif, cries before carrying on a conversation with his mother in an adorably breathless stream of perfect French. Ross responds back in kind, telling him to play with his toys avec papa in another room; Raif tucks his police car under his arm and runs away.
At only 3 years old, Raif can speak and understand French, Spanish, and English; read those three languages at a second-grade level; and recognize "like 50 characters" of Chinese, Ross says.
"We get in the cab and he says, 'Bonjour!' Then he looks at the person and he says, 'Oh no... Hola!'" she laughs. "I love, love, love all of that that we've given him."
But why so much for such a little man?
"I have so many reasons that we're doing this, but one of them is that I want him to be able to walk the world and be comfortable wherever he is, be comfortable in his skin," Ross explains. "I want him to be able to communicate with people without demanding that they come to him, like so many Americans do."
Before You Go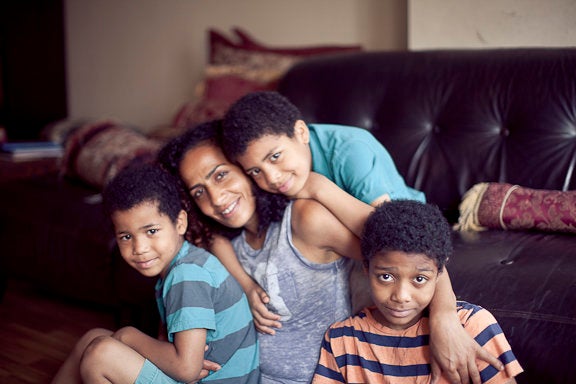 Mater Mea Moms
Popular in the Community