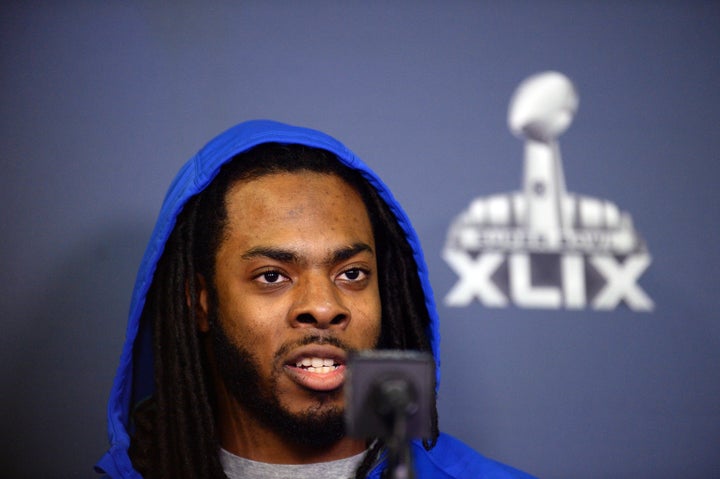 While America wrestles with the question of whether to vote red or blue come November, ESPN radio host John Clayton proposed a new solution early this week: Vote navy, green and gray.
Vote for the smart, incisive, candid Richard Sherman.
Of course, Clayton was kidding. But if you were to pick one NFL player to lead a presidential ticket, Sherman would be pretty a deserving choice.
Sherman proved that in an interview with Clayton on Monday, recommending a should-be-obvious plan for how to get America out of the red once more: Stop making the everyman and the everywoman foot the bill every time a billionaire rolls into a city and wants to erect the latest and greatest stadium.
Thinking on his feet and improvising what he'd want his campaign slogan to be -- he settled on "Make America the place you want to raise your kids" -- Sherman put forth what he deemed to be a "pretty ingenious plan for our economy": make the rich pay for their own toys.
"I'd get us out of this deficit," he told Clayton. "I'd stop spending billions of taxpayer dollars on stadiums and probably get us out of debt and maybe make the billionaires who actually benefit from the stadiums pay for them. That kind of seems like a system that would work for me."
Um, yes. The shtick of owners handing taxpayers the sky-high cost of state-of-the-art sports venues has irked effectively everyone in the 99 percent for a long while, but to avail for our collective wallet. The most recent, obscene example of this is the ongoing situation in St. Louis, as the city and state's residents are still on the books for more than $100 million to pay for the Rams' stadium, even though the team divorced the district in favor of LA early this year.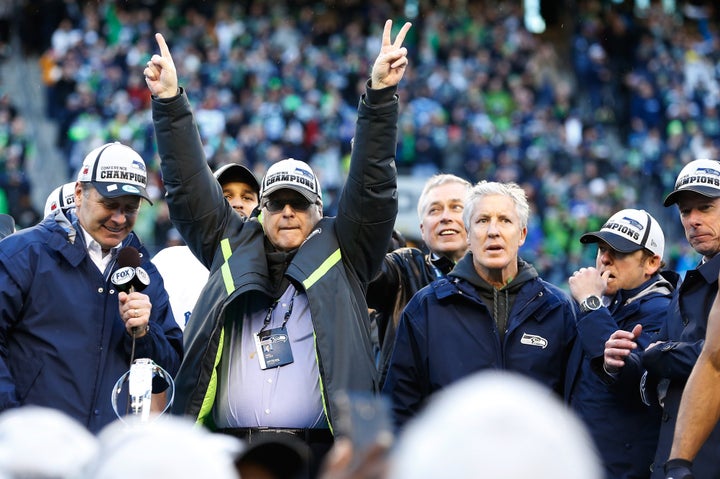 Technically, Sherman won't be old enough to qualify for the presidency for another seven years. But at least he already has a slogan and a platform.
And, if you ask him, he believes he's more than ready for the job.
"I'd respectfully accept that nomination," he said. "I think … I'd do a great job."
We're still waiting to hear the cornerback's plan for universal healthcare coverage.
REAL LIFE. REAL NEWS. REAL VOICES.
Help us tell more of the stories that matter from voices that too often remain unheard.
BEFORE YOU GO
PHOTO GALLERY
19 Perfect Quotes From Hillary Clinton