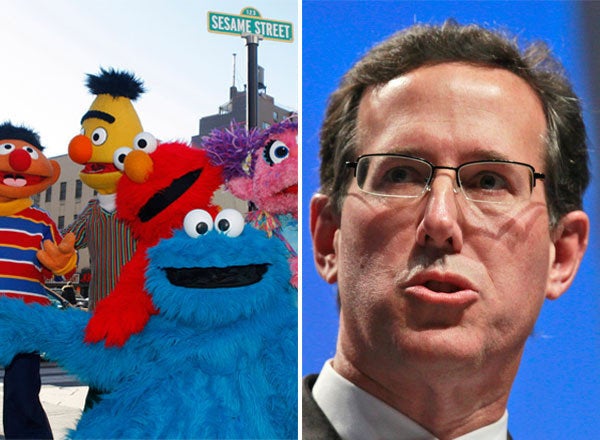 Former Pennsylvania senator and potential 2012 Republican presidential candidate Rick Santorum said Tuesday that the GOP's plans to eliminate the Corporation for Public Broadcasting were likely to be futile, largely due to the powerful "Barney" and "Sesame Street" contingents who support the organization.
"And one of the tough things always -- when I came to Congress, I was one of the guys that said we gotta cut the Corporation for Public Broadcasting. It wasn't necessary anymore," Santorum said on Fox News.
But driving that initiative wasn't easy, Santorum said, since "the 'Barney' contingent came out and the 'Sesame Street' contingent came out, and these are programs that are popular among families and so they hit you pretty hard."
Republicans have placed the CPB, which provides funding to public radio and television stations such as NPR and PBS -- the parent station of "Sesame Street" and "Barney" -- on the chopping block in their proposed budget.
Popular in the Community