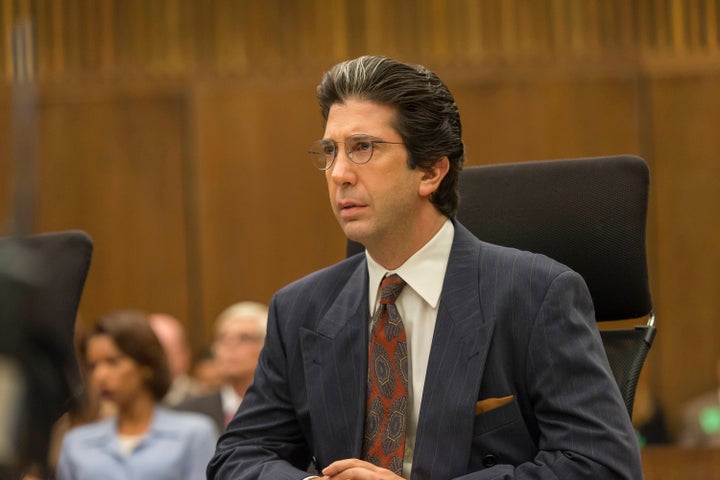 To the public, O.J. Simpson's defense attorney Robert Kardashian represented his friend's longtime image as a lovable celebrity. But, behind the scenes, the lawyer wasn't sure his friend was so innocent. Playing Kardashian, David Schwimmer breaks down in a kitchen scene with his ex-wife Kris Jenner, portrayed by Selma Blair, after sheepishly admitting the defense might have won Simpson the case in Tuesday's episode of "American Crime Story: The People v. O.J. Simpson."
"I just have to sit there until it's over, and then he's out of our lives forever," he says of his friend. (Jenner, meanwhile, never believed Simpson's tale.) The soapy scene dramatizes Kardashian's real-life feelings toward the former football star, which he explained in a 1996 interview with Barbara Walters on ABC's "20/20."
Kardashian told Walters how evidence presented by the prosecution caused him to seriously consider whether his friend murdered his ex-wife, Nicole Brown Simpson, and her friend Ron Goldman. The presence of blood, thought to belong to O.J. and the two victims at the crime scene, on the infamous leather gloves and in O.J.'s Bronco particularly troubled him.
"I have doubts," Kardashian told Walters. He explained, "I wake up in the middle of the night. I'm so conflicted because of that blood evidence." Failing results of a polygraph test that O.J. took also "devastated" the lawyer.
Watch Part 1 of the interview:
Kardashian wasn't the only one on O.J.'s side of the aisle with suspicions, he told Walters. "Maybe the majority" of the defense team questioned their client's innocence, he said, adding, "but they were professionals." A.C. Cowlings, who drove the Bronco in the infamous low-speed chase, was also conflicted by the blood evidence, Kardashian said.
Additionally, he didn't truly believe his team's main defense. Throughout the case, O.J.'s Dream Team of high-paid lawyers tried to suggest that Los Angeles police officers were part of a conspiracy to frame him for murder. But a conspiracy of that nature, Kardashian said, would be "impossible."
After the trial, Kardashian admitted his friendship with O.J. wasn't the same -- and would never be again. Further, if he had known he and his family would receive death threats, he'd never have involved himself in the case.
"American Crime Story: The People v. O.J. Simpson" airs on FX Tuesdays at 10M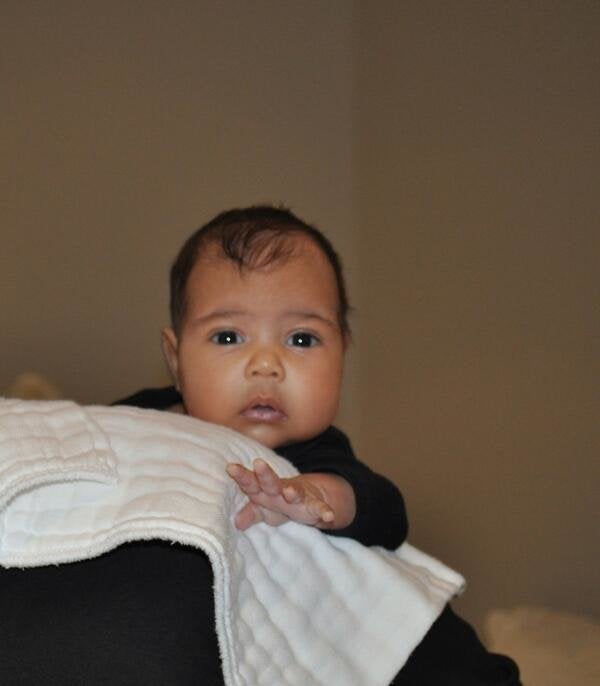 Kardashian Kids
Popular in the Community