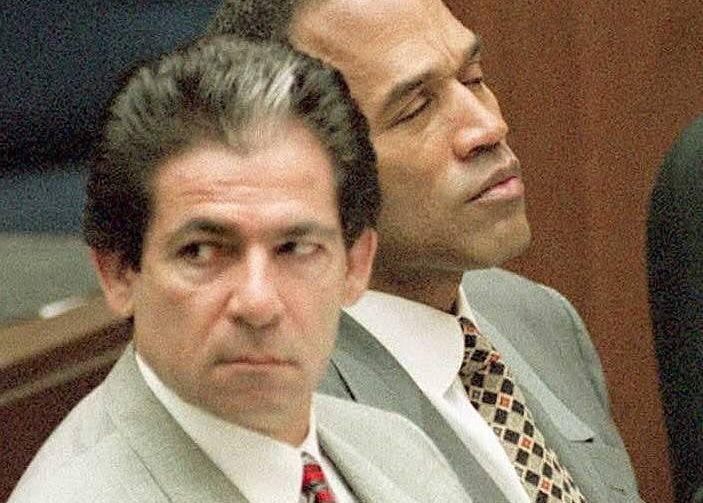 As Kardashian read from the letter, former NFL player Simpson, who refused to surrender to authorities for arraignment, sat in the backseat of his friend A.C. Cowlings' white Ford Bronco with a gun pressed against his head, as they led police in a low-speed chase along Los Angeles' 405 freeway.  
Today it's hard to imagine a time before the Kardashian name was almost universally known, but it was on this day that Robert Kardashian -- a man so deeply entrenched in the "trial of the century" -- was introduced to the public. 
It's been more than 20 years since Kardashian joined Simpson's "dream team" of lawyers after the former football star was accused of murdering Nicole Brown Simpson and Ron Goldman in 1994, and in the last decade his children managed to eclipse him with their reality TV empire. Now, as FX attempts to recreate the trial with "American Crime Story: The People vs O.J. Simpson," the Kardashian who started it all returns to the headlines. Ahead is everything you need to know about Robert Kardashian and his involvement in Simpson's case:
He was close friends and business partners with Simpson.
Kardashian and Simpson met on a tennis court in 1970 and became fast friends. Over the next 20 years their bond only grew as they became financially successful, met their respective wives (Kris Jenner, née Houghton, and Nicole Brown) and started families. The friendship intensified as the two families spent holidays and vacations together and the men went into business together. 
And just as they met their wives together, both men would ultimately go through painful divorces within years of each other in the early '90s. Kardashian and Jenner remained friends, but Los Angeles magazine reported that it was his split from her that "also cut him off from Simpson's social circle -- he saw Simpson only two or three times a year between 1990 and 1994. He had seen O.J. just twice in the six months prior to the murders."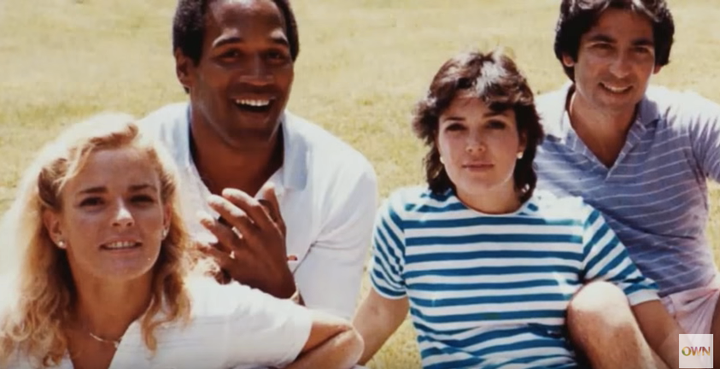 Kardashian hadn't practiced law in more than 15 years when he joined Simpson's defense team. 
Kardashian was an even more perplexing addition to the team since he had virtually no experience trying criminal cases. This didn't bother Simpson's lead attorney, Robert Shapiro, who recognized that Kardashian's long history with the star and voice as an unwavering champion of Simpson's innocence could be an asset. These accounted for just a few of the reasons Shapiro asked Kardashian (who, it should be noted, immediately rushed to his friend's Brentwood home upon learning of the murders and spent an extensive amount of time with the former football star in the days leading up to his arrest on June 17, 1994)  to reactivate his law license and join in the athlete's defense.  
Kardashian's role on the "dream team" was more handler than lawyer. 
Kardashian sat next to Simpson day in and day out through the nearly yearlong trial, but The New York Times characterized his value to the defense (beyond being able to avoid having to testify by invoking attorney-client privilege) as his "willingness to hold the client's hand for hours on end." 
It's a description Kardashian wouldn't completely reject, given that soon after joining the defense, he told the LA Times, "I know O.J. better than anyone on the legal team. There are so many things I know about his personality. My job is really strategy and liaison between the lawyers and O.J."
He was accused of hiding evidence.
Kardashian claimed he tried to give the bag back to police, but they refused. 
"They never sought to do so, in fact when we turned it in to the court nine months later, they still never did any tests to see if there was blood," he told CNN after the trial. "I don't believe they really wanted to know the answer. I think it was better to leave speculation and to let the public think there was something sinister about these bags!"
His choice to defend Simpson caused a huge rift in his family.
With Kardashian and Jenner on different sides, tension within the family ran high. 
"We felt really in the middle of this trial. We didn't know which parent to side with," Kim Kardashian revealed in a 2009 interview on "Dr. Phil," recalling the literal division of the family she experienced when she and her sister Kourtney went to the courthouse with their father and spotted their mother sitting on the other side with Nicole's family. "We thought our mom was mad at us for sitting with our dad," she said.
In the same interview, Kris' then husband Bruce Jenner (who now goes by Caitlyn) admitted to thinking Simpson was guilty. "It was something that really did tear us apart," he said, adding that when Simpson was acquitted he told the girls, "Just because he got a not guilty verdict doesn't mean he didn't do it. And I just don't want to hear his name anymore." 
He later expressed doubts of his friend's innocence 
"I have doubts," he told Barbara Walters during a "20/20" interview. "The blood evidence is the biggest thorn in my side; that causes me the greatest problems. So I -- I struggle with the blood evidence."
Kardashian ended up testifying in the civil trial that found Simpson responsible in the wrongful-death lawsuits brought against him by the victims' family members.
Though Kardashian gave testimony in a 1996 deposition on behalf of Brown Simpson and Goldman's families, it proved to be an exhausting and frustrating ordeal, as his lawyers kept objecting to much of the line of questioning, arguing it violated attorney-client privilege. 
Kardashian was, however, able to address one of the stranger aspects of his involvement with the case -- the drive he and Simpson took just two days after the murders to LAX airport to track down a set of golf clubs Simpson had left in Chicago. 
Kardashian claimed he didn't recall any conversation about playing golf, or why Simpson would need the clubs, but he described Simpson as such: "He was pensive. It was quiet. Which is unlike him," during their drive to the airport. 
PHOTO GALLERY
O.J. Simpson Timeline

Calling all HuffPost superfans!
Sign up for membership to become a founding member and help shape HuffPost's next chapter