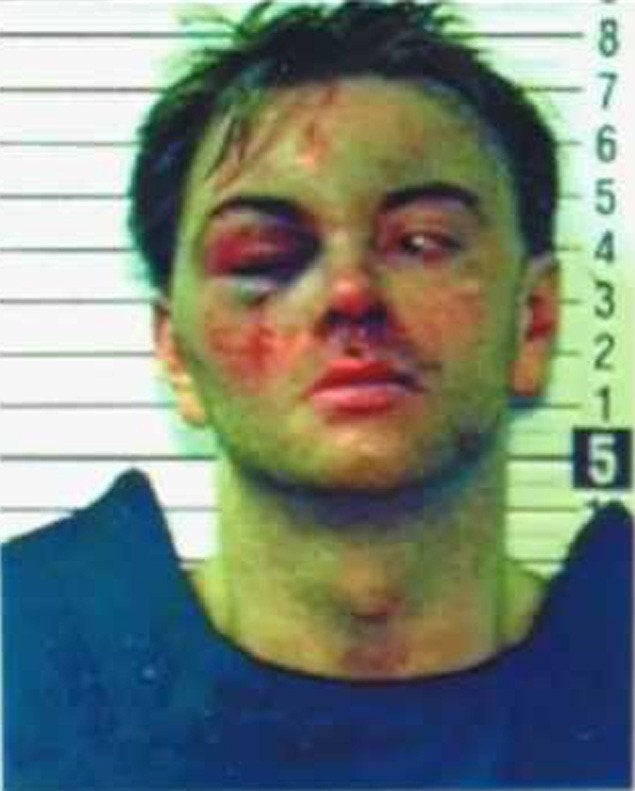 A handful of Pennsylvania State officers are under fire this month as attorneys review video showing arrestee Robert Leone being beaten to a bloody pulp.
Leone, 33, filed a federal lawsuit against cops after the March 2010 arrest, when he alleged that he was Tasered, hog-tied and assaulted after a low-speed car chase, the Daily News reported.
A 75-minute video of the incident (clip below) went viral on YouTube after it was released last month. The footage, taken from a dashboard camera in one of the police cruisers, appears to show an officer jumping from the top of Leone's car onto his back, while others give him a barrage of feet and fists, according to the Press & Sun-Bulletin.
PHOTO (story continues below):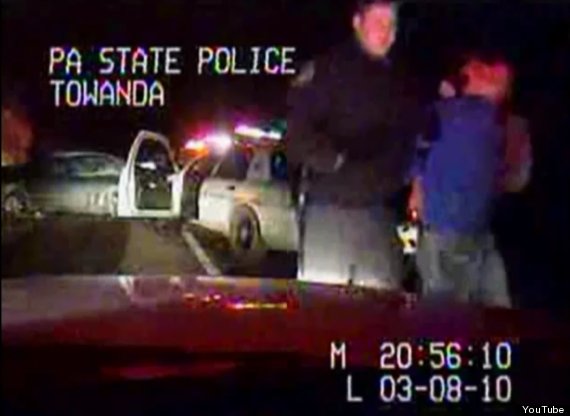 Further audio recording reveals one of the officers screaming at Leone in a profanity-laced outburst.
"Who do you think you're messing with?" One officer says in the video. "We're the Pennsylvania State Police ... it's not just some chumps."
The angered cop accuses a sobbing Leone of spitting on him.
The lawsuit alleges that Leone -- who already had "a swollen eye, lacerated wrists, multiple Taser marks, dried blood around his nostrils and bruises on multiple locations of his body" -- was further attacked and Tasered while lying on a hospital gurney later in the evening.
Leone was convicted in August 2010 of assault on an officer and three other charges stemming from the incident. Prosecutors said he was carrying the prescription drug Adderall in his car at the time of his arrest.
He was granted parole in March, but is still in prison because there's no agreement on where he'd stay if released.
WBNG reports that Leone's family believes authorities want to keep their son imprisoned for the maximum four years so that the statute of limitations against the troopers involved runs out and they won't face punishment.
Citing the pending litigation, Maria Finn, Spokesperson for the Pennsylvania State Police refused to answer any questions from The Huffington Post on the case, including whether any of the officers involved will face criminal charges or if any of them are still on duty. She also declined to address the accusation that authorities want to keep Leone in jail so that the troopers won't be sanctioned.
Related
Popular in the Community