This is rope jumping, a new adventure activity that's part rock climbing, part park cliff diving and ALL parts absurd stomach-lurching.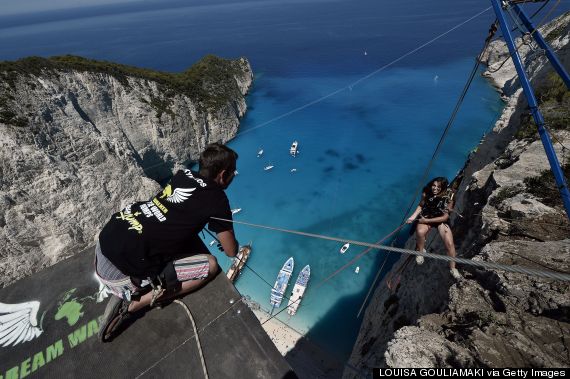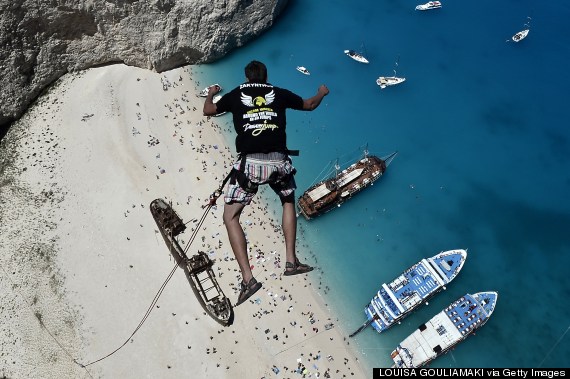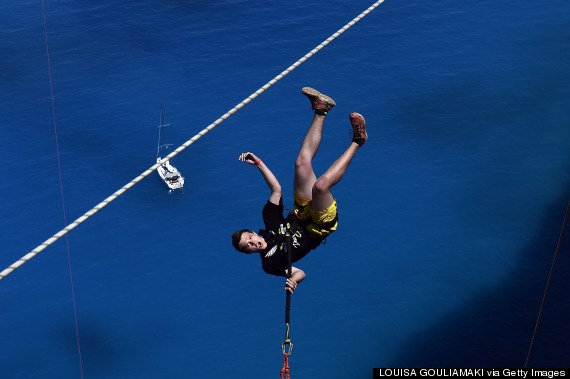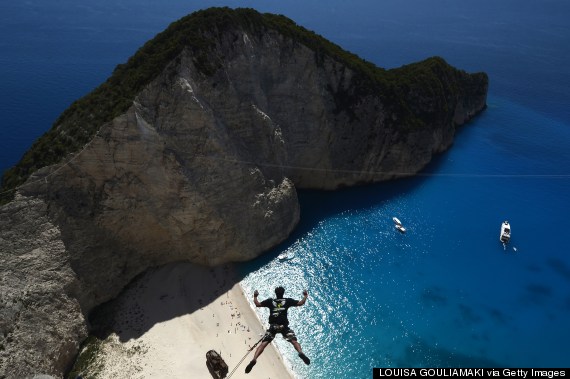 Rope jumping is similar in concept to bungee jumping, only the rope is made of nylon so jumpers don't bounce, but rather slow down as they approach the end of their free fall. A single rope can take months to set up, due to the intricate composition of bolts and pulleys.
A European rope jumping group known as Dream Walkers has been pioneering the new sport -- their most recent jump launched from the limestone cliffs of Navagio Beach on the Greek island of Zakynthos. It's their goal to complete rope jumps in 80 iconic spots around the globe, from the Grand Canyon to a cave network in Croatia to skyscrapers in Las Vegas. They invite anyone to jump with them, but we're going to take a pass.
Here's hoping this never becomes a mainstream tourist activity, even if it is an adrenaline whirlwind to look at.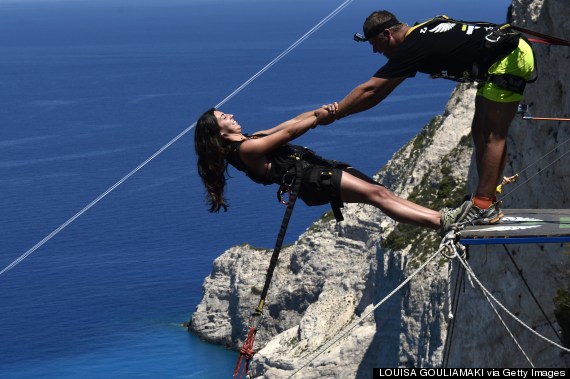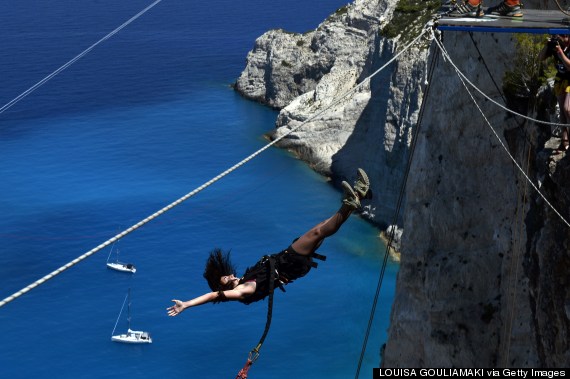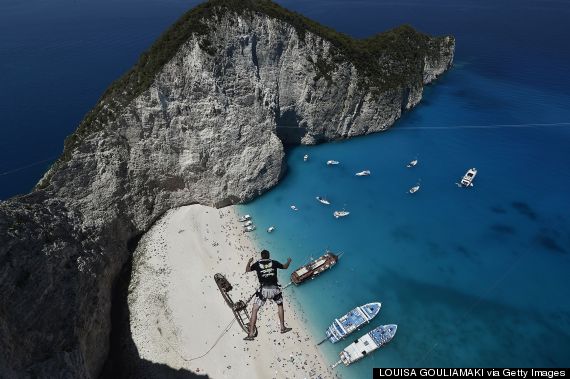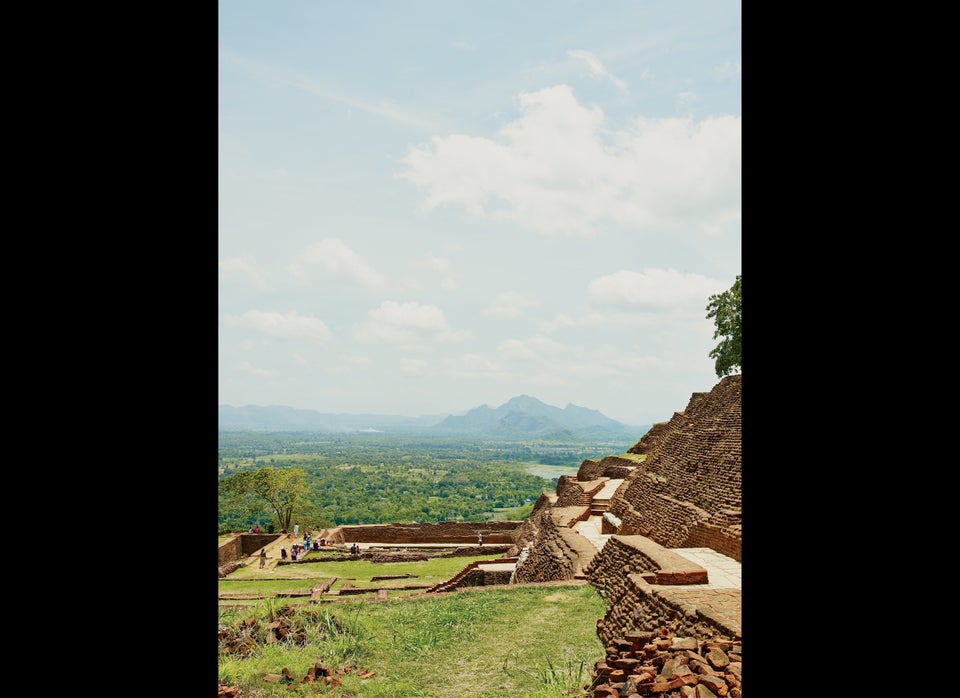 Best Adventure Travel Destinations 2014