In the 1991 "Roseanne" episode "A Bitter Pill to Swallow," Becky Conner opens up to her mom about getting more serious with her boyfriend and wanting to go on the pill.
"Just in case we decide to, that it's time for me to get some birth control," Becky (Lecy Goranson) tells Roseanne (Roseanne Barr), before asking if she'd take her to the gynecologist.
That episode still resonates today.
"I can't tell you many people have said to me that they've watched that with their mother, or they watched that with their daughter and they had to talk about it," Goranson told HuffPost at Build Series Monday. "It was there. It was alive. And it was awkward. Because there's the humor involved, it almost is like,  the door's open. We can do this."
Birth control was just one of the many progressive topics "Roseanne" tackled during its nine-season run from 1988-1997. The ABC comedy also featured storylines involving gay relationships and abortion ― all while portraying the realities of a working-class family in the Midwest.
On Tuesday, "Roseanne" will return for a 10th season ― two decades after the show went off the air. The main cast is back, including Goranson and Barr, along with John Goodman as Dan, Laurie Metcalf as Jackie, Sara Gilbert as Darlene, Michael Fishman as D.J., and Sarah Chalke, who played Becky in later seasons. The Conners remain rooted in a working-class household ― one that still faces financial issues and job struggles. It's real. It's raw. It's America. It's a slice of life we don't get to see on TV too often.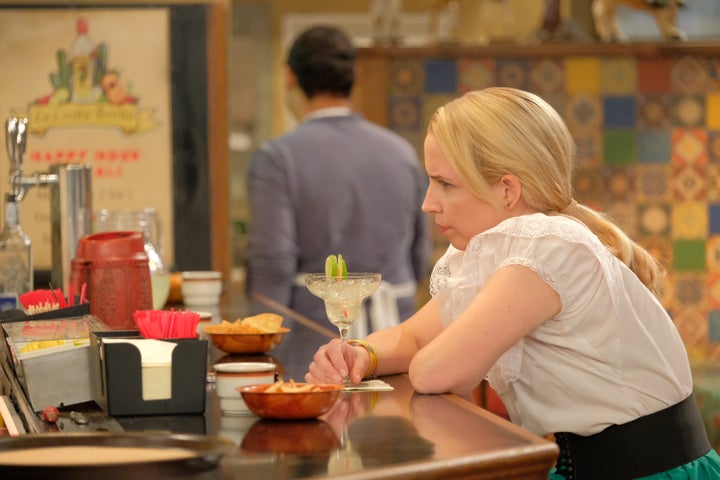 "Maybe it's not glamorous to depict the working class, for some people. I think America is a lot about glitz and glamour and waving the dollar bill in front of people," Goranson said. "I think that at the core, there is a great deal of suffering in this country and a great deal of strife and there's a lot of voices that aren't being recognized and aren't being heard."  
Goranson added that Barr, who executive produces the series alongside Gilbert, wanted to continue to show those real-life struggles on the show.
"I know that for Roseanne, the person, that that really is what what's most important ― is to depict the working class. And that's what drives the show. And that's what drives her. It's her passion."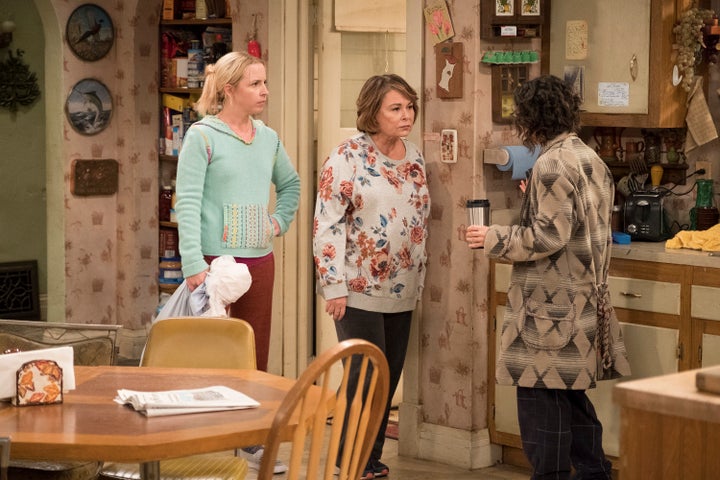 A lot of attention has been placed on the first episode of the new season because of its mentions of President Donald Trump, who's at the heart of a riff between Roseanne and her sister Jackie. In one scene, Roseanne explains why she voted for Trump in the 2016 presidential election.
Roseanne: He talked about jobs, Jackie. He said he would shake things up. I mean, this might come as a complete shock to you, but we almost lost our house, the way things are going.

Jackie: Have you looked at the news? Because now things are worse.

Roseanne: Not on the real news.
Goranson noted that although Trump is mentioned in the first episode, he's not a constant throughout the entire season. Rather, U.S. politics are there to establish a divide in the family.
"We really wanted to put that out there and say, 'This is what's happening in people's families. There's a lot of division.' How do we get past that division on a personal level? And I think what's really unfortunate that a lot of people just hear 'Roseanne/Trump' and they just go with it. And they can go wherever they want with that instead of thinking about all the nuance that really is happening on the show," Goranson said. "One thing about all the characters on the show is that we really all do have arcs. No one stays in the same place, just like in life." 
Roseanne's character arc will definitely will be one to watch this season. 
"You kind of see her deal with some of the issues that maybe you would think a Trump supporter would have a stance on. But then she transforms," Goranson said. "I really think that it's well handled … I would just encourage anyone who, when they hear 'Roseanne, Trump supporter,' that it's really not propaganda. It's not heavy on that. It's not what the show's about."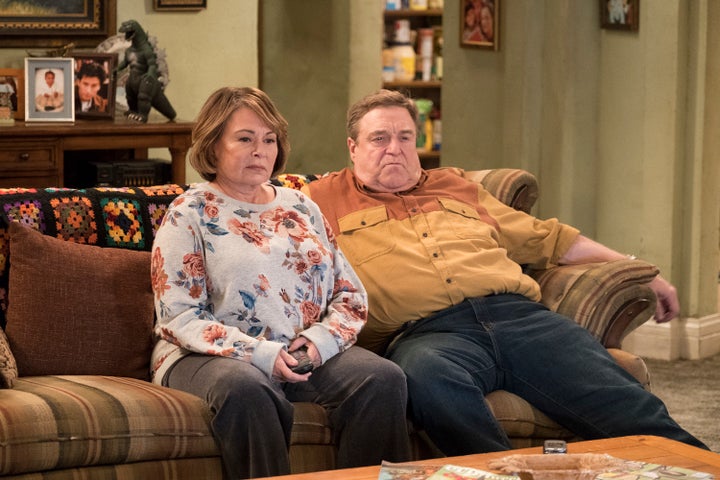 Meanwhile, Goranson couldn't be happier to act alongside her cast members after all of these years, especially with someone like Goodman, who plays her dad on the show.
"He's just what you want him to be," she said. "Everyone loves him. He's a lovable person. He's also very introverted. And he's also the cool alpha guy, too, who is the funny guy and the one you want to hang out with. He's also like the best friend. He is so happy to be back on the show ... And you think everything that he's done, all the movies, all the big things that he's done that he wouldn't be this excited. But we all feel that way because we love to work together. It really is a unique situation for us actors that we have each other. We're definitely a bunch of misfits."
Those bunch of misfits are eager for fans to see the new episodes or "Roseanne." There's already talk about another season.
"ABC has to see how we do. I don't know what they do behind the scenes, but I can say that we all want there to be a second season," Goranson said. "We're all really excited for that, should it happen. So, we're crossing our fingers." 
"Roseanne" premieres Tuesday at 8 p.m. ET on ABC. Check out the full Build interview with Goranson below.
Calling all HuffPost superfans!
Sign up for membership to become a founding member and help shape HuffPost's next chapter