 A flurry of news reports have claimed that Rupert Murdoch is looking to buy the beleaguered Los Angeles Times and Chicago Tribune from the Tribune Company.
Murdoch is about to split his News Corp. into two, with one company focusing on entertainment and cable news and the other on print media. Reuters wrote that his son James Murdoch went to Los Angeles twice this month to check out the California paper's books. The Times said that Murdoch has long been interested in buying it.
Both the Times and the Tribune have, to put it mildly, seen better days. The papers have suffered through repeated cutbacks and editorial turnover, precipitous falls in circulation and multiple scandals within the leadership of the overall Tribune company. Tribune eventually declared bankruptcy, from which it has yet to emerge.
Howerver, both papers are still the major news voices in their markets, and would bolster Murdoch's influence -- if not necessarily his bottom line -- in two major regions. If the plans were to come to fruition, they would complement Murdoch's Wall Street Journal, which he purchased in 2007.
Fishbowl LA noted that, in California at least, Murdoch will have competition from local investors who have also expressed interest in the Times. He will also have to find a way around FCC regulations which ban a company from owning a newspaper and television stations in the same market. News Corp. has stations in both Chicago and Los Angeles.
UPDATE (Saturday, Oct. 20 -- 5:40 p.m.) -- News Corp. said on Saturday that reports of discussions with Tribune Company or the Los Angeles Times are "wholly inaccurate," Reuters reports.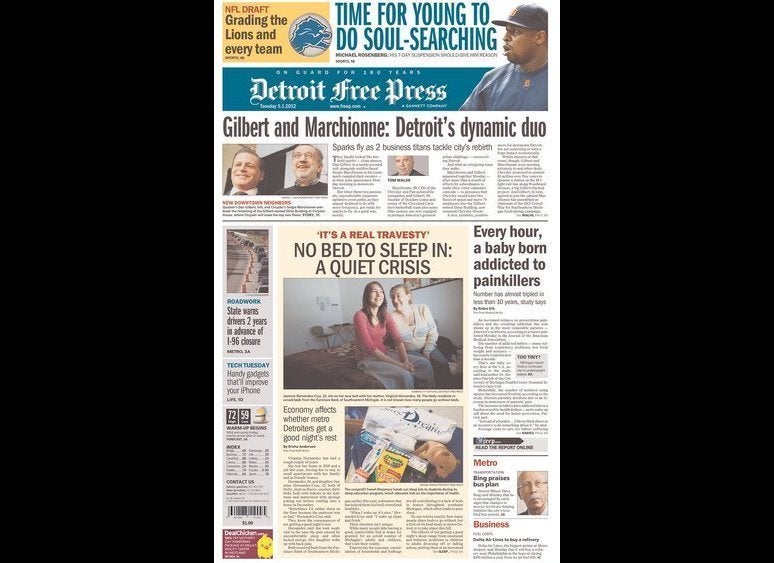 2012 Newspaper Circulation Numbers
Popular in the Community