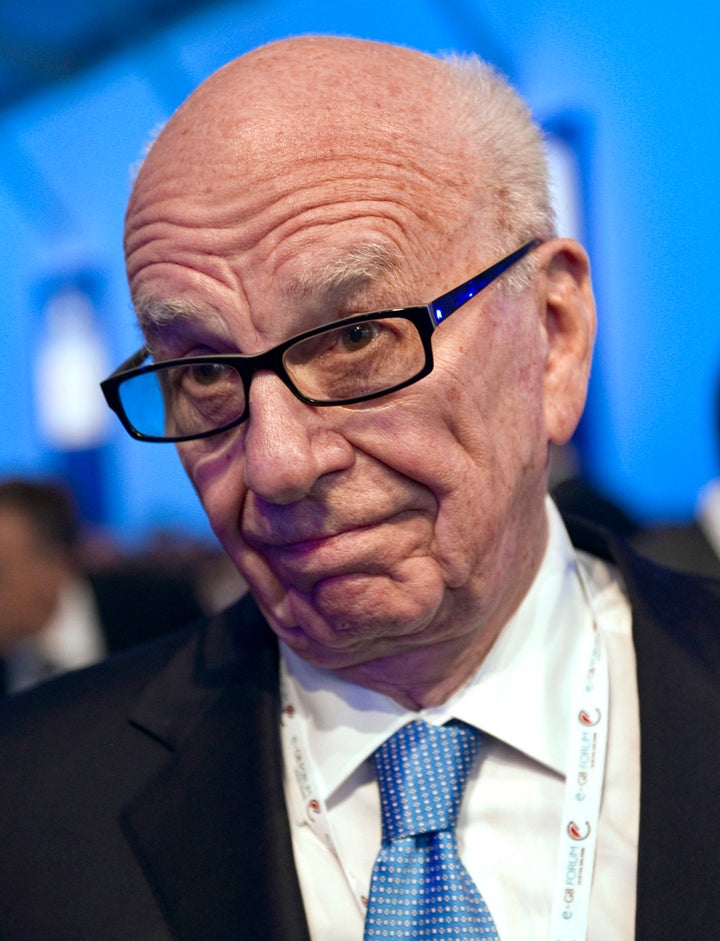 Independent directors of News Corp. are beginning to discuss whether or not Rupert Murdoch can stay on as the CEO of the company he founded and has almost completely dominated, Bloomberg is reporting.
Murdoch has been at the head of News Corp and its Australian predecessors since 1952, and he and his family have maintained an iron grip on the company ever since. Yet, citing two anonymous sources, Bloomberg writes that people within the company "have begun questioning the company's response to the crisis and whether a leadership change is needed."
Despite his making move after move to contain it, the phone hacking scandal surrounding Murdoch shows no signs of letting up. If anything, the scandal has only gotten worse, as it has engulfed Scotland Yard and threatens Murdoch's American holdings. In addition, Murdoch, his son James and his former top British deputy Rebekah Brooks all face what is sure to be a highly uncomfortable session before Parliament on Tuesday, in which their collective claim not to have known about the massive phone-hacking operation at their biggest British newspaper will be put to the test.
Murdoch himself seemed to personify the puzzlingly slow response to the scandal when he claimed that News Corp had only made "minor mistakes" in its handling of things. Since then, the company has hired a top PR agency and quickly set about making far more public displays of contrition. However, it may not be enough to save Murdoch.
One scenario that has been discussed in the press recently is for him to become chairman of News Corp, with COO Chase Carey assuming the mantle of CEO. This would sideline James Murdoch, who many see as too tainted by the hacking scandal to credibly become the new CEO of the company.
Related
Popular in the Community