As if simply walking in stilettos weren't challenging enough, one design house has found a way to make it even trickier: by adding wheels.
Saint Laurent recently released its gorgeous, colorful hell on wheels heels on wheels, called the Anya 100 Patch Pump Roller. Only high rollers will be able to afford these precarious pumps, as the price tag comes in around $2,622.
There's no description of the shoes on the company's website (the heels are reportedly only available in stores) so we can't quite figure out what purpose they serve. If they're just meant to look pretty in a closet, that's one thing. But if we're supposed to wear them, that's just plain crazy.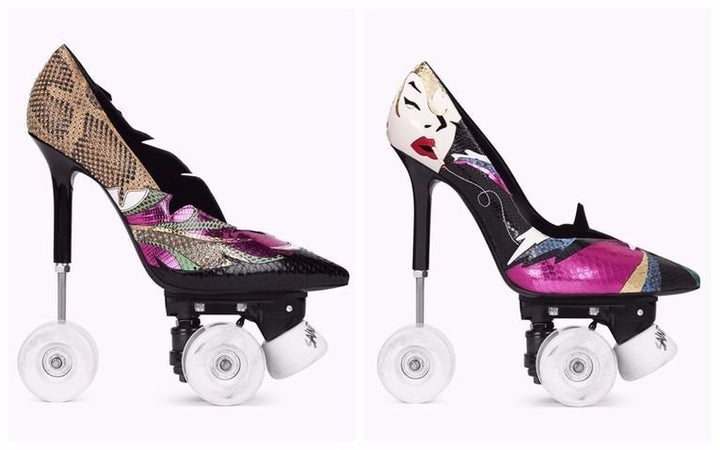 This isn't Saint Laurent's first foray into wheeled shoes, as the brand previously released a pair of white high-top sneakers with a blue and red stripe and four wheels: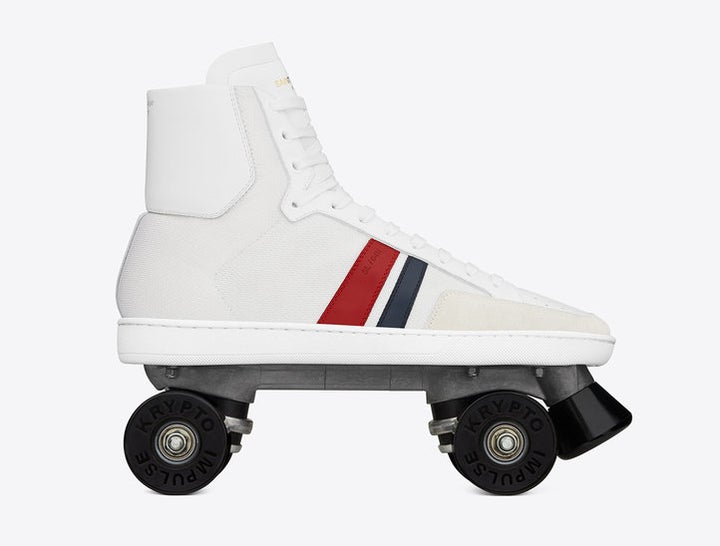 Below are a few pictures of the different sort of heel and wheel combinations one can expect from Saint Laurent and its new creative director, Anthony Vaccarello:
These heels probably won't help you get from point A to point B, but they'll definitely jumpstart a few conversations with onlookers.