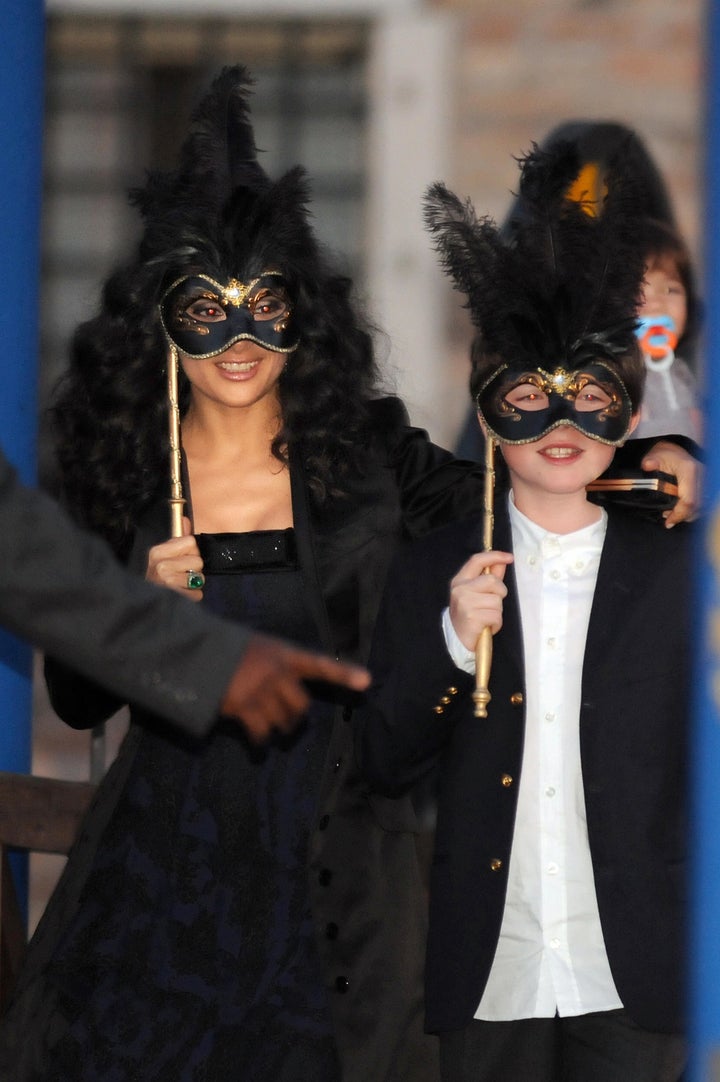 Friday night a slew of guests, including Jacques Chirac, Anna Wintour, Charlize Theron and Zhang Ziyi attended a masked party at the Punta Della Dogana, Venice's old custom house.
Hayek and Pinault, a French businessman and the son of billionaire Francois Pinault, brought their 19-month-old daughter Valentina as well as Pinault's son from a previous marriage.
They left for dinner from the Cipriani hotel, as did many of the guests. Also spotted out and about in Venice right now, presumably for the festivities, have been Ed Norton, Woody Harrelson, Ashley Judd, Olivier Martnez and David Blaine.
Popular in the Community