Her name is Kaylyn Pryor.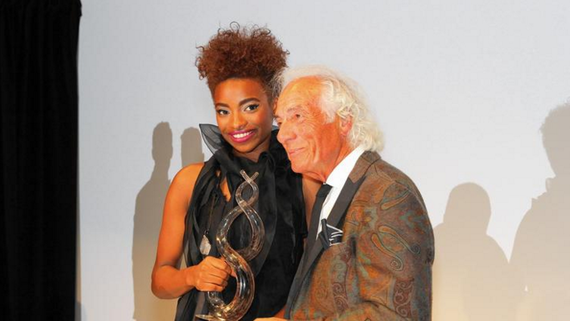 Just months earlier she was featured in The Chicago Tribune for being a finalist in the Mario Tricoci competition, that started with over 500 contestants, according to the feature. Fast forward ahead a little bit less than three months to November, 2, 2015, two months after winning the modeling competition, and she is being featured in many newspapers for a different reason--a reason so grim and unthinkable.
Again, her name is Kaylyn Pryor.
Pryor, a black, female model, seemingly walked the road that many people of color often walk--a road that often involves living in two very different worlds. Not only was she on the heels of a life-changing journey as a model, but she had also attended Evanston Township High School located in Evanston, a neighborhood in stark contrast to her extended family's Englewood neighborhood where tragedy struck her. A visit to a loved one on the other side of the tracks and her life ended, tragically, cut down by the nonsensical gun violence that has affected another 2587 lives this year in Chicago.
But, her name is Kaylyn Pryor.
If it weren't for her recent stint in public eye, her name could have been forgotten just as instantly as her life was taken. People could have victim blamed and assumed that she was doing the wrong thing, being in the wrong crowd, or other stereotypes that people come up with to justify black lives being lost regularly in Chicago inner-city communities.
Say her name, Kaylyn Pryor.
This is the face of Chicago's Inner-city gun violence victims: a face of elegance, potential, beauty, and ambition. Pryor had a promising future, an Evanston high school graduate, winner of the Mario Tricoci competition, and was someone people praised and enjoyed being around, according to various social media tributes.
Tyshawn Lee, 9, Hadiya Pendleton,15, Amari Brown, 7, and other young black people being lost to gun violence in Chicago are the faces beneath the numbers--potential leaders, models, inventors, and authors. We must continue to say their names, much like the call to say the names of Sandra Bland, Eric Garner, and Michael Brown. These black lives matter, and Kaylyn Pryor's death is a reminder that more must be done to protect lives in Chicago's inner cities. Going to see a loved one should not be a matter of life or death.
Popular in the Community