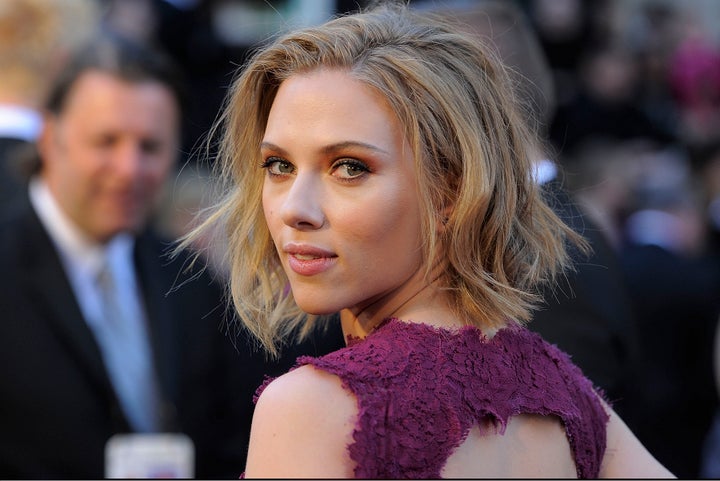 Yesterday, an FBI spokesperson said that agents are investigating a series of computer hack-attacks on celebrities, including the recent leaked photos of a nude Scarlett Johansson, taken from her cellular phone.
With so much on their plate, one wonders if the FBI has time to investigate such minor phone hackings, since in the grand scheme of things, this isn't exactly threatening any lives. Nonetheless, a recently uncovered classified transcript of the FBI's original conversation does shed some light.
FBI Headquarters
Friday 3:30PM
MEETING TRANSCRIPT (Classified)
FBI Director Mueller and Agents Reynolds and Thomas

---

MUELLER
A lot on the docket today, team. Couple major domestic terrorism cases, a multi million dollar meth situation down in South Carolina, the leaked Scarlett Johansson photos, a few thousand missing persons cases, another--

REYNOLDS
Sorry, sir, what was that third thing?

MUELLER
Pardon?

THOMAS
What was the third thing you said? After the meth thing?

MUELLER
A couple of nude photographs were leaked from Scarlett Johansson's cellular phone and the FBI needs to track down the culprit.

REYNOLDS
I see.

THOMAS
May I see the evidence please?

MUELLER
Of course.

(He hands them the photos. They observe. MUELLER starts to take them away)

REYNOLDS
I'm not done.

THOMAS
Neither am I.

(They observe for eight more minutes)

REYNOLDS
Sir, I'm going to be honest with you: I've got a lot on my plate, but I would be willing to take this case on.

THOMAS
Same. I would also be willing.

GREGGS
Me, too.

(Another agent, GREGGS, appears in the doorway)

MUELLER
Greggs, what are you doing here?

GREGGS
Um. I was assigned here. This is where I was assigned. To this room.

MUELLER
Well, alright, we're talking about the leaked Scarlett Johansson photos.

(Four more agents -- GRIFFIN, BANKS, WESTON, and GRANLEY -- enter the room)

GRIFFIN
We're on it, sir.

MUELLER
Griffin, Banks, Weston, Granley...you're all supposed to be in London.

BANKS
No, we're not.

WESTON
No, we're supposed to be in here.

GRANLEY
Here is where...we are supposed to be.

GRIFFIN
Let me take a look at those.

(VICE PRESIDENT BIDEN arrives)

BIDEN
I came as soon as I heard.

MUELLER
Mr. Vice President sir, I didn't expect you.

BIDEN
Where else would I be? This is an extremely important time for our country let me see the photos.

(He observes the photos for forty minutes)

BIDEN
I'm going to need more time.

MUELLER
Take as much as you need.

(As of 6:30PM on Friday, the thirteen FBI agents and Vice President Biden remain locked in the room)
Calling all HuffPost superfans!
Sign up for membership to become a founding member and help shape HuffPost's next chapter