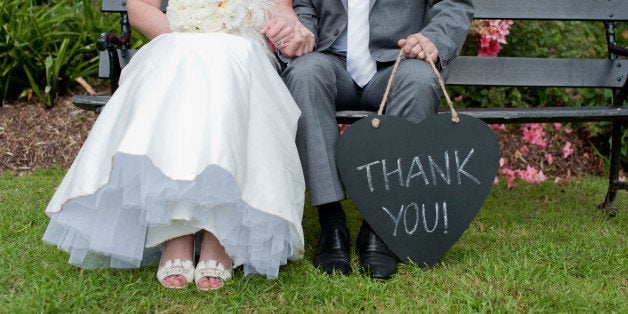 The rules of wedding etiquette are constantly changing, making it difficult for modern brides, grooms and guests to find up-to-date and correct information. That's why we launched #MannersMondays, a series in which we ask our followers on Twitter and Facebook to submit their most burning etiquette-related questions. Then, with the help of our team of etiquette experts, we get you the right answers to your biggest Big Day dilemmas. Check out this week's question below!
"Is it true that one has at least a year to send thank-you notes?" - Tamika C. via Facebook
Anna Post -- great-great-granddaughter of etiquette guru Emily Post and author of Emily Post's Wedding Etiquette -- is here to help us answer this week's question. Find out what she had to say below:
No, it's myth that you have a year to send thank-you notes for wedding presents. A year is just too far away from the glow of receiving the gift. There is a deadline, though: Plan to have all of your notes sent within three months of returning from your honeymoon (and I'm talking about a honeymoon right after the wedding, not a belated one months later). With a little help from my husband, I just squeaked mine in by that date.

But then, my husband and I received a group gift a few months after our wedding, so I reset the three-month clock to write those thank-you notes from that date. And I will be completely honest with you: I am behind on finishing them. Bad etiquette expert! Trust me, I debated sharing that, but the point is, I am human, too. Since I missed the mark it doesn't mean I'm now off the hook—it means I better get back on track quickly and finish them up. The sooner the better.

This is true for any late thank-you note, though especially for wedding thank-you notes: Better late than never. So if you're behind, like me, be it by weeks or years, join me (and, though he doesn't know it yet, my husband) in getting pen and paper out this week and start crossing them off your list!
You can submit your wedding etiquette questions via Facebook or tweet them to us @HuffPostWedding with the hashtag #MannersMondays.
Related
Before You Go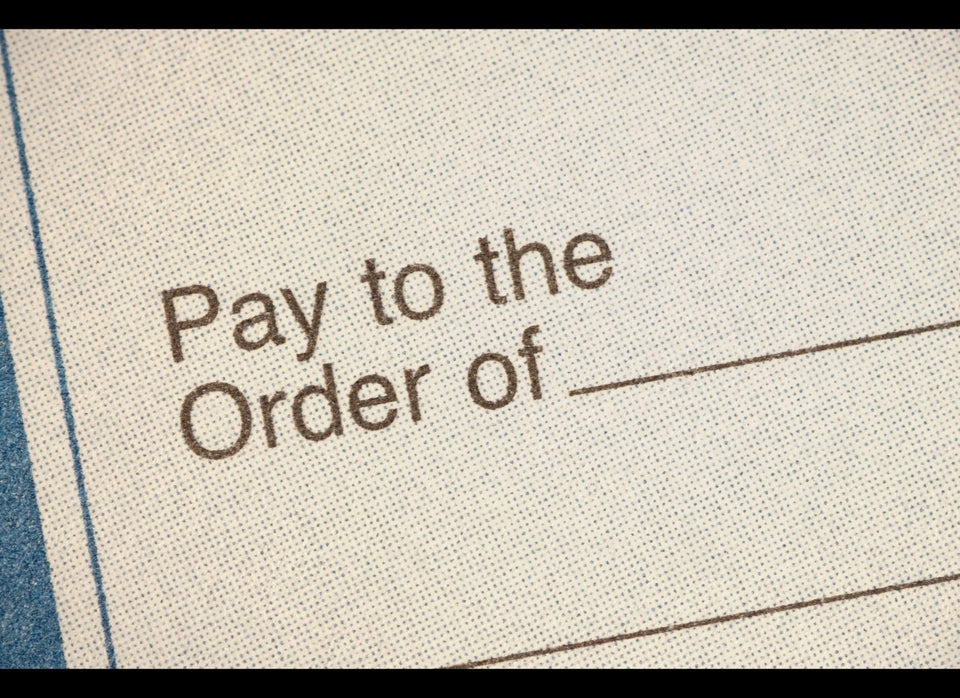 Wedding Etiquette Rules You Can Break