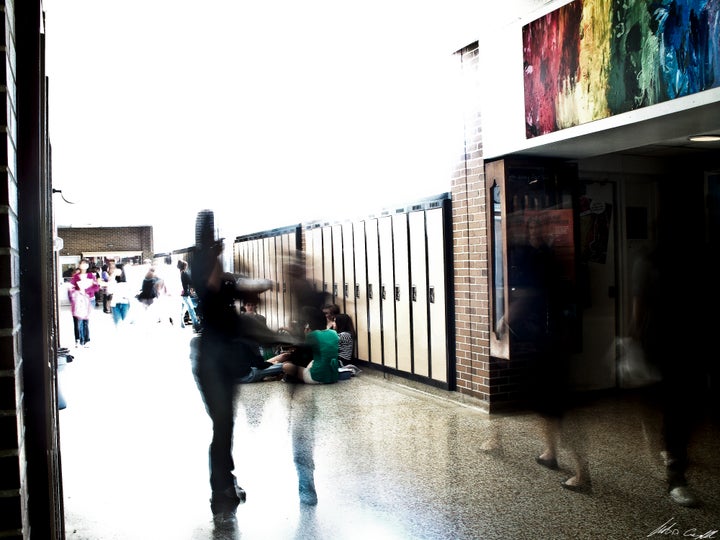 The first time I walked the earth as a senior, it was down a high school corridor. At that time a virus was something that only attacked our bodies. A mouse was an animal you didn't want sitting on your desk. And a tweet was that sweet sound the birds chirped in the morning.
In those days, I was proud to show off my senior status. I counted my days to freedom, when I would be able to make decisions on my own. I saved diligently for my senior trip and the days beyond when I would be living in the "real" world.
Well, I've been in that real world now for almost half a century. Throughout those years I've made many decisions and worn various labels: mom, wife, grandmother, author, boss lady.

And I've been able to pass among them with ease. Until recently. Until I found myself, a fifty-something lady, being offered my first Senior Discount meal at a fast food restaurant.
Me? Was that smiling, wrinkle-free girl offering me a senior discount?

I glanced around. But as I was the only one in line I had to assume her question was for me, and me alone.
"Do you need my ID?" I asked.
"Nope." She raised and then dropped her shoulders as if I were asking the most ridiculous question in the world.
I placed my order, counted my savings, carried my tray to a table and snuck into my seat.

As I ate, I realized I had just passed through another "first" and like all "firsts" it would be a significant moment forever embedded in my memory.

It didn't seem possible that I was old enough for this discount. A senior was my mother, someone in her eighties with white hair. Someone who remembered life before "TV," not before the invasion of the "i" generation. Someone who worshipped Frank Sinatra and not Paul McCartney. Oh, wait a minute. Isn't Paul a senior citizen now, too?

Senior. I rolled it around on my tongue a few times. The word sounded the same as when I was in high school, but this time around it felt so completely different.
The first time I was a senior, I danced to "Satisfaction" all night. Now, I'm satisfied to stay home, eat a good meal and watch TV.

The first time, my hormones raged over hot guys. Now, they rage about every hour or so in one of those body soaking hot flashes.
Back then, I learned how to drive in the fast lane. Now, I'm learning to listen to my body and to slow down.
In my other senior life, I ironed the curls out of my hair to get it bone straight. Now, I'm doing curls at the gym to strengthen my bones.

Back then I poured baby oil over my skin and watched the sun color it a shade darker. Now, I pour myself a martini and watch the sun color the sky as it slips below the horizon.
Back in high school the senior label carried prestige. Once there, I had Senioristis and couldn't wait to graduate. But now, well, I can't say I'm eager for what happens next. And rather than leave senior status behind, I'd rather hang on to it for as long as possible.
As I I left the food court, I mulled over my new status. Now that I was over the initial shock, I realized it's wasn't going to be all that bad. I was now eligible for an unlimited array of discounts: movie tickets, hotel rooms, vitamins, massages, gardening tools, eye glasses, taxis, exercise clothes, love lotions... the savings were endless.

And best of all, I vowed to use all those pennies I saved with my senior discount, to help my granddaughter pay for her senior trip.
REAL LIFE. REAL NEWS. REAL VOICES.
Help us tell more of the stories that matter from voices that too often remain unheard.