Williams said her pregnancy was relatively easy, but the complications began when her daughter was born via C-section after her heart rate dropped. The next day the tennis great, who has a history of blood clots, told doctors she was having a pulmonary embolism (blockage that occurs in the lungs, usually due to blood clots). Sure enough, CT scans showed blood clots in her lungs and she began treatment.
The health scares didn't stop there. Over the next few days, Williams was back in surgery after one of her C-section scars popped open after she experienced coughing spells. Doctors found a hematoma in her abdomen, and she returned to the operating table for one more procedure to prevent clotting.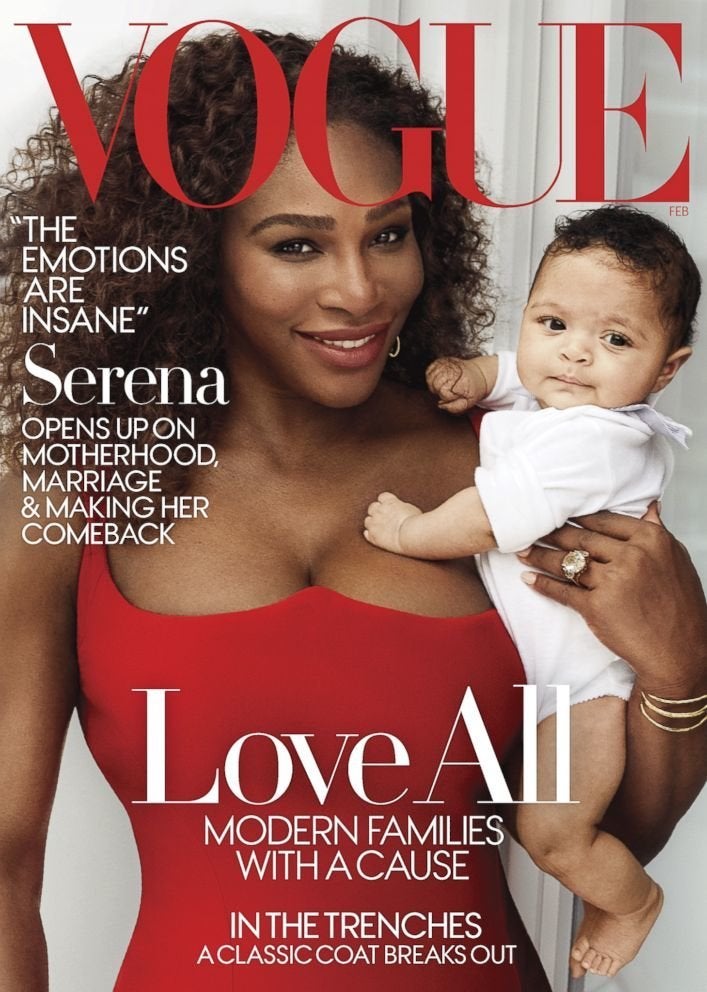 After going through all of that, Williams told Vogue she couldn't get out of bed for six weeks. And once she began recovering, she said she found out just how challenging motherhood can be.
"Sometimes I get really down and feel like, man, I can't do this," the 36-year-old told the magazine. "It's that same negative attitude I have on the court sometimes. I guess that's just who I am. No one talks about the low moments ―the pressure you feel, the incredible letdown every time you hear the baby cry."
She added, "I've broken down I don't know how many times. Or I'll get angry about the crying, then sad about being angry, and then guilty, like, why do I feel so sad when I have a beautiful baby? The emotions are insane."
Some days, Williams admitted she feels like throwing in the towel.
"To be honest, there's something really attractive about the idea of moving to San Francisco and just being a mom," she said. Williams' husband, Reddit co-founder Alexis Ohanian, is based there, while she lives in Florida.
"But not yet," she added. "Maybe this goes without saying, but it needs to be said in a powerful way: I absolutely want more Grand Slams."
Head to Vogue to read the rest of the article. The magazine hits newsstands on Jan. 16.
Williams sits on the board of advisers to Oath, HuffPost's parent company.