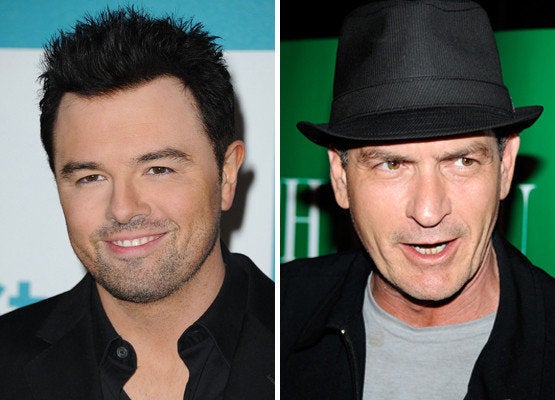 Comedy Central has announced that "Family Guy" creator and veteran roast master Seth MacFarlane will be heading up Charlie Sheen's roast this September in Los Angeles.
This will be MacFarlane's third time in a row serving as Roast Master for Comedy Central, making him the only comedian to do so. In 2009 he was Roast Master for David Hasselhoff and last year, Donald Trump.
"I'm very excited to work with Comedy Central again on the roast," MacFarlane said in a press release. "Charlie is a true icon with a talent that is strong and pure and concentrated into small crystals which can be smoked or eaten."
Sheen's drug use is obviously going to be a hot topic at the roast (see a tweet from MacFarlane below for confirmation) but that will only be the tip of the iceberg. Based on MacFarlane's past roast performances (which you can see below), we can only imagine that very little will be off limits.
It's also worth noting that although roast will tape on Sept. 10, it will air on Sept 19 -- the same night Sheen's "Two And A Half Men" character Charlie Harper will be laid to rest in a much-anticipated season premiere, sans Sheen.
So, exactly how many Ashton Kutcher jokes can they fit into one roast?
WATCH: MacFarlane at the Roast of Donald Trump
WATCH: MacFarlane at the Roast of David Hasselhoff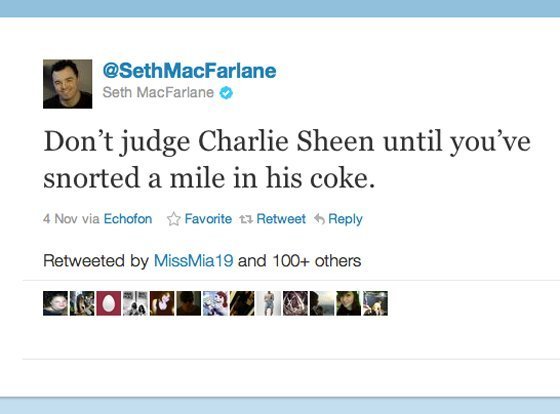 Related
Popular in the Community