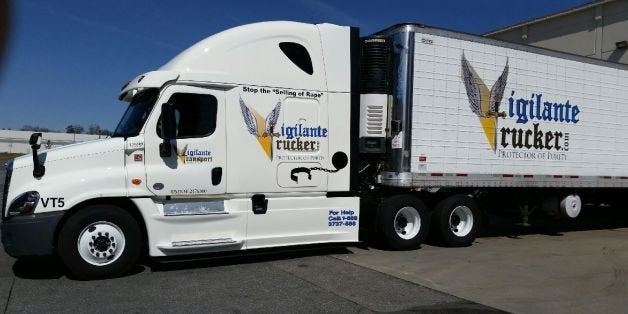 Bo Quickel understands the way to stop sex trafficking comes down to simple economics.
"I want to end slavery," he told WLTX News. "So in order to end slavery, I have to focus 100 percent on the demand."
Quickel is the founder of Vigilante Truth, a faith-based nonprofit under Vigilante Truckers that aims to educate truck drivers -- many who believe they're hiring a paid escort for the evening and not a sex trafficking victim -- on how the illegal activity works.
As Quickel told the Mooresville Tribune, demand is high for sex trafficking victims among those driving behind the wheel. Truck drivers believe they're hiring a willing individual for sexual services, Quickel explained, and don't understand the victims don't get paid -- their pimps, who coerce and control them, do.
Quickel wants as many truckers as possible to understand how the industry works. That's why he wrapped eight of his trucks with informational messages on sex trafficking and a hotline number for victims to access help in rest areas throughout the Southeast.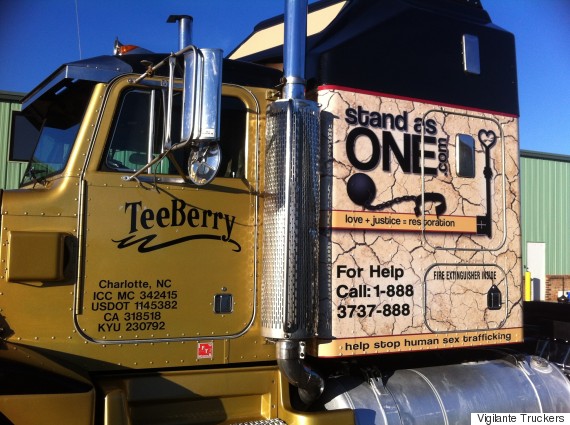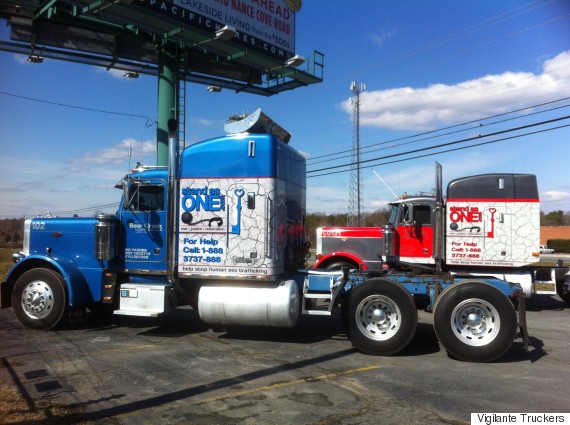 Trucks associated with Quickel's organization help fight sex trafficking by promoting advocacy group Stand As One. (Photos: Vigilante Truckers)
Quickel used his own money along with corporate sponsor funds to wrap the trucks, which will "literally drive sex trafficking out of the truck stops, out of the rest areas, off the exit and entrance ramps to the highways."
"When I explain to them that the girls [get] zero dollars, then we have to discuss why it is that she would still have sex with him," he told WLTX. "And when he understands that the reason she is having sex is because of physical abuse, mental coercion, mental manipulation, she has seen people killed and she has been threatened with her life, they realize then that they are paying the pimp to rape the girl."
Sex trafficking is a major problem throughout the U.S. As advocacy group The Polaris Project notes, its national hotline for victims to access help received reports of 3,598 domestic sex trafficking cases last year.
Quickel also recently launched a smartphone app, Vigilante Trucker, that -- along with building awareness on trafficking among drivers -- allows users to take pictures of trafficking incidents they witness and report it to a national database to help catch pimps who are involved and rescue the victims.
Although helping victims is crucial to addressing the issue, Quickel said, his concern is first and foremost with those allowing the industry to flourish with their dollars.
"I constantly believe that rescuing these girls is highly important if we are going to make a difference in ending sex slavery," Quickel explained to the Mooresville Tribune. "But first we have to change men's hearts and make them realize that they're not paying for sex, but they're paying for rape. Really that is what's happening now."
To learn more about Vigilante Truckers, visit the organization's website.
To take action on pressing poverty issues, check out the Global Citizen's widget below.
Related
Before You Go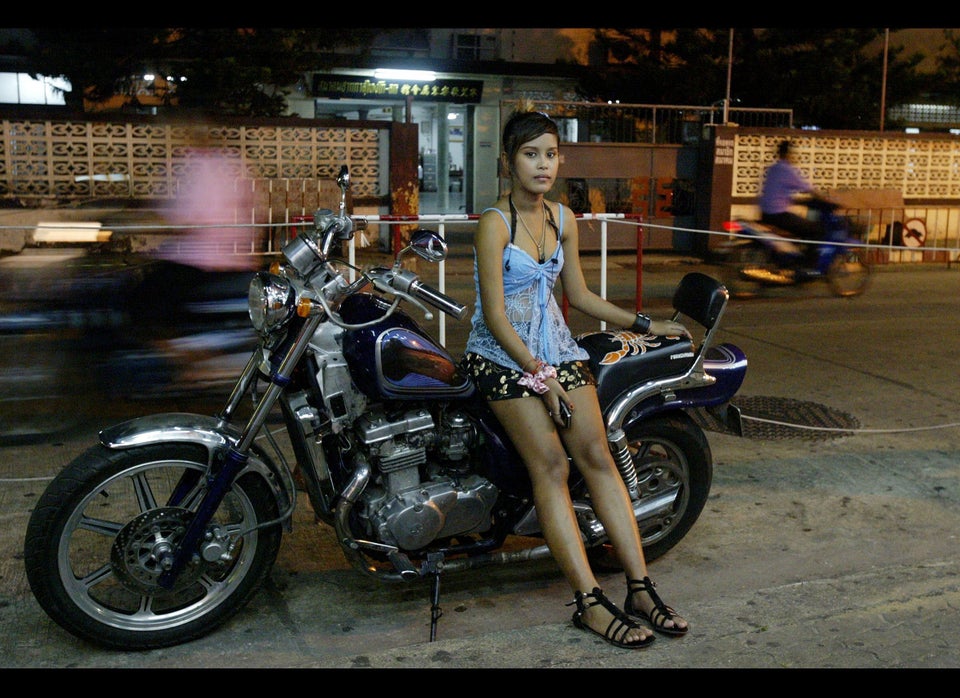 The Faces Of Sex Trafficking
Popular in the Community