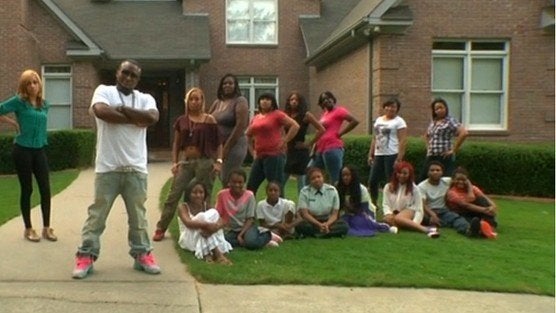 Last week a 13-minute preview clip (which has since been removed) featuring Shawty Lo featuring his 11 children and their 10 mothers made its rounds across the net, giving viewers a glimpse into the rapper's forthcoming Oxygen Media reality show, "All My Babies' Mamas."
Produced by former MTV programming executives Tony DiSanto and Liz Gateley's DiGa Vision, the hour-long series centers around the G-Unit recording artist (born Carlos Walker) and will "capture the highs and lows of this extreme 'blended family' that is anything but ordinary, while also showing the drama and the passion behind life's most unexpected situations," according to the show's press release.
Though the reality-drama is currently in its developing stages, many are outraged by the show and it's potential to air on television. All of which has resulted in a Change.org petition, launched by best-selling author Sabrina Lamb, to boycott the series.
"As dysfunctional and violent as so-called reality shows are, could you ever imagine a one hour spectacle where 11 children are forced to witness their 10 unwed mothers clamor for financial support, emotional attention and sexual reward from Shawty-Lo, the apathetic 'father,'" Lamb expressed on Change.org.
"Could you imagine that Oxygen Media, known for violent programming targeting young women with stereotypical images, would consider the embarrassment that these children will experience, being used as entertainment?"
While it's too early to determine whether or not Shawty Lo and all his "Babies' Mamas" will get the axe from Oxygen's programming schedule, the number of petitioners are steadily increasing.

The Huffington Post reached out to the network for comment. Check back here for updates.