 Senator Sherrod Brown nabbed a major endorsement Saturday when The Plain Dealer, Ohio's largest newspaper, announced he "has earned a second term in the Senate."
In its endorsement, The Plain Dealer notes it did not endorse Brown six years ago. The paper cited Mandel's harsh campaign as one of the reasons for getting behind Brown this year:
There's another powerful reason to vote for Brown -- a negative one: Electing his Republican opponent, Ohio Treasurer Josh Mandel, would reward one of the nastiest campaigns ever waged in this state. It would reward a candidate who hasn't moved beyond partisan slogans and careful sound bites. It would reward ambition untethered to substance.

No one runs for the U.S. Senate without a healthy ego or considerable ambition. But raw desire must be balanced by a willingness to study issues and to do the hard work of governing. Mandel shows little interest in either. He's simply not ready for the Senate.

A bit of historical perspective: We preferred the steady if unspectacular incumbent Mike DeWine to Brown in 2006. But we never doubted that Brown would be a "bright, articulate, edgy and energetic" advocate for Ohio. He has been that -- and more.

As anyone might expect who has followed Brown's long career -- Mandel, 35, likes to point out that his opponent first ran for office when Richard Nixon was president -- Brown has been a loyal Democrat in the Senate. When Brown, 60, does go rogue, it is usually because he wants to push the president or his party further left on issues such as health care or taxes. Predictably, Brown has maintained his professed suspicion of trade agreements, opposing even a deal with South Korea that the Obama administration renegotiated and that the United Auto Workers supported.

His often gleeful partisanship has earned Brown the ire of the U.S. Chamber of Commerce, the Club for Growth and other conservative groups. That explains an $18 million flood of outside money aimed at defeating him.
Before You Go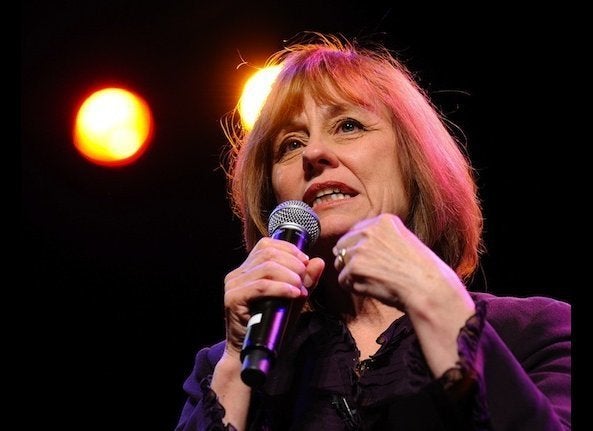 Tea Party Statements
Popular in the Community