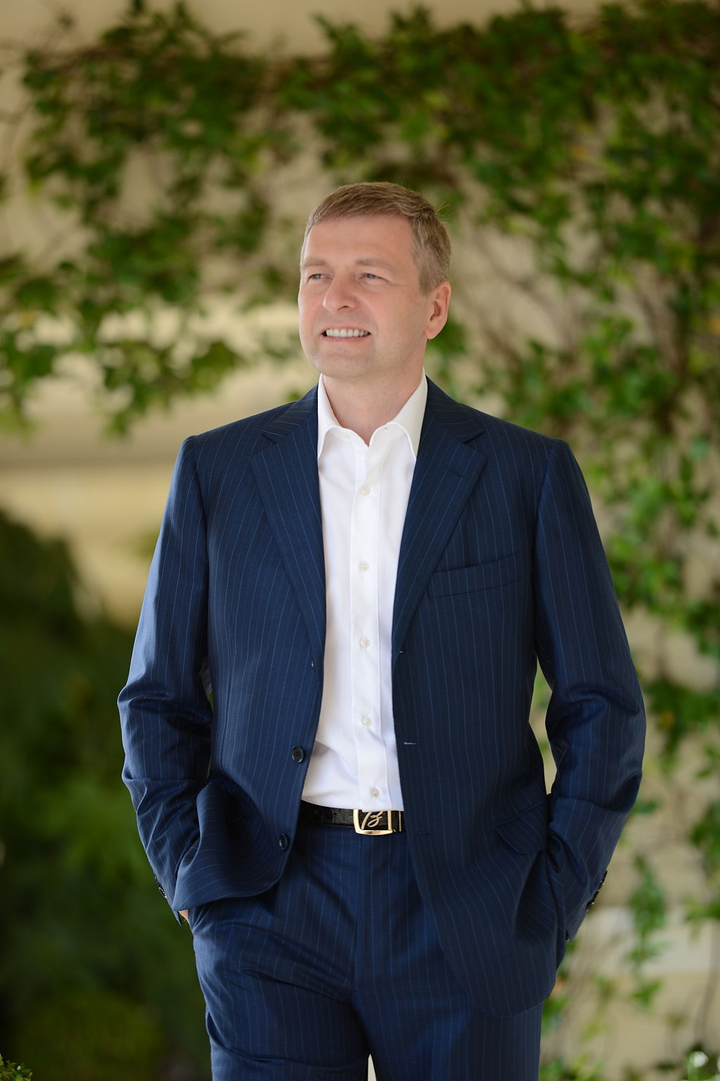 Louise Mensch (Wikpedia) and others noticed that his private A319 M-KATE visited Las Vegas, NV and Concord, NC airports concurrent with Trump election rallies, stopping for 1-2 hours en route elsewhere. This past weekend, it visited Miami(MIA) during Trump's Mar-a-Lago weekend. As seen by searching Twitter for M-KATE and MKATE, people are actively tracking its motions and speculating of communications. Of course, we do not know who else might have been on flights, nor is there any proof of communications between Trump's people and Rybolovlev's.
During the last 12 months, M-KATE made at least 7 visits to New York City (EWR), spending several days or more on each visit, usually overlapping with Trump presence there, given his habit of flying back most nights during the campaign. M-KATE made two 1-2-day trips to Miami when Trump was at Mar-a-Lago, the first at Thanksgiving. M-KATE spent weeks in Burbank(BUR) on 3 visits, although the connection was unclear, as was a week spent at Westhampton Beach(FOK) on Long Island.
M-KATE also made 7 visits to Moscow (VOK), the last yesterday. On January 19, it started in Moscow, flew to Berlin, and returned to Moscow. These visits often closely preceded or followed visits to New York or Miami.
This could be coincidence, but the 12-month record shows clear patterns beyond a few simultaneous airport visits, easily able to support shuttle diplomacy.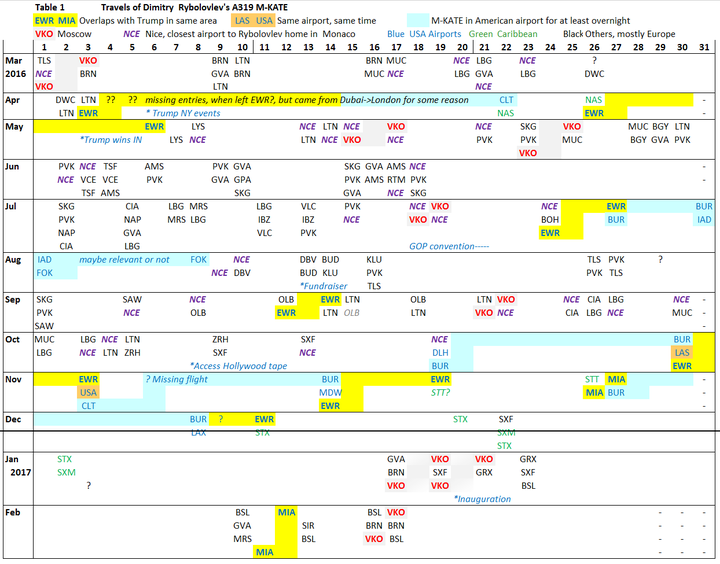 Popular in the Community