In honor of Fox's 25th year anniversary, the network rebroadcast the first episode of "The Simpsons" on Sunday night, which included a slightly new ending.
As the credits rolled, an end card was displayed congratulating the network on its milestone. "Congratulations FOX on 25 years...We still love you*," the card read. In smaller print below, the message continued, "*This doesn't include Fox News."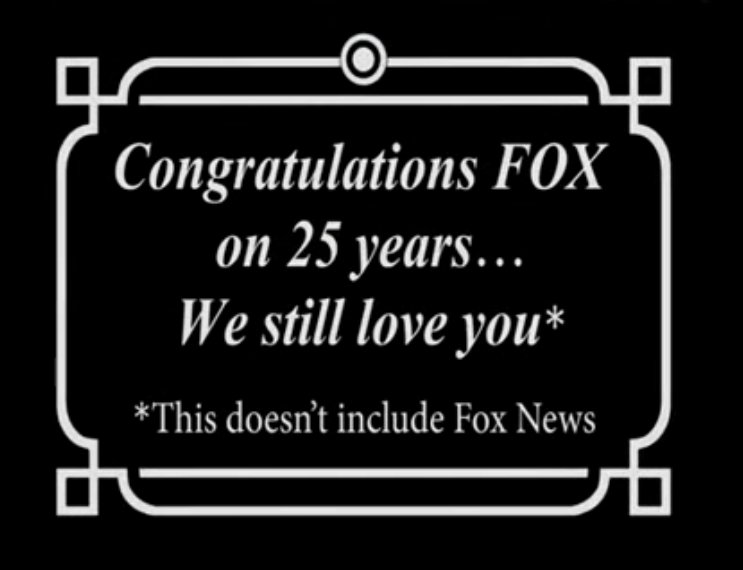 This is not the first time the animated series has criticized the cable news network. Show creators have shown some interest in recreating the news network's slogan. In November 2010, "Simpsons" creators mocked Fox News by inventing a new tagline for the channel: "Not Racist, But #1 With Racists." Following the episode, Fox News host Bill O'Reilly criticized "Simpsons" for running wild and "continuing to bite the hand that feeds part of it."
"Simpson" creators offered a new slogan for the cable news network the next week. The line "Unsuitable For Viewers Under 75," appeared on a Fox News helicopter during the show's broadcast.

Before You Go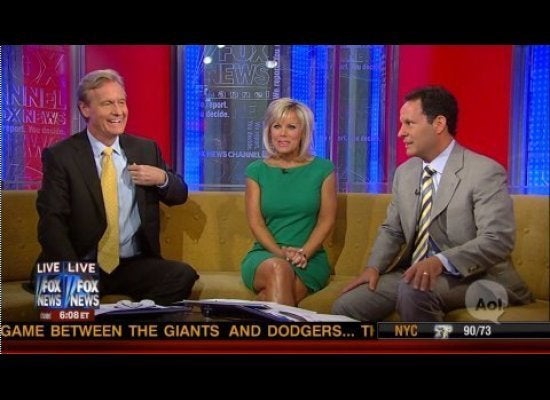 Fox News Lineup
Popular in the Community