A massive sinkhole on Chicago's South Side swallowed up three cars and injured one person following a night of heavy storms and rainfall around the area.
WGN's Nancy Loo tweeted a series of photos of the harrowing scene:
"When [the water main] broke, it breached the sewer below it," Powers said. "As it undermined, as the water was flowing from the broken main, it undermined all of the soil underneath the pavement and washed it into the sewer."
Before You Go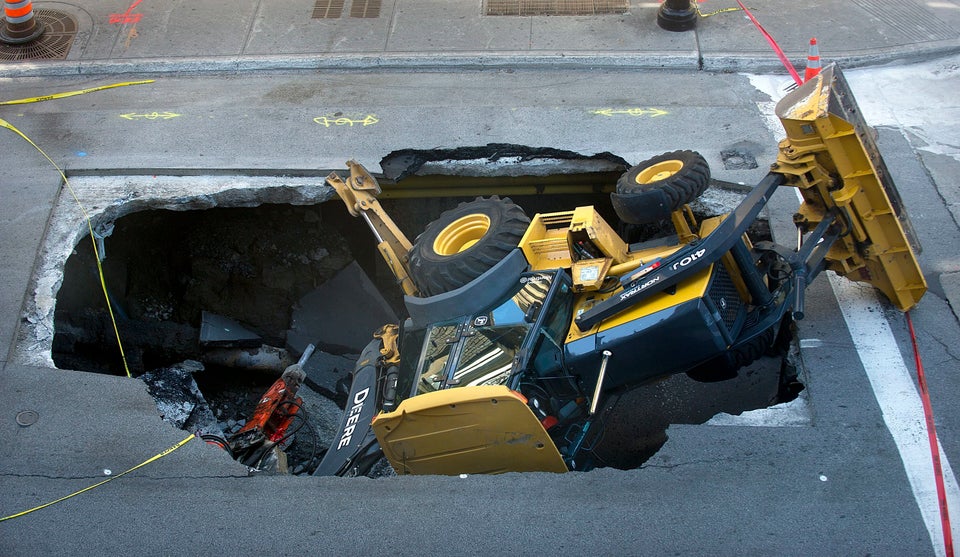 Gigantic Sinkholes
Popular in the Community