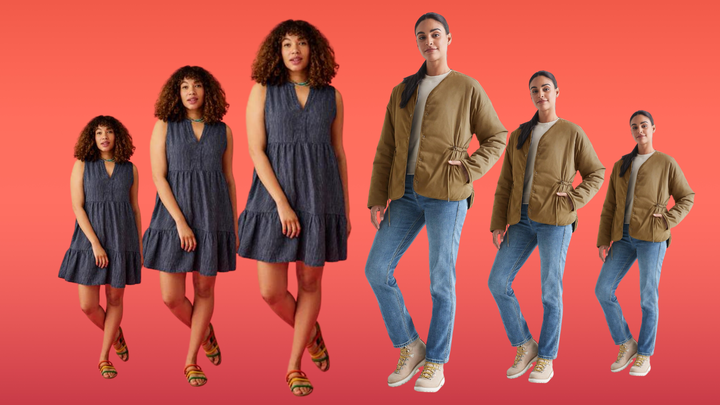 No one stays the same size forever. It's common to go up or down a size (or two) seasonally, wearing a larger size during the winter holidays, then going down again once you return to your normal routine. Or maybe you experienced a change in schedule that made it hard to cook meals at home or get to the gym. Or perhaps you became ill, committed to a healthier lifestyle or even saw a same-day bloat after eating a big meal or a salty snack.
Living in yoga pants is one option, but there's a better way. Let us introduce you to the concept of size-flexible clothing.
Instead of buying several sizes of all your favorite clothes, there are brands of clothing making size-flexible tops, pants, dresses and more that will fit you at all phases. They do this by incorporating stretchy materials, elastic waistbands, adjustable straps and more clever details.
Stylist Alison Bruhn from The Style that Binds Us recommends looking for pants with "just the right amount of stretch" around the stomach, hips and backside. To test the stretch, do a squat. Make sure the pants are comfortable while low to the ground and that the material bounces back once you stand up. If the material takes too long to bounce back, the pants will wind up being baggy over time. Other ways to make sure clothing will withstand changes in size is to look for items that are "a little forgiving" in fabric and design or that contain ruching, which is very forgiving, Bruhn said.
We've rounded up the best online sources for size-flexible clothing below.
HuffPost may receive a share from purchases made via links on this page. Every item is independently selected by the HuffPost Shopping team. Prices and availability are subject to change.
Before You Go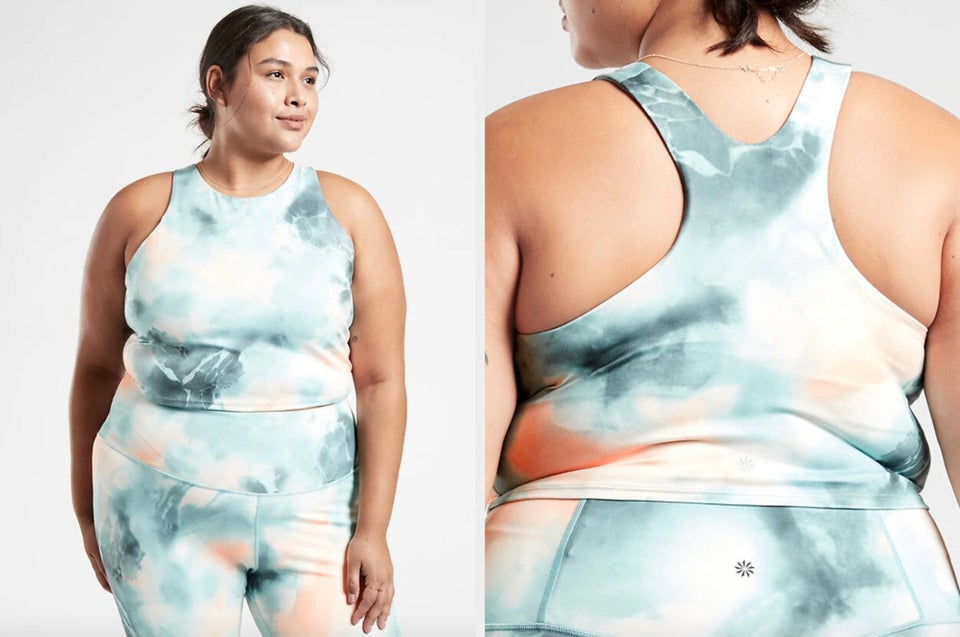 37 Plus-Size Pieces Of Workout Clothing You'll Look Cute In (Even When You're Sweaty)