Spoiler Warning: Proceed with caution if you haven't seen "Star Wars: The Force Awakens."
During a crucial scene in "The Force Awakens" the audience is taken to a remote, otherworldly mountaintop that rises majestically from a startling blue sea.
But this mystical island isn't in a galaxy far, far away. And Luke Skywalker wasn't the only person to seek isolation and solitude in its craggy nooks. The site is Skellig Michael, an island about seven miles off the coast of southwest Ireland.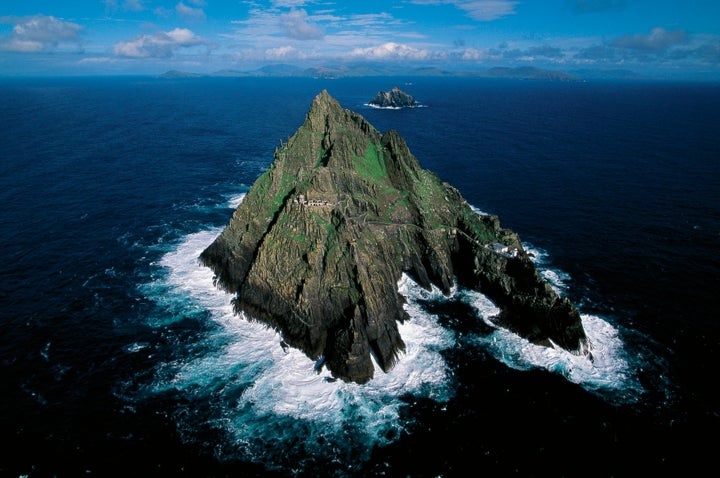 In the movie, Skywalker's hideout is the spot where the Jedis built their one of their first temples. The film's crew wanted to find an earthly spot that could capture a feeling of ancient mysticism -- the kind of place where Skywalker would go to meditate.
"In 'Star Wars,' what's so great is that the places matter," said Rick Carter, the film's production designer, in a promotional video for Tourism Ireland. "They actually are really related to who the characters are."
Martin Joy, the film's supervising location manager, said that the team was looking for a spot for Skywalker that was "completely from another time and place."
They found that mystical place at Skellig Michael. The site has long been a refuge where people retreated to connect with the divine. The island is a UNESCO World Heritage site that holds the remains of a sixth century Christian monastery.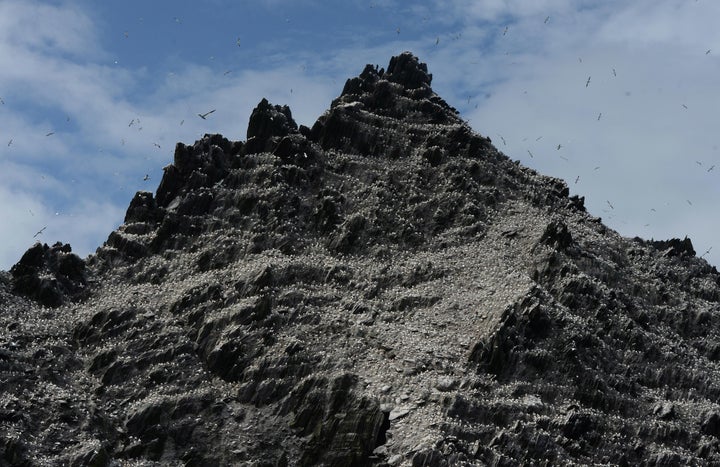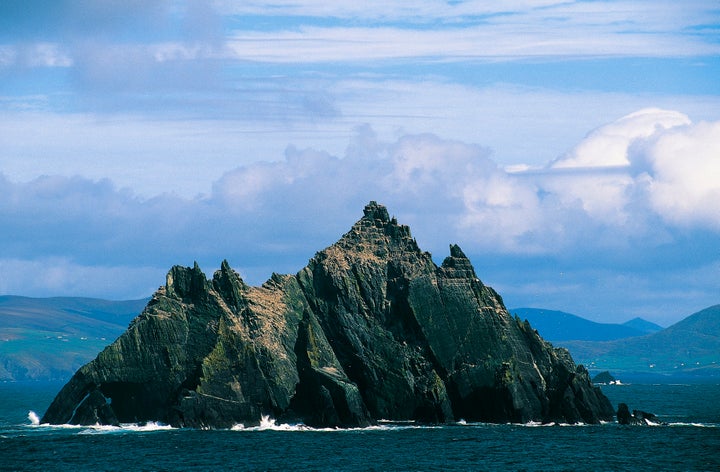 Ireland's Tourism Minister Paschal Donohoe told TheJournal.ie that he believes the movie exposes the island and the wild beauty of the country's western coast to "potentially hundreds of millions of people."

"By the end of November 2015, we had surpassed our best ever year on record for the number of overseas visitors. We are determined to build on that," he said.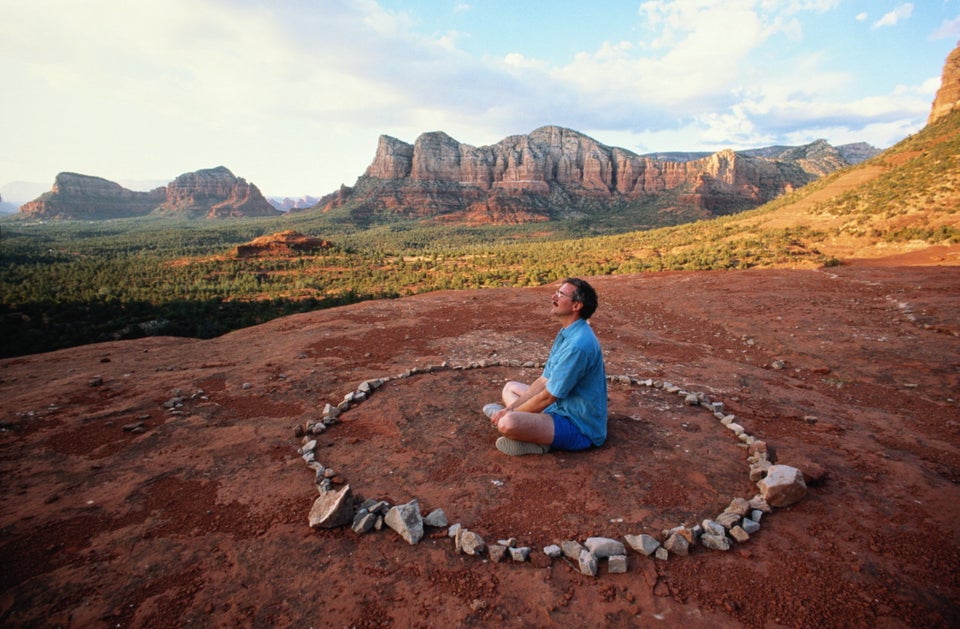 50 Sacred Destinations To Visit In A Lifetime
Related
Popular in the Community