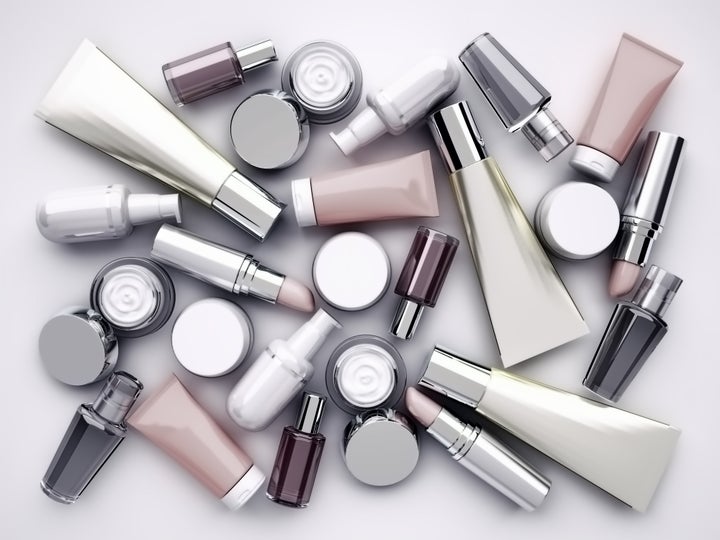 These days, it seems there's a skin care product out there for everything. Want to reduce the look of fine lines? Reach for the retinol. Looking for a moisturizer that will keep your skin looking supple and glowy? Try something with hyaluronic acid. Looking to fade dark spots and brighten the skin? You need a vitamin C serum.
With so many active ingredients, figuring out how and when to use these products can get a little confusing, especially when you're trying to pin down a skin care routine for yourself.
We're here to help. We spoke to three dermatologists about mixing active ingredients like vitamin C, acids and retinol, and asked them to share their expert advice.
"Alpha hydroxy acids (like glycolic acid), beta hydroxy acids (like salicylic acid), retinols, and vitamin C are some of the most common active ingredients recommended by dermatologists," Dr. Y. Claire Chang of Union Square Laser Dermatology told HuffPost.
Of the three doctors we spoke to, all of them recommended the use of sunscreen, vitamin C and retinol for a basic skin care routine. (Remember: Before using new products, you can and should consult a dermatologist to see what is best for your skin type.)
Here are the do's and don'ts of how to incorporate them into your daily regimen:
DON'T COMBINE: Vitamin C + Retinol
Vitamin C products work as antioxidants that can help fight skin damage caused by the sun and other environmental pollutants, Chang said. Vitamin C can also help lighten dark spots and build collagen to reduce the look of fine lines.
"Retinol and retinoids are vitamin A analogues that can lighten brown spots and improve fine lines over time," Chang said, noting that they can make skin more photosensitive.
"Vitamin C and retinol work optimally in different pH environments, and thus, should typically not be combined," Chang said, nothing that "vitamin C products are formulated to be at a low pH of less than 3.5, while retinol works best at a pH of 5.5-6."
In general, she said to avoid combining the two ingredients. She recommends using a vitamin C serum in the morning and retinol cream at night "to ensure full efficacy of both ingredients."
DO COMBINE: Vitamin C + Sunscreen
"Vitamin C and sunscreens work well together." Dr. Melda Isaac at MI Skin Dermatology Center in Washington, D.C., told HuffPost, adding, "I recommend applying vitamin C in the morning prior to sunscreens."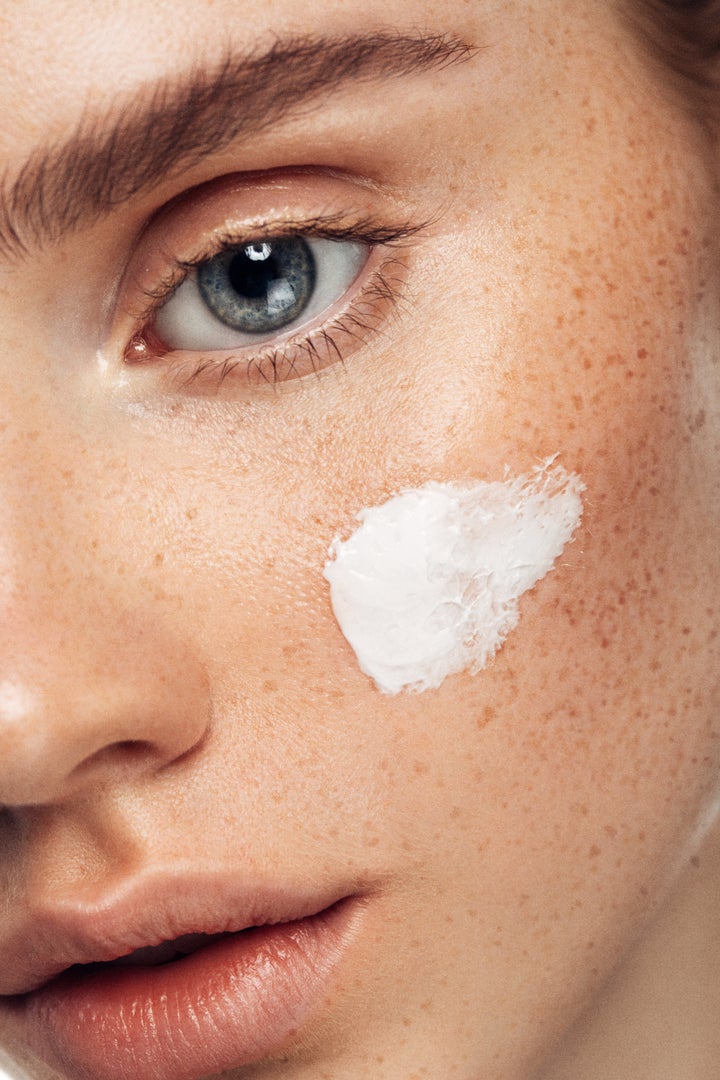 DON'T COMBINE: Alpha and Beta Hydroxy Acids + Retinol
When it comes to skin care products, alpha hydroxy acids include glycolic, lactic and citric acid, while beta hydroxy acid generally refers to salicylic acid.
"Alpha and beta hydroxy acids are typically used to exfoliate the top layer of the skin and help improve color irregularities over time. Retinols are used to treat acne and to help improve brown spots, fine lines, and wrinkles," Chang told HuffPost.
When the two active ingredients are used together, they can cause excessive dryness, redness and irritation. Because of that, Chang recommended using them at different times of the day or different days of the week.
Similarly, Jaber said, "If you're going to use an acid ― lactic or glycolic or any type of exfoliating acid ― I would typically recommend you do that in the morning and retinol cream at night."
DON'T COMBINE: Benzoyl Peroxide + Retinol
When retinol products are combined with benzoyl peroxide products, their effects can cancel each other out. As Isaac told HuffPost, these two ingredients are not compatible.
"I advise patients to apply retinol in the evening and beta or alpha hydroxy acids in the morning," Isaac said.
Retinols should also not be used with other potentially irritating products, such as anything containing acid, and should be avoided if you've recently had a chemical peel or resurfacing laser procedure, Chang said.
DON'T COMBINE: Benzoyl Peroxide + Vitamin C
Chang advised against using a combination of vitamin C and benzoyl peroxide products, as they can counteract each other's effects: The benzoyl peroxide can oxidize the vitamin C.
However, Isaac explained that if you have oilier skin, combining a benzoyl peroxide product, like a toner, and a vitamin C product could work for you, though she advised waiting a few minutes between using the two.
COMBINE WITH CAUTION: Alpha and Beta Hydroxy Acids + Vitamin C
"Vitamin C and hydroxy acid products could potentially be used together, as they both work in acidic environments," Chang said, adding that "because both are made in acidic formulations, the combination can be more irritating for the skin."
Isaac noted that in the case of vitamin C and salicylic acid specifically, the combination could work for those with oilier skin. Just as she advises for vitamin C and benzoyl peroxide, she recommends waiting a few minutes between the application of each product.
Chang, however, suggested using them separately. If you're unsure if this combo will work for you, speak to a dermatologist.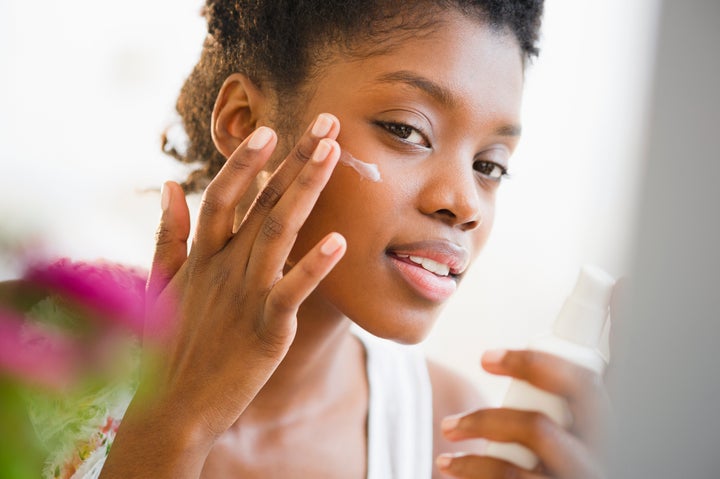 JUST REMEMBER: Always Wear Sunscreen.
All three dermatologists agreed that sunscreen is the one product we should be using every single day.
"The single most important skin care product for all skin types is sunscreen," Chang told HuffPost. "I recommend a physical sunscreen, containing zinc oxide and titanium dioxide, with SPF of 30 or greater for optimal protection."
One thing to note is that "diluting your sunscreen with a moisturizer will likely reduce your application of SPF," Isaac said. "Apply a separate moisturizer first then sunscreen on top." (Moisturizer with hyaluronic acid was among Isaac's staple recommendations.)
Finally, as Jaber told HuffPost, "It doesn't matter how much money you spend on oils or retinol and vitamin C. If you're not getting good sun protection, you're wasting your money."
Support HuffPost
A No-B.S. Guide To Life
Before You Go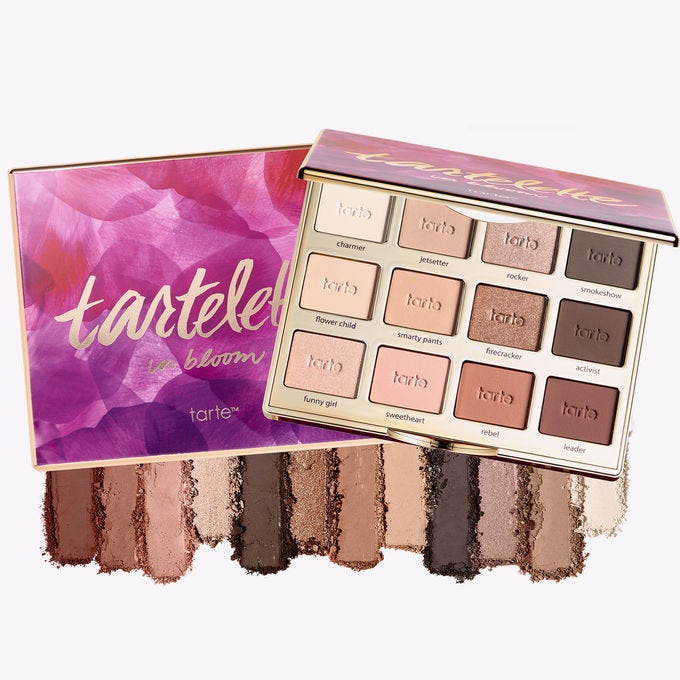 Beauty For A Good Cause
Popular in the Community