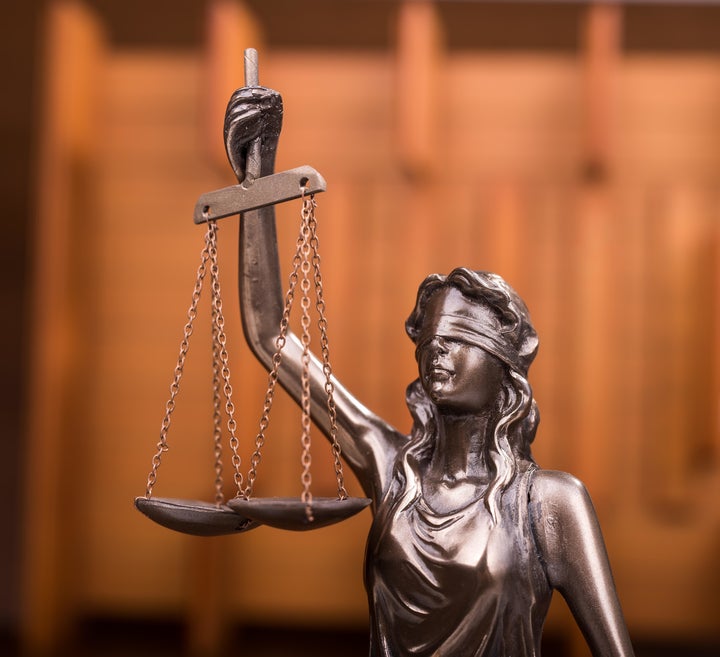 On Monday, a Wisconsin judge ruled that the two 13-year-old girls accused of attempting to murder a classmate to impress fictional Internet character Slender Man will be tried as adults.
The teens face dramatically different treatment because of the judge's decision. Children tried as adults face longer sentences and fewer resources while incarcerated, and they're more likely to be assaulted in adult prisons than juvenile facilities.
Lighter sentences in juvenile court are an acknowledgement of adolescents' changing brains and bodies, according to Mishi Faruqee, a juvenile justice policy strategist at the American Civil Liberties Union.
"The recognition is that when they're 18 or when they're 21 they can really be different people," Faruqee told The Huffington Post. "The juvenile justice system can still hold young people accountable for their actions."
Bohren decided to keep the girls in adult court because he was worried the girls would not receive proper mental health treatment or supervision upon their release, according to reports. A longer sentence would "protect people longer," he said.
There's a tradeoff, though: Adult prisons aren't designed with kids in mind.
In Wisconsin, youth in juvenile facilities have access to a wide array of resources and workshops. The Division of Juvenile Corrections of Wisconsin has offerings including dialectical behavior therapy, which helps juveniles learn mindfulness, distress tolerance and emotion regulation; education; family services, including bus services for families and therapy; a foster grandparent program as mentorship; a juvenile cognitive intervention program, focusing on cognitive restructuring in adolescents; and a victim impact program, which emphasizes the rights of victims and identifies the harmful effects of crime.
Adult facilities offer some overlapping resources, but are targeted at older populations. Most offerings are for technical education training. Treatment offerings are for things like anger management and cognitive intervention, but many of the violence programs cater only to men. Additionally, not all programs are available in all of the state's 38 facilities. By contrast, there are two formal holding facilities in the state for juveniles, one for boys and another for girls, plus an alternative academy for boys. Almost all juvenile programs are offered at both the boys' and girls' facilities.
Holding youth in adult facilities isn't a new practice, but it recently has been gaining more national attention.
Last month, HuffPost's Dana Liebelson reported about the lives of youth in the adult prison system, some of whom had experienced abuse and almost all of whom had contemplated suicide. Staff in juvenile facilities are "more likely to be trained to deal with teens," she wrote, and minors in adult prisons are more likely to attempt suicide than their counterparts in juvenile detention. And after they are released, those who serve in the adult system are "77 percent more likely to be arrested for a violent felony than those who were sent to juvenile institutions."
Youth are also five times more likely to experience sexual assault in adult prisons versus juvenile facilities, according to the Equal Justice Initiative.
Poet and filmmaker James Burns spent time in both juvenile and adult facilities as a minor. Since turning his life around, he's become an advocate for those inside the system. He spoke to HuffPost about what he views as the most stark differences in the two systems.
"In the adult system, there is no rehabilitation," Burns said. "I know there are some programs that exist, but those programs are very limited. Often times people come into the adult system and they come out with more problems than they had before they went in. … The juvenile system, while it is still broken in many ways, still offers more support than what an adult facility has. They're more geared towards treating juveniles."
The two Waukesha girls are accused of stabbing a fellow classmate with the intent of murdering her. The girls allegedly planned the deed as a tribute to the fictional Slender Man, a paranormal creature who has supposedly been in existence for centuries. He is "rumored to kill children exclusively," according to Creepypasta Wiki, a website that collects information on creepy Internet memes. The girls discovered Slender Man on the site and decided to kill their friend to show devotion to the figure.
Despite being stabbed 19 times, the victim managed to crawl out of the woods where she had been abandoned. She was taken to a hospital and survived.
Support HuffPost
The Stakes Have Never Been Higher
Popular in the Community