News that Snoop Dogg had taken a smoker's sabbatical from West Coast party rap was met with a healthy skepticism, bemusement and even derision when it first started making its way around the web last summer. But now, Snoop has settled into his newest incarnation: Snoop Lion, a peace-loving, violence-hating reggae artist who claims to be a descendent of Bob Marley.
His transformation was the subject of "Reincarnated," a VICE documentary that traced the 41-year-old rapper's trip to Jamaica and subsequent cultural baptism. The film offers a fresh look at Snoop, best known for hits like "Ain't No Fun" and "Drop It Like It's Hot," and makes up what it may lack in cohesion with tender glimpses at a man who appears to be pondering his place in the world.
The result of said introspection is a reggae album produced by Major Lazer and also titled "Reincarnated." The record features songs like "No Guns Allowed," on which Snoop teams with his daughter Cori B. and Drake for an anti-arms statement that the Snoop of 15 years ago would have bristled at.
But it's not just guns that he's willing to talk about. HuffPost Entertainment spoke to Snoop as the Supreme Court heard testimony on Proposition 8, a California amendment banning gay marriage -- a topic the newly minted Lion wasn't afraid to tackle.
"People can do what they want and as they please," he said. "Satisfy yourself accordingly. I have no issues with nobody, I live for me and I live my life doing what I do, so you should have the right to do whatever you want to do."
Ahead, Snoop dishes on an array of subjects close to his heart, including working with Diplo, watching "Cheaters" and which of his songs he feels could be America's new national anthem.
In the beginning of the documentary, you say you're going to Jamaica to find a truth. What truth were you seeking?
I didn't know what to find. I had been to Jamaica many times and I just stayed in my hotel room and never really ventured out. So, I knew that this time I wanted to venture out and expect the unexpected. Whatever I saw or did, I was willing to expect.
Are there any other countries or cultures you want to explore in a similar way?
I don't know off hand just yet, but I know I had a great time going through Jamaica, because it was a blessing for me musically, spiritually and physically.
Were you ever nervous at all?
Naw, I'm never nervous. Always ready. Stay ready so I don't have to get ready. "Nervous" has never been one of my traits. I like to be prepared and go do what I have to do. I love meeting pressure with performance.
I saw you speak at Miss Lily's in New York when you announced the project, and you spoke about how folks call you "Uncle Snoop" in the rap game. Have rappers you know been supportive?
Oh yeah, man. They love and appreciate it, because a lot of them have seen me go from a young man to a full-grown man, and really be able to lead our troops in the right direction. But I didn't really have the music to lead them. So now that I have the music with a positive connection to it, it's going to be easier to lead everybody to the promise.
Nate Dogg's death figures prominently in the movie, and some of the documentary's most touching moments include you discussing the effect it had on you. When did that reflection happen, and would you say your experiences in Jamaica changed how you saw the events that made you who you are?
That was all after the fact. We had time to reflect on [the death]. But yeah, it just opened my third eye and gave me a chance to really examine what I am and who I am, and why am I doing this? Why am I so blessed with the position of being a lyricist that people listen to? Am I going to take advantage of this power and put out something that means something and does something, or am I just going to continue to make party rap?
In the film, you spend a good amount of time explaining why you rapped about certain subjects, like pimping.Do you ever get tired of explaining things like why rappers rap about crime, and do you think American culture will ever understand that those raps came from what it was like to live in that world?
No, never. To me, the proof is in the pudding. I could do a million interviews, but if I don't make good music, ain't nobody going to want to do a fucking interview. So my thing is that as long as I do my job and do the music side of it, the interviews and all that comes are a part of the job. I've learned how to deal with it, I've been doing this over 20 years and I've kind of mastered it.
Are you familiar with Diplo's other music? Are there any artists on Mad Decent you particularly enjoy?
Everything Diplo does, I'm down with. I love his energy, his production and his spirit in the studio. For me to give him the right to do my whole record and have control over that says a lot about me and his trust. It means that I trust that he knows what he's doing. There are a lot of artists I would love to work with, and I'll wait for the time for him to pop it on me and bob it on me and let me do it.
So there's nobody you'd want to put out there right now? I guess there's no need, since you're close, you don't need us to tell him.
Everybody is family. We are all connected. Who would you love to see me perform?
This is a bit obvious because he's so hot right now, but I think it would be fun to see you on a Baauer track, even if it's just doing some drops for these guys -- sort of like what Baauer and Just Blaze did with Jay-Z drops. You have a really distinctive voice, and at some of these DJ shows or festivals, those moments can be really fun and powerful.
Gotcha. I like that. I'm going to check into that for you.
You're pretty vocal about enjoying your mancave. Aside from smoking, what sort of stuff do you do in there? Any shows you watch?
I watch the first "48 Hours," after that I watch "Cheaters." [Laughs] I watch basketball, football, ESPN. I like "Love & Hip-Hop," "Real Husbands of Hollywood" and don't forget about my cartoons, man.
You also have a DJ career. How did you decide that's something you should be doing?
That's DJ Snoopadelic. He's the DJ. He loves playing records and making the people dance. I have alter egos and different personalities, and that's one of them. My DJ Snoopadelic gig is more about me not being a rapper but me playing music and finding out what's hot, and playing music that makes me and you feel good at the same time.
Did you have a good time down at Ultra?
I'm always impressed with what I see at these big festivals. I always learn something new every time, so I'm going to take a little game and put it with my thing and make it work.
What's the word on Dr. Dre and "Detox"?
[Laughs] I mean… If it was up to me, I'd have been put that motherfucker out! I don't know when he's going to put it out. I get asked that question more than I get asked anything. He has great music that's connected to that album. He's got great songs -- over six, seven years of material that I don't know why he won't put out. Hopefully he'll do what's necessary, which is to give people what they want -- a great record.
It seemed like a big deal for you to smoke with Bunny Wailer in Jamiaca, for obvious reasons. Is there one person you shared that experience with that you took a lot away from?
Me and Quincy Jones got a special bond, man. Not on smoking, but just on a bond, like brother-to-brother; fellowship, wisdom and guidance. I cherish my relationship with him.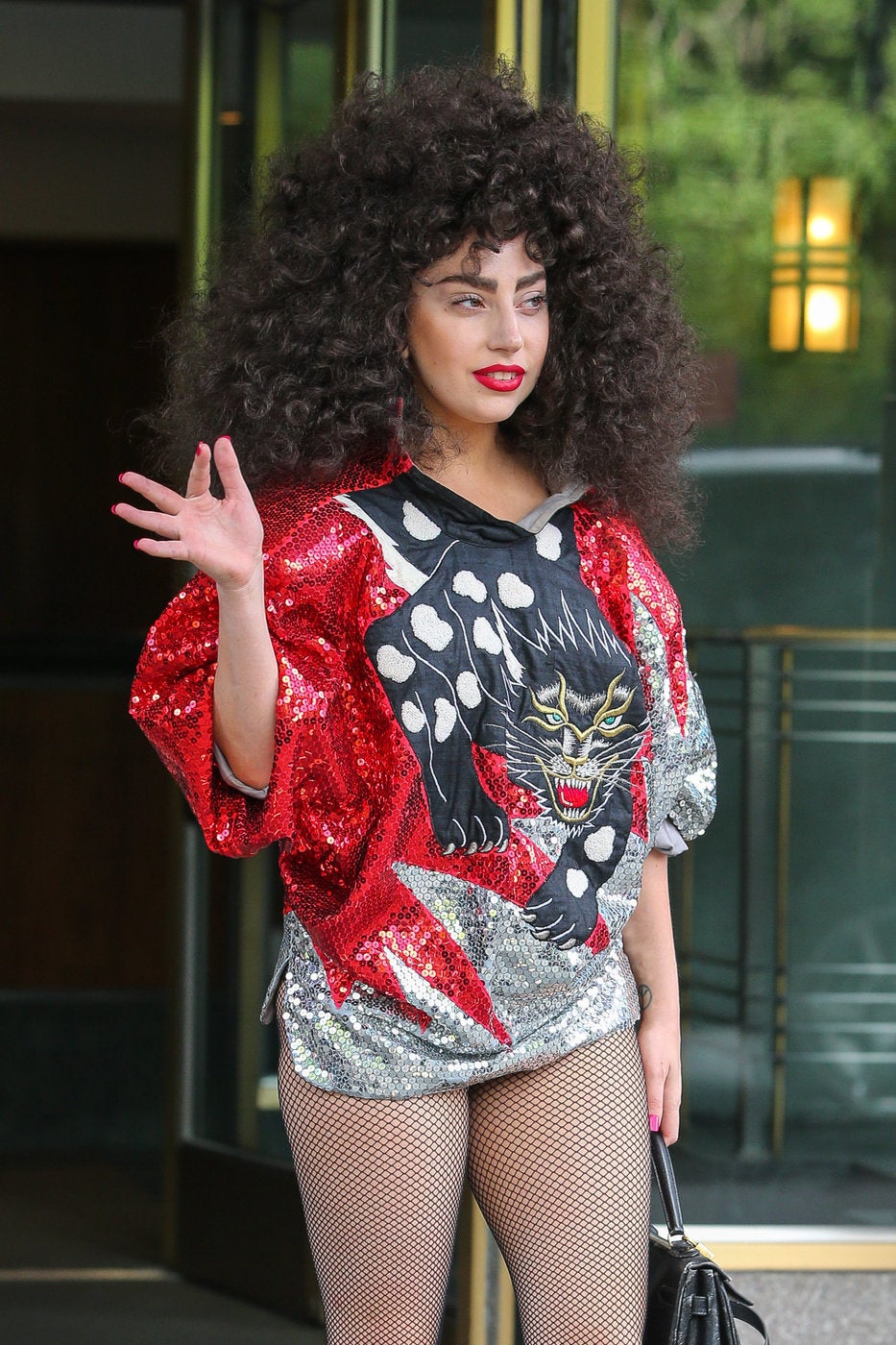 Celebrity News & Photos
Popular in the Community