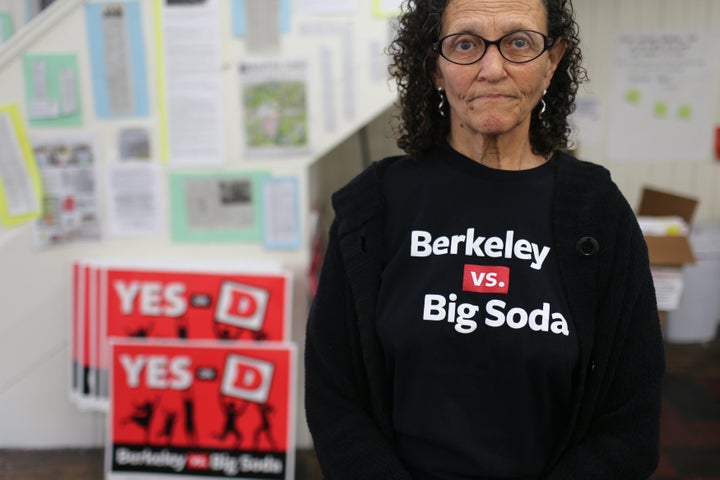 Several cities have soda tax proposals on the ballot Nov. 8., including San Francisco and Oakland, California and Boulder, Colorado. For those voting on these sometimes controversial initiatives, a new study in the American Journal of Public Health provides some important perspective.
By tracing the country's first local soda tax, enacted in March 2015 in Berkeley, California, researchers found that taxing sugar-sweetened beverages by a penny per ounce reduced soda consumption by 21 percent in two low-income neighborhoods.
"I hadn't expected the effects to be so dramatic," Marion Nestle, a nutrition professor at New York University who wasn't associated with the study, told Reuters. "This is substantial evidence that soda taxes work."
It's not possible to say whether positive results in Berkeley would translate to public health benefits in other areas of the country.
The new study surveyed Berkeley residents in two low-income neighborhoods about sugar-sweetened beverage consumption before and after the tax. (Similar neighborhoods in Oakland and San Francisco, where there's currently no soda tax, served as the control group.)
"Berkeley is a small and highly educated city," study author Dr. Kristine Madsen, an associate professor in the University of California, Berkeley's School of Public Health, told The Huffington Post. "It will be very interesting to see the impact of taxes in larger and more diverse cities."
Madsen should get her chance relatively soon. Philadelphia's 1.5-cent-per-ounce sugar-sweetened beverage tax goes into effect Jan. 1.
What we can learn from Mexico
Berkeley's results come on the heels of research on Mexico's national soda tax, which went into effect in January of 2014 and decreased soda consumption by 17 percent among the lowest socioeconomic households.
That research, published in the medical journal BMJ, is not without criticism: According to a report in Bloomberg, there's some dispute about soda sales. Industry representatives say sales in Mexico are rising again after an initial dip following the soda tax.
Lauren Kane, senior director of communications for the American Beverage Association, pointed out that the reduction in Mexico wasn't substantial from a calorie perspective: On average, Mexican citizens purchased 4,241 fewer milliliters of sugary beverages ― the equivalent of approximately seven 20-oz bottles of Coke or 1,720 calories ― per person during a single year.
"It is well-established that taxes on common grocery items do not improve public health," Kane told The Huffington Post.
Indeed, there is no proof that soda taxes reduce rates of diabetes or heart disease, for example. At the moment, there's only proof that the taxes curb the consumption of drinks that contribute to these disorders. According to a 2015 study published in Circulation, 184,000 deaths from diabetes, cardiovascular disease and cancer can be attributed to sugar-sweetened beverage consumption each year.
The tax debate may be just as valuable as the tax itself
Even if the reduction in soda consumption is relatively modest on an individual level, public health officials are heartened by what they see as a clear, overall trend toward awareness.
"The debate around adoption of the tax raises awareness ― a critical piece of how it functions," David Goldberg, vice president of communications at the nonprofit Healthy Food America, told Bloomberg.
Taxes that raise awareness are one way for public health advocates to compete with Big Soda's deep advertising and outreach pockets. "The beverage industry spends billions of dollars annually encouraging people to drink sugar-sweetened beverages," Madsen said. "Taxes may be an effective way of leveling the playing field."
Indeed, the beverage industry has spent large sums fighting these taxes. Beverage industry interests contributed $19.3 million to defeat soda taxes in the Bay Area in anticipation of the region's upcoming vote. And more recently, after Philadelphia's sugar-sweetened beverage tax was voted in, the American Beverage Association filed a lawsuit on the grounds that the tax is unconstitutional and is seeking an injunction to forestall tax collection on Jan. 1.
Related
Before You Go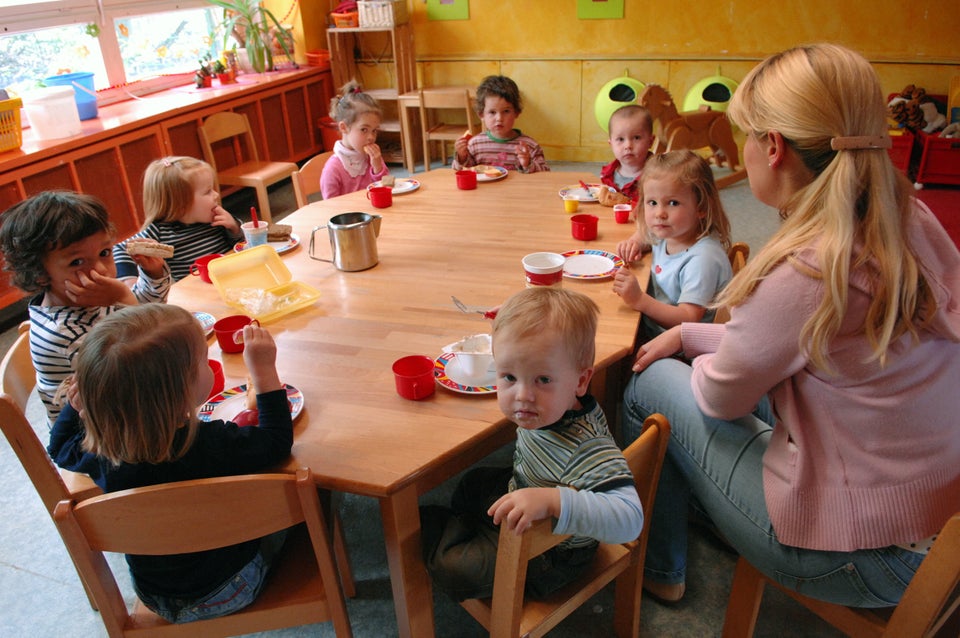 Facts About Childhood Obesity