The person who fatally shot a 20-year-old college student attempting to enter the wrong home in Columbia, South Carolina, early Saturday morning will not face criminal charges, authorities announced.
Police and prosecutors found that the shooting of Nicholas Anthony Donofrio, a University of South Carolina student, was "justifiable" under state law, according to a Wednesday statement by the Columbia Police Department.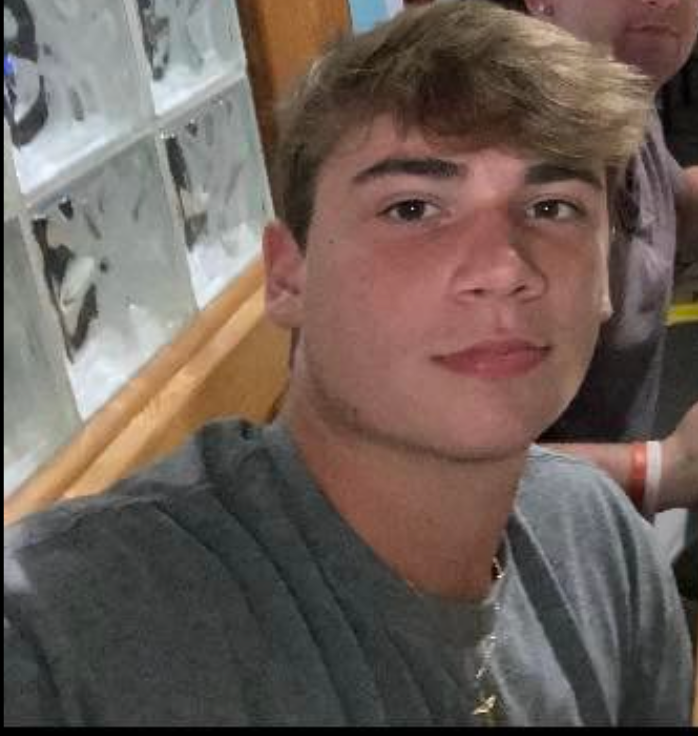 Police Chief W.H. Holbrook said in the statement that the department extended its "deepest condolences" to the Donofrio family for their "immeasurable loss."
"This is a heartbreaking case for all involved. Our lead investigator has diligently worked to gather all the facts surrounding this incident," Holbrook said. "He has also maintained contact with the Donofrio family throughout the investigation."
According to police, Donofrio attempted to enter the home by "repeatedly knocking, banging, and kicking at the front door while manipulating the door handle" just before 2 a.m.
A female resident in the home called 911, while a male resident went into another room to retrieve his firearm.
Police said Donofrio eventually broke through the front door's glass window and reached inside to manipulate the doorknob, which prompted the male resident to fire a shot through the window.
When officers arrived at the scene, they found Donofrio dead on the porch with a gunshot wound to the upper torso.
Police said the shooting was a "justifiable homicide" under the state's Protection of Persons and Property Act, or what is commonly referred to as a "stand your ground" law. According to the law, an individual has the right to use a firearm to protect themselves in their home without facing criminal or civil prosecution.
"The determination is based on several factors to include evidence gathered at the scene, review of surveillance video that captures moments before the shooting, audio evidence, and witness statements," the police statement read.
Because charges were not filed in the shooting, "the homeowner's name will not be publicly released," police said.
Donofrio's parents, who live in Connecticut, told New Haven outlet WTNH that their son had moved into an off-campus house. They described him as "the son every parent would wish for," adding that he was "funny, smart and compassionate."
Donofrio was a member of the Phi Kappa Sigma fraternity, which started a fundraiser that has collected more than $120,000 to help his family start a scholarship in his honor.
"Nick followed in his big brother Louie's footsteps and joined our fraternity in the Fall of 2022," a campaign organizer stated on GoFundMe. "Nick was fun, charismatic, energetic, and a true man of honor. While his time with us was short, he made a significant difference in the lives of all of us and everyone he knew."
Support HuffPost
The Stakes Have Never Been Higher
Popular in the Community