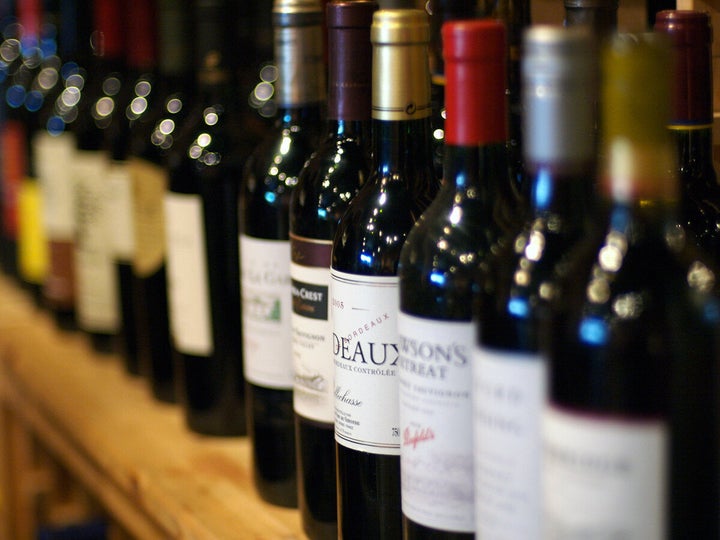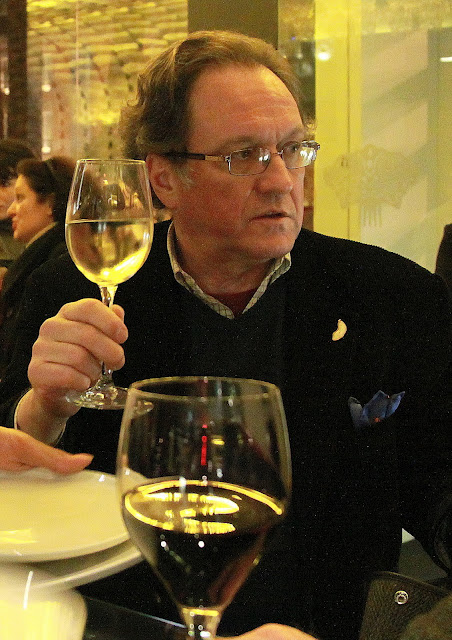 There's a "new kid" on the wine trail. After hawking other importers' wines for 30 years, Gerry Dawes is now selling his own discoveries. And discoveries they are!
Gerry Dawes, a wine expert's expert, is particularly savvy about Spain's food and wine scene, and takes America's top chefs to Spain for their own edification. He's been prowling Iberia for ages, discovering gems of restaurants and small wine makers who have utterly no interest in selling to you, me -- or even to Gerry at first, until he proves himself professionally savvy enough to merit at least a conversation. A conversation with Gerry usually is a conversion.
This week I attended a tasting of 20 wines he's just brought in from Spain. They're being touted by chef gurus like Jeremiah Tower and Dan Barber, and gobbled up so quickly by restaurants such as Blue Hill at Stone Barns, Picholine, Petrossian, Paul Grieco's Terroir Tribeca and by topflight wine shops, such as NYC's Chambers Street Wines and Nancy's, that about half are already sold out.
The tasting was held at Despaña Soho, a Spanish café, gourmet shop and wine store (Despaña Vinos y Mas) in New York's Soho district, along with a parade of splendid tapas from Despaña's kitchen. The tasting of 19 wines began, unexpectedly, with the reds, followed by a few rosados, a half-dozen whites, and a last sip of a late harvest moscatel (Aliaga Moscatel Vendimia Tardia 2010).

Gerry is garrulous and endlessly funny, but when it comes to wine he's a fanatical traditionalist: wine should taste like where it came from, and wines shouldn't be manipulated into big alcoholic bruisers crammed with "jammy" fruit. He's not a fan of what has been called the world-wide "Parkerization" method of vinification. Put differently, he's a fan of old-fashioned wines made the old-fashioned way. "Great wine is made in the vineyard," he says, "not in the winery."
For proof, we tasted five different reds from the Ribeira Sacra region of Galicia, each in its own way a star, but each notably different from the other. A tasting companion seated next to me was so stunned by a Toalde Tinto ("tinto" means red) with a big barnyard nose and well-tamed fruit, that he fumbled two idioms in this malapropism: "It knocked me onto my socks." Well, I suppose for twenty-five bucks, a wine probably should do just that -- except these days you'd have to shell out twice that amount for something French or Italian that approached this gem.
To prove this was no fluke, we then tried four different Albariños made by four growers who are part of a small group making singular artisan wines. They were so radically different from each other -- each displaying its own form of greatness -- that you'd never guess they came from the same small patch of geography. "These people aren't making wine to fit a pre-conceived mold," Gerry says; "they're letting their own localized wild yeasts work their individual alchemy."
What "The Spanish Artisan Wine Group -- Gerry Dawes Selections" stands for is rather simple: Relatively low alcohol, little or no oak, generally hand-harvested grapes, real corks, avoidance of over-ripe grapes and over-extraction in the winery. If you've grown up drinking California "fruit bombs," these Spanish artisan wines may be a revelation. The truth is that many California growers today also are working to crank back the excess fruit and alcohol that many gastronomes complain are antagonistic to food and sobriety.
Speaking of sobriety, we were kept sitting upright by stunningly great platters of jamón Ibérico, crunchy salt cod croquettes, Spanish tortillas filled with sweet peppers and garlic and dabbed with smoked paprika aioli, and a cheese that was new to almost all of us: Torta de Queso Canarejal, a soft unpasteurized, ewe's milk cheese, produced by the Santos family in the province of Castilla-Leon. Made with milk thistle rennet, the cheese which comes in a four-inch round, about two inches thick with an edible rind; it resembles an extremely zaftig camembert. You slice off the top and inside there's a creamy, spoon-able voluptuous cheese that you scoop up with breadsticks. All these, and vastly more, are specialty products sold by Despaña and also served in its friendly café with communal tables.
Senor Dawes also has a passion for rosado (rosé to us) -- not the "blush" wines and white zinfandels that give rosés their bad name, but light, elegant Spanish versions that you just keep on drinking. As he says, "No one's ever seen a group of people drinking roses where everyone wasn't smiling." We had two, both retailing at $13.99: Aliaga Lagrima de Garnacha from Navarra, made only from unpressed grapes, and Hermanos Merino Catajarros Cigales Rosado, a mix of two red grapes (tempranillo and garnacha) and two white grapes (verdejo and alvillo). The latter had a slight spritz, and lots of body without being weighty; it is an unmitigated bargain and will become our house pour for the summer. If I can lay my hands on some.
For me, the most exciting flavors came from the Adegas D. Berna Godello 2012 Valdeorras with 13% alcohol, retailing at $24.99. Despite a stuffy nose, I was able to detect notes of white peach, dry lychees, sake, guanabana, and unripe pear! Gerry was delighted. Godello is a white variety of wine grape grown in Galicia, a region of northwest Spain. It's the wine world's new vacation spot.
You won't find these small-batch wines at your local Costco, but the good news is that in addition to New York, Dawes is working on distribution in New Orleans, New Jersey, Massachusetts, and both Northern and Southern California. In the not too distant future then, my prediction is that grape varieties with names like mencía, garnacha, and godello, will join the more familiar tempranillo and albariño on restaurants lists and in our wine glasses at home. After all, this is what we what to drink alongside our favorite tapas.
I should note that between wine shipments, Gerry Dawes runs amazing gastro-tours to Spain, sometimes with great chefs, and often with just-plain-folk who want to really dig into the food, wine and culture of the country. These tours are as unique as his wines; to learn more, you might click here.
Photo Credit: Harold Heckle
Rozanne Gold is an award-winning chef and author of "Eat Fresh Food: Awesome Recipes for Teen Chefs;" "Healthy 1-2-3," and "Radically Simple."
This post has been updated since its original publication.
Related