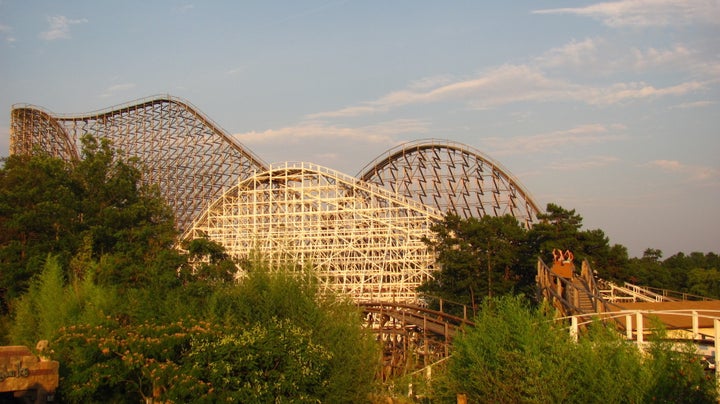 Little kids are so easy to please. Think about it: A trip to the dollar store for some bubbles and squirt toys and they'll be happy all day. Big kids, however, are an enigma. My children are 12 and 14 -- both middle-schoolers. They're at that age where they want me around, but they don't necessarily want to hang out with me... unless their friends are busy. It's a maddening guessing game, much like how my boss would explain hunting submarines in the Navy. Still, it's our job as parents to keep them engaged and connected, especially during breaks from school.
I miss the days when I could send them to camps to occupy their little minds and bodies all day. They've since aged out of camps and now they're home all day, vegging out on school breaks. What exactly does one do with big kids on spring break? Allow me to share my theories:
Take them out of their comfort zone
When theatrical productions hit town that I'm eager to see (ie. "The Wiz," "Drumline Live," "The Radio City Christmas Spectacular"), I drag them along. They usually sulk about it first, but they end up having a great time. I consider our trip to "Drumline Live" my ultimate victory in exposing the kids to the arts.
Enlist reinforcements
Just today, I was telling the kids that I get discount tickets to Six Flags, but it would be odd if the three of us went because my son doesn't do thrill rides, but my daughter does -- and would want someone to ride with her. Solution: divide and conquer. I'd invite one or two of my daughter's friends along for the trip to Six Flags so that I can stay planted on the ground where my vertigo won't get the best of me, and she can enjoy all of the gut-wrenching mayhem they call rides. In my son's case, he could bring along a few friends for the all-you-can-play special at Main Event. Check into the specials at your local "family entertainment" spots. They'll usually have killer deals during the week that'll let your little gamers play until their heart's content for a reasonable price.
****
Quia Querisma is a digital marketer by day, freelance writer by night, and a traveler by nature. Get her latest insights on travel and fashion on her blog, MyJetSetStyle.com.