WASHINGTON — Lawmakers in St. Louis have approved a measure aimed at powering the city entirely on renewable energy sources, including wind and solar, by 2035.
The resolution, introduced last month by St. Louis Board of Aldermen President Lewis Reed and unanimously approved by the legislative body on Friday, tasks the city with developing a plan by December 2018 to wean itself off fossil fuels.
"Congratulations, everybody!" Reed said following the motion, drawing a round of applause from his colleagues. "I'm excited for us as a city."
St. Louis joins more than 40 U.S. cities that have set a goal of 100 percent clean energy, according to the Sierra Club.
"Every person in the city of St. Louis will benefit from cleaner air and a healthier environment," Reed told HuffPost this week.
Under 5 percent of the St. Louis region's energy currently comes from renewable sources. Reed acknowledged the city has "a long, long, long way to go."
"But if we do not set the goal and begin working toward it, then 50 years from now we'll still be [in the same position]," he said. "We have an ability to do it. We have everything we need to do it."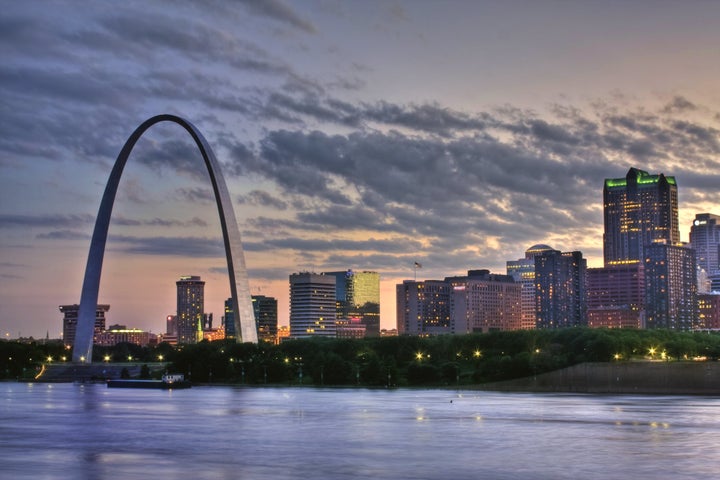 The single-page resolution states that "St. Louis strives to remain a leader among its peer cities" already working toward such commitments. It also notes that the city consistently ranks among the nation's worst for asthma and dangerous smog.
Along with health and environmental benefits, Reed predicted the move will open the door for job opportunities in the renewable energy sector.
Being a resolution, the measure doesn't actually hold the city to anything. Rather, it establishes a clear goal meant to influence future actions. "As projects now begin to move through the city and they come to the board of aldermen, we will be looking for the renewable pieces in those projects that begin to drive the whole system" toward 100 percent renewable energy, Reed said.
Sara Edgar, of the Sierra Club's Missouri chapter, said the resolution sends a clear signal about the city's priorities.
"This is us saying, 'Hey, we want to put our residents to work in good, safe, local jobs,'" she said. "It can be a win-win for everyone. We can protect health. We can improve air, we can improve water. We can address climate change. We can save people money on their bills. Why wouldn't we be moving in that direction?"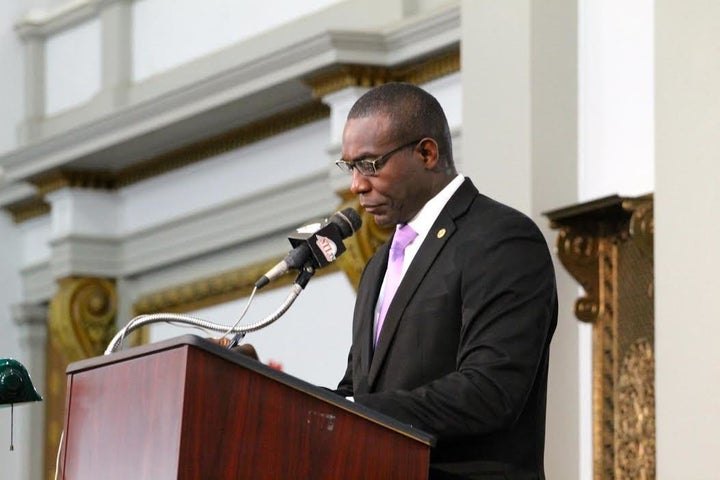 St. Louis is home to at least three coal companies, including giants Peabody Energy and Arch Coal, that have struggled in recent years, either filing for bankruptcy or teetering on the brink of it. Asked about the resolution earlier this week, Peabody spokesperson Charlene Murdock warned that it could backfire.
"St. Louis and Missouri enjoy some of the lowest electricity costs in the nation, benefiting from a resilient and reliable energy portfolio with diversity of fuels," she said in an email. "We caution against artificial renewable standards that will increase costs and reduce reliability."
Ameren Missouri, the utility that serves the greater St. Louis area, announced last month that it plans to widely expand wind and solar generation. The power company has set a goal of reducing its carbon footprint by 80 percent by 2050.
In June, the board of aldermen adopted a resolution — also introduced by Reed — committing to uphold the historic Paris climate agreement, the international accord under which nearly 200 nations pledged to cut carbon emissions in an effort to ward off the worst effects of global climate change. The board's move came roughly a week after President Donald Trump announced plans to withdraw the U.S. from the historic pact.
Reed told HuffPost that the Trump administration's push to roll back environmental safeguards and derail America's efforts to combat climate change makes it "increasingly important" for cities like St. Louis to step up.
"Some of the things that Donald Trump has done since he became commander in chief just goes against everything that I stand [for], that the people of St. Louis stand for," he said. "It certainly adds to the urgency and [shows] how critical it is that we do something locally."
This story has been updated with additional comments from Reed.
Before You Go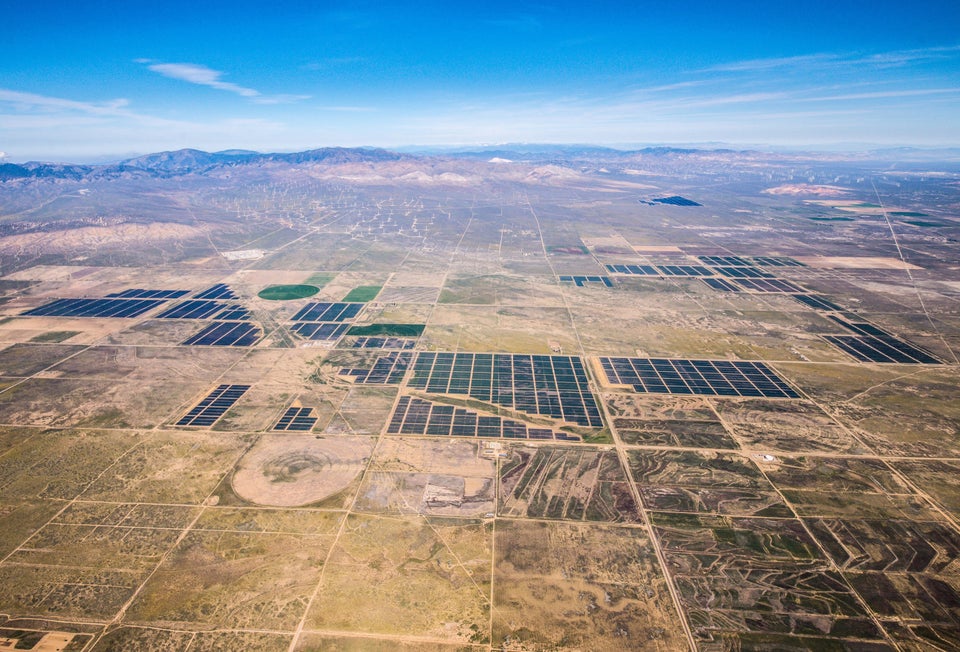 The Five Largest Solar Power Plants In The U.S.