Per-pupil spending varies significantly across states, with New York ($7 per student), Oregon ($13 per student), and Georgia ($14) among the lowest-spending states, and Massachusetts ($64), Delaware ($73), Hawaii ($105) and the District of Columbia ($114) among the highest-spending.
Chingos writes that the already low spending on assessments, coupled with concerns about test quality, suggests states should seek to be more efficient in an effort to absorb budget cuts or free up resources.
One proposal calls for states to collaborate on assessments, in order to share the cost of test development over a larger number of students. For instance, according to the author's model, a state with 100,000 students that joins a consortium of states comprising 1 million students would save an estimated 37 percent, or $1.4 million per year.
While Chingos says his model cannot be used to estimate the cost of those tests, he does acknowledge the consortia could potentially foster opportunities to realize significant savings.
Related
Before You Go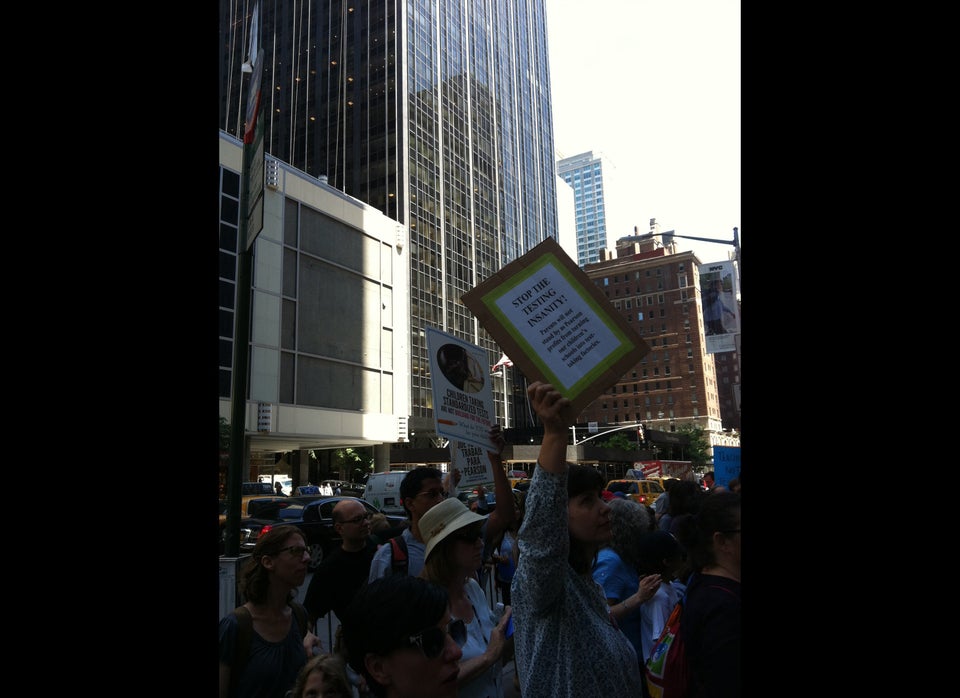 New York Standardized Testing Protest
Popular in the Community