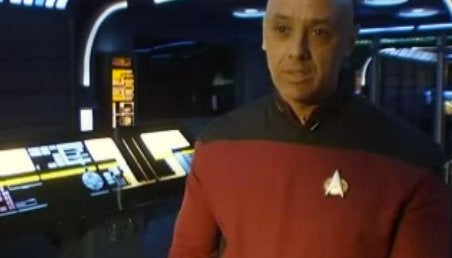 One man boldly went where no interior designer had gone before -- but now, divorce is taking it all away from him.
But the nerd-enviable apartment -- where he's lived alone since he separated from his wife in 1994 -- belongs to his ex, and now a court has ruled that she has the right to sell it, British tabloid The Sun reported.
"To say I'm gutted is an understatement," Alleyne recently told the paper. "It is my life's work -- and it looks like it's going into a skip. I admit there were tears."
Watch MSNBC's 2006 video below to see Alleyne (dressed in all his Captain Picard glory) give a tour of his spaceship digs, which includes a replica command console that controls the lights in the apartment and transporters of the non-teleporting variety (sorry, Trekkies).