When CBS's "Star Trek: Discovery" makes its long-awaited debut Sept. 24, it will feature a same-sex couple played by two cast members of Broadway's "Rent."
Best known for originating the role of Mark Cohen in the hit musical, Anthony Rapp will star as Lt. Stamets, an "astromycologist," or fungus expert, and Starfleet Science Officer who happens to be gay. Joining the cast as Stamets's love interest is Wilson Cruz, who succeeded original "Rent" star Wilson Jermaine Heredia in the role of Angel on Broadway.
In a new interview with CBS, the two actors were tight-lipped about the specifics of their characters, but it's clear they're excited to work together once more.
"We've been in each other's lives," Cruz said. "We didn't have to create a foundation for this relationship. There was already one of mutual respect and admiration. We had a running leap into this."
Rapp, 45, agreed. "It's such wonderful shorthand to get to work with a friend," he told CBS.
This time around, however, the 80-year-old couldn't be more pleased.
"When I was announced, he tweeted out how excited he was to see this story play out," he said. "I'm glad that he's happy."
CORRECTION: A headline on a previous version of this story mistakenly referred to the actors as stars of "Star Trek Beyond." This article also initially misstated the year that the original "Star Trek" series debuted.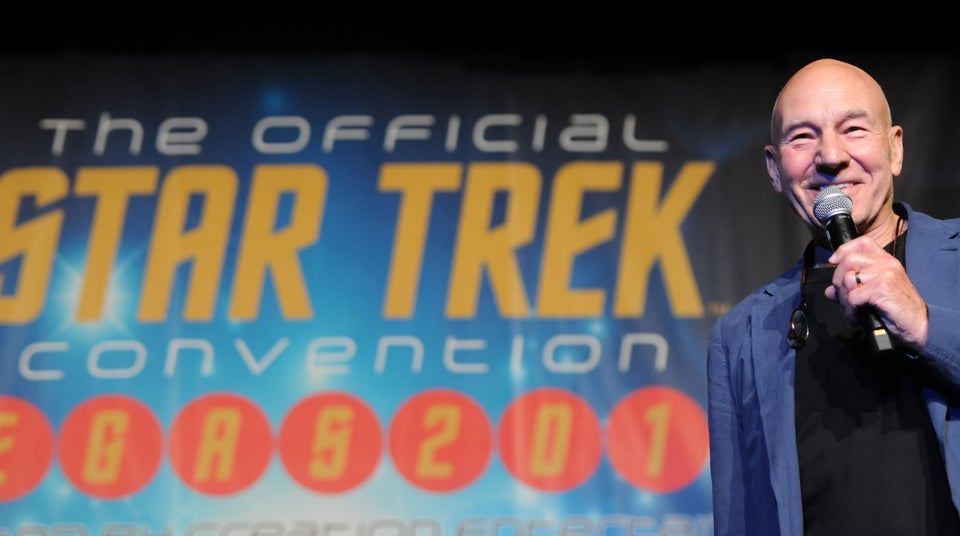 Ranking Every 'Star Trek' Movie, From Best to Worst