We're seeing a shift occur within the startup culture around us. Early stage businesses are working to not only make waves with innovation, but also to conduct their business in a socially responsible way. Certifying your company as a Public Benefit Corporation (BCorp), a for-profit business with a focus on social and/or environmental issues, shows a public commitment to operating in a way that has a positive impact on society. Kickstarter, the online crowdfunding website, recently announced it is now a certified BCorp, further cementing this new shift towards more responsible businesses.
Currently, only .01% of businesses are certified BCorps, but the decision by such a huge entity like Kickstarter to commit to social good over profits could influence others to follow suit, especially the flock of smaller businesses that use the Kickstarter platform. Kickstarter has become the first point of contact for so many amazing startups that are building their business. Just as these startups are taking their minimum viable product (MVP) to market for the first time, they are coming to Kickstarter first for help, advice, and connections. By becoming a BCorp, Kickstarter is setting an example for the thousands of startups using its service to gain visibility and attention, which is awesome.
So what's involved with becoming a BCorp? Businesses with the certified BCorp label have to meet strict standards of social and environmental accountability. Here at SoapBox Soaps, when we heard about BCorps, we felt the added level of transparency the BCorp label provides was an ideal addition to our business model. By committing to these standards, we are kept accountable to uphold our focus on bettering society and the environment every day. This increased the level of trust from our customers, which in turn has increased sales, especially as more and more consumers seek out socially responsible businesses. And with our one-for-one donation model, more customers means we can do even more good!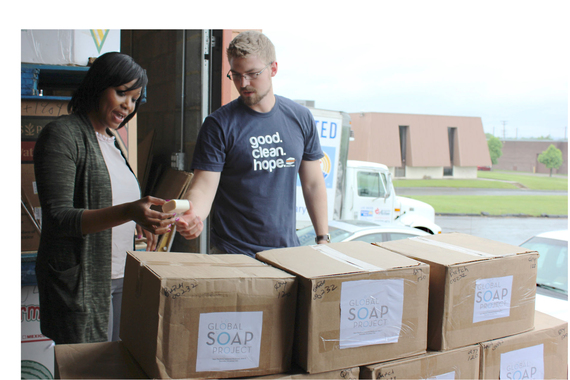 Seeing a large company like Kickstarter make an important decision to stay socially responsible will certainly have a positive ripple effect on the startups it services and guides. It will be exciting to watch how this move potentially influences others to take a similar step in reinforcing their commitment to social good and joining us in the BCorp family!
David Simnick is the CEO and Co-Founder of SoapBox Soaps, a company with a mission to empower consumers to change the world through everyday, quality purchases. SoapBox started by donating bars of soap for every bar sold, and now sells a full range of personal care products. Each product has a wide-reaching social mission at its core, whether that's providing soap, vitamins or clean water.
REAL LIFE. REAL NEWS. REAL VOICES.
Help us tell more of the stories that matter from voices that too often remain unheard.