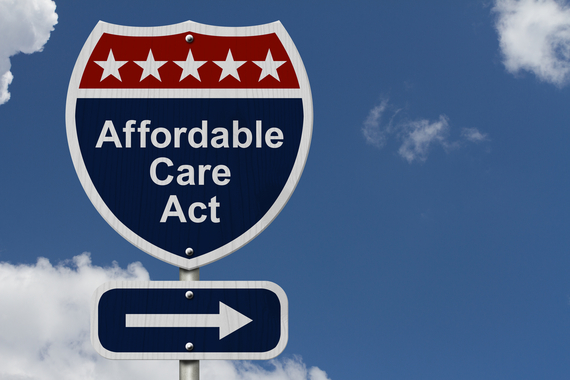 In recent years, opioid-related deaths in our states have increased at staggering rates. There have been clusters of deaths from exceedingly pure heroin and fentanyl, an opioid so strong it is most often used as surgical anesthesia or as a pain reliever for those in the last stages of cancer. Deaths affect the homeless and the wealthy, those in the city centers, suburbs, and rural areas. Opioids are everywhere and killing far too many of us.
Now is the time for action. We can expect in short order that the Affordable Care Act will be repealed. What comes in its wake is likely to depend heavily on free-market principles, bad news for the poor and the ill. Millions who are currently insured may find healthcare out of reach financially. Addiction treatment, already difficult to access, may or may not continue to be covered.
States, we must take care of ourselves.
1. Prepare for the repeal of the Affordable Care Act. Governors and key lawmakers need to have an honest look at state healthcare exchanges and programs. Some states that have depended heavily on the federal government will not be able to provide a high level of care for their residents, but other states can. States in the northeast and all of the west coast have viable, vibrant health exchanges. By being proactive and looking clearly at the needs of local people, quality healthcare can be maintained in many areas.
2. Enhance local addiction treatment resources. State lawmakers, county leaders, and healthcare advocacy groups know that there are not enough addiction treatment resources to meet the need. If saving lives is a priority, quality addiction care providers should be encouraged to come to your state or expand current operations to provide care at all price points. Extend state insurance coverage to ensure that those who want treatment can afford it. Provide quality addiction treatment services to those who are incarcerated. Consider the use of drug courts in all parts of the state, on the Portuguese model, to match addicts with treatment resources instead of incarceration.

3. Expand naloxone use and addiction education efforts. Naloxone is the overdose reversal drug that can very often save individuals who have overdosed from dying long enough to get them emergency treatment. This drug needs to be in the hands of every first responder in your state. Families should also have access to this life-saving drug without a prescription. Expand quality addiction education. Teach kids about substance abuse the same way we teach them about the dangers of tobacco use; we know education works.
4. Provide local, supportive mental health services. Coupled with the Affordable Care Act is the Mental Health Parity and Addiction Equity Act. This act is meant to force insurers to provide mental health and addiction services on par with care for physical medical issues. The problem is that many people live in parts of your state where they have limited or no access to psychological care, even if their insurance covers such care. The states should encourage the training of new mental healthcare professionals, through scholarships and other incentives. As a team, the state and counties should work to provide immediate, creative means of access to mental healthcare, such as traveling clinics or online access to psychotherapists.

5. Provide funding. In the immediate term, addiction treatment comes with a considerable price tag, but in the longer term, addiction treatment pays for itself as people get clean, engage in the workforce and pay taxes, instead of being a constant drain on resources through illness, social services, and incarceration. Still, the immediate costs of implementation of greater access to mental health and addiction treatment services must be planned for.
Addiction treatment research has blossomed in the last few years. We know how to save lives and restore families. If we want to make positive change, we have to invest in it. To do so, we need quality, comprehensive, state-run healthcare exchanges combined with solid community-based services. If the ACA's replacement does not meet our needs, we will have to find solutions to meet those needs ourselves. Our families are worth the effort.
Calling all HuffPost superfans!
Sign up for membership to become a founding member and help shape HuffPost's next chapter