 TheNextWeb reports that Grignon recently revealed that wonderful gem in a post on the early beta of Geeklist, a social sharing tool for tech aficionados. While others may be taken aback by the statement, Grignon applauded it enough to put it on a business card, a photo of which he also posted on Geeklist.
(Scroll down for a look at the business card.)
"He's not warm and fuzzy ... He was not the world's greatest manager. In fact, he could have been one of the world's worst managers," Isaacson said during a 60 Minutes interview in October.
But one thing we didn't know about Jobs is that he also had a penchant for name-calling.
Here's Grignon's recollection of the dubious honor bestowed by his boss: "In the early iChatAV days, one of the many things Steve Jobs called me was a 'fuckchop'. When I got to iPod, I thought it would make a nice title. #gklst."
Along with the anecdote, Grignon included a photo of the business card that displayed "F**kchop" as his title. In a public Facebook post, he explained that his business card was automatically approved after two weeks since it was not explicitly rejected by a manager.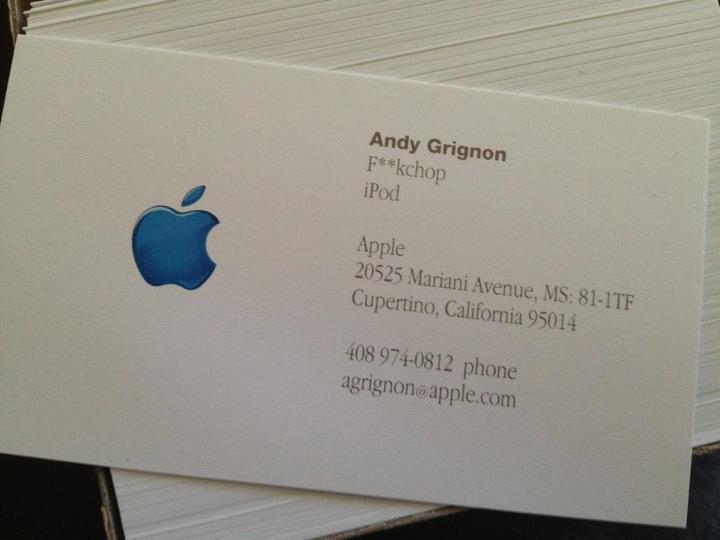 Created by Christian Sanz and Reuben Katz, Geeklist is "a place for developers to share things that made their career, their lives, their achievements special," according to a post on Geeklist's Tumblr.
Grignon posted some of his other accomplishments on Geeklist, such as "I co-developed Dashboard for MacOS," "I started WebOS" and "I helped start iPhone." He also wrote that he received the first call on the iPhone prototype from Steve Jobs, but he didn't recognize the number so he sent it to voicemail.
Check out the gallery below to see some of Steve Job's best quotes.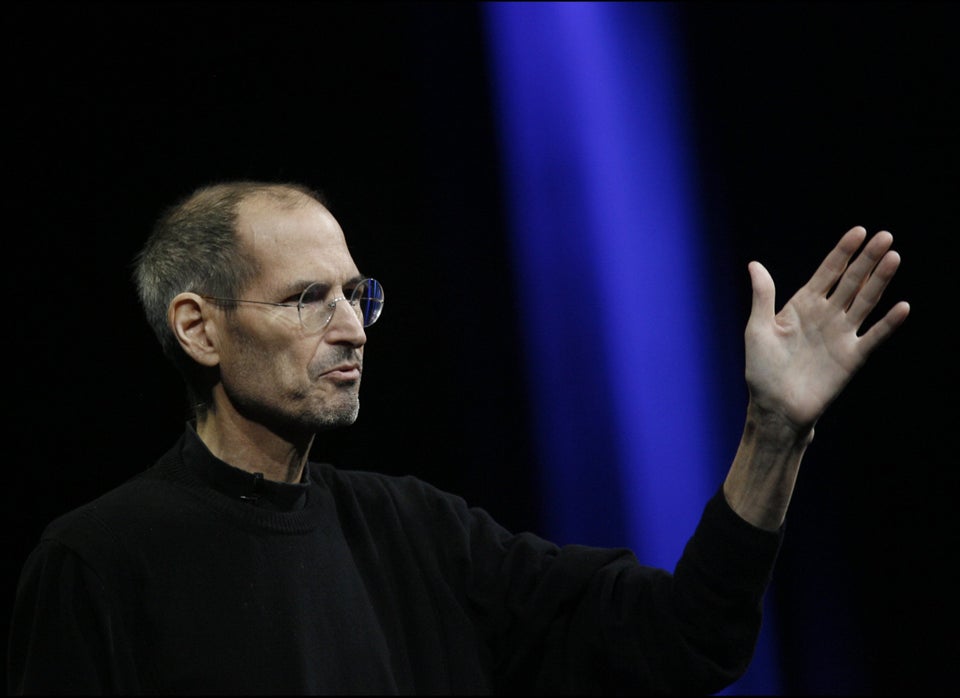 Steve Jobs' Best Quotes