The U.S. Department of Education will cancel $27.8 million in federal student loans owed by some 1,300 former students of defunct for-profit school chain Corinthian Colleges Inc. after determining that the students were swindled into taking on the debt, according to a government report released Thursday.
The move marks the first recent use of a little-utilized provision in federal law that gives student debtors the right to petition the Education Department to discharge their debt in cases where they were defrauded into taking out loans.
The debt forgiveness plan only affects 1 percent of the roughly 125,000 student debtors who are eligible for expedited debt cancellation. That comes to about 2 percent of the students' nearly $1.3 billion in combined loan balances. The department said in June and November that those borrowers were eligible for immediate loan relief after determining that Corinthian had likely defrauded the former students by advertising false job placement rates.
Affected borrowers will begin to learn on Friday about the Obama administration's move to cancel their debts, the department said.
Borrower advocates on Thursday criticized the department, led by Secretary Arne Duncan, for the paltry number of approved debt relief applications and the relatively small number of applications the department has received, compared to the number of eligible borrowers.
The department had received fewer than 6,700 applications as of Nov. 18, according to its report. By comparison, Massachusetts Attorney General Maura Healey on Nov. 30 urged Duncan to cancel debts owed by about 7,200 borrowers who attended Corinthian's schools in her state alone. She sent the department 2,700 pages of confidential evidence from her investigation into Corinthian's alleged frauds and attestations from former Corinthian students to support their claims for relief.
"The department funneled billions of dollars to executives and shareholders of these fraudulent 'schools' for over a decade," said the Debt Collective, a group of activists who have helped organize hundreds of allegedly defrauded student debtors to stop making payments on their loans, in a statement. "It now wants to save face by creating a Rube Goldberg-type contraption to prevent as many people as possible from seeking the relief they deserve."
Denise Horn, an Education Department spokeswoman, said in a statement that department officials "are working as quickly as possible to process claims in a manner that is fair to students and taxpayers." In addition, she said, the department's Federal Student Aid office "has been contacting and will continue to contact potentially impacted student borrowers to provide clear information about their options, including loan discharge applications, in addition to providing enhanced information on the department's website."
Corinthian, which once operated more than 120 schools with more than 110,000 students across North America under the Everest, Wyotech and Heald brands, filed for bankruptcy in May in the largest failure of a college chain in U.S. history.
Thursday's move comes six months after Education Undersecretary Ted Mitchell said the government would "fast track" applications submitted by students who attended certain programs at Heald College, a primarily California-based career school owned by Corinthian. In April, the Education Department determined that Heald had systematically misled students and accreditation agencies about graduates' employment rates and had shown a "blatant disregard" for the federal student loan program. Mitchell said in June that some 40,000 Heald students, who collectively owed the Education Department nearly $600 million, were eligible to have their debts canceled.
In November, after being prodded by California Attorney General Kamala Harris, the department said it would expedite claims that could be filed by 85,000 potentially defrauded former Corinthian students who attended the company's Everest and Wyotech schools in California, or who took classes from Everest's Florida-based online program, after determining that they, too, were likely defrauded by Corinthian's use of fake job placement rates. Harris sued Corinthian in 2013, alleging that the company lied to its students.
It's unclear whether the Education Department continues to receive monthly payments from former Corinthian students with outstanding federal student loans who are otherwise eligible to have their debts canceled as a result of Corinthian's alleged frauds, raising questions as to whether the department is profiting off Americans who needn't repay fraudulently originated debt.
Horn didn't answer questions from The Huffington Post about whether the department's loan contractors are cashing checks from borrowers whom the department has already ruled were likely defrauded -- or whether the department's loan contractors are actively informing tens of thousands of former Corinthian students that they're eligible for complete debt forgiveness.
John B. King Jr., who will take over as education secretary when Duncan steps down later this month, said in November that the department's goal "is to ensure that every eligible student receives every penny of the debt relief they are entitled to as efficiently and easily as possible."
Still, the number of applications filed by borrowers, and the share of those that have been ruled on, have led to questions from student advocates about the effectiveness of the Education Department's outreach to defrauded students and whether the department is in fact too concerned about the budgetary costs of canceling loans.
The Institute for College Access and Success, a California-based nonprofit normally friendly to the Obama administration, tweeted Thursday that "outreach matters" in pointing out the discrepancy between the number of debt relief applications submitted by Healey, the Massachusetts prosecutor, and the number the Education Department had gathered on its own.
Student advocates hope this is the first of many such cases to be ruled on in the coming months, as the Obama administration will be forced to contend with a slew of applications from former for-profit college students who allege they were duped into enrolling at schools that offered credentials of dubious value yet saddled them with mountains of debt -- a legacy of years of lax oversight of schools by the Education Department under the Bush and Obama administrations.
Just last month, Education Management Corp., the nation's second-largest operator of for-profit colleges, settled state and federal accusations that it defrauded taxpayers out of at least $11 billion when it allegedly broke federal rules barring bonuses to recruiters based on the number of students they enroll.
While the company, commonly known as EDMC, denied the allegations, prominent lawmakers such as Sen. Elizabeth Warren (D-Mass.) urged Duncan to use the settlement to cancel debts owed by former EDMC students who allegedly were illegally recruited to enroll and take out federal student loans.
In response, the Education Department has said it has no evidence that EDMC students were defrauded. Duncan, whose department regulates EDMC and is supposed to be auditing its practices, said last month that the department is "open for business" if borrowers or others wish to submit evidence of EDMC's allegedly fraudulent behavior.
This article has been updated and expanded throughout.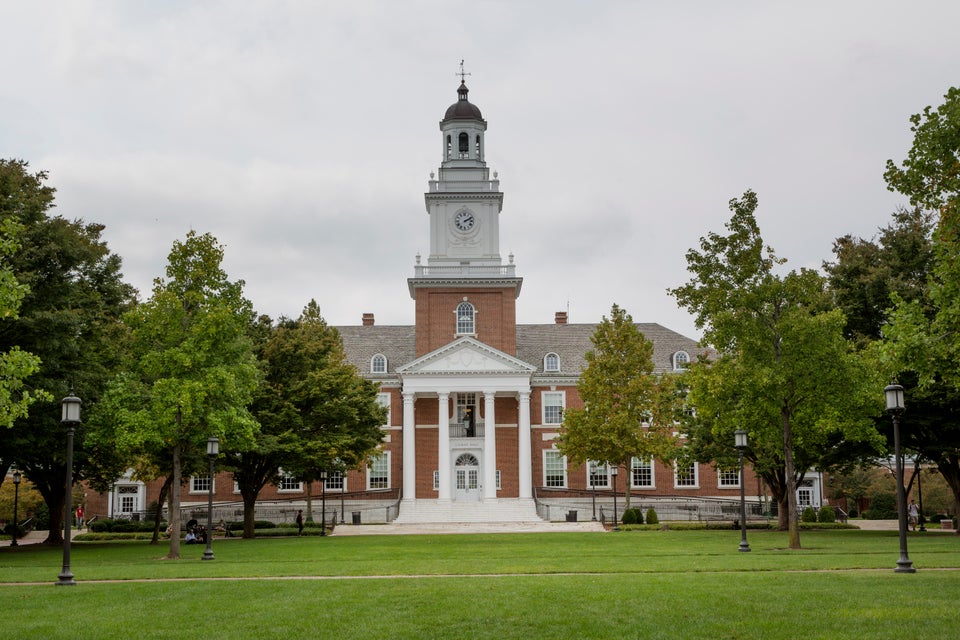 The Best U.S. Colleges 2016
Support HuffPost
The Stakes Have Never Been Higher
Popular in the Community