An American speed skater whose parents sacrificed everything to make her dreams come true will now have mom and dad by her side when she hits the Olympic stage, thanks to the Internet.
Sugar Todd didn't realize the toll pursuing skating would take on her parents when she turned to them at 8 years old and told them her life goals. For 15 years, Todd's parents poured their time and money into her career, and when she got the exhilarating news that she earned a spot in Sochi, her mom and dad simply couldn't afford the steep travel costs.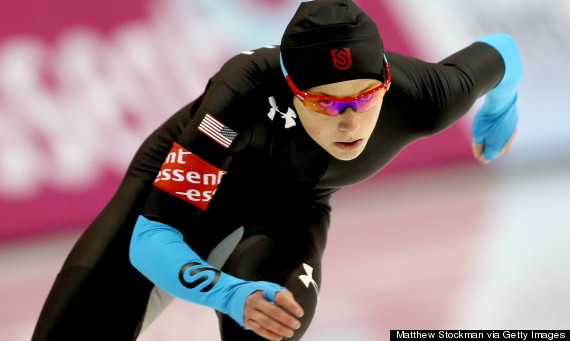 Todd's fundraising campaign was the ultimate payback for her parents who never hesitated to support their daughters' dreams, even if that meant paying exorbitant skating costs and moving hundreds of miles from their mild climate to frigid temperatures, she wrote on her fundraising page.
Todd's dad, Mike, worked as a firefighter in Omaha, Neb., and stayed behind to pay the bills when his wife, Diana, moved 1,000 miles away with their daughter to Milwaukee so that Todd could train at the premiere Pettit National Ice Center.

For Sugar Todd's birthday, her parents sent her her favorite present ever, a "glorious" family portrait.
Diana loathed the Wisconsin cold, but kept trudging along for her young daughter and Mike made the far-flung journey every 10 days to spend his days off with the family.
"At that age, I didn't fully appreciate the sacrifices they were making so their little girl could MAYBE one day go to the Olympics," Todd wrote on her GoFundMe page. In 2012, Todd –- now 23 -- accepted her first National Team invite and relocated to Salt Lake City, Utah to train. Todd's dad retired and the pair finally had the chance to re-settle in warm weather. They went from Nebraska to now Northeastern Texas.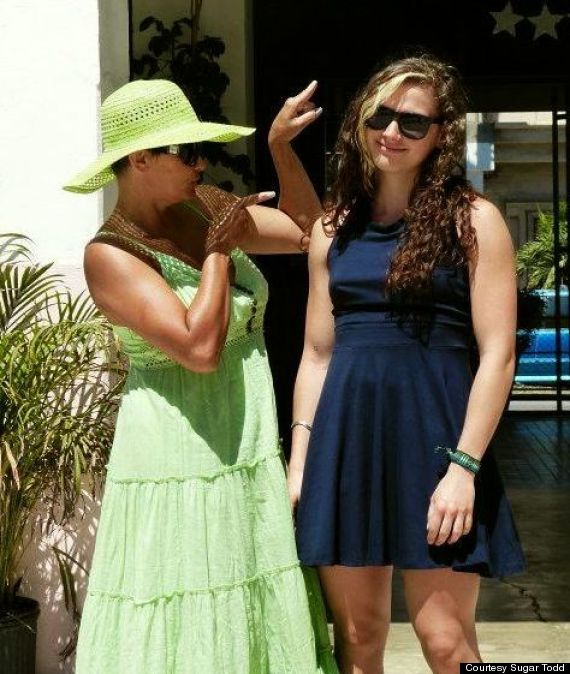 When the Todd family got the news they had been waiting for their entire lives, though, they were dismayed when they realized they simply didn't have the funds to make the trip to Sochi.
But kind friends and complete strangers simply wouldn't allow Mike and Diana Todd to miss their daughter's moment of glory.
"I am completely floored by the generosity of friends, family, and strangers alike," Todd wrote on her fundraising page. "How much you all care is making my mom, my dad, and myself weepy all over again…Thank you to each of you who donated or shared the link. It really does mean the world to us."
To find out more about Todd family's inspiring journey to Sochi, check out Sugar Todd's Facebook page here.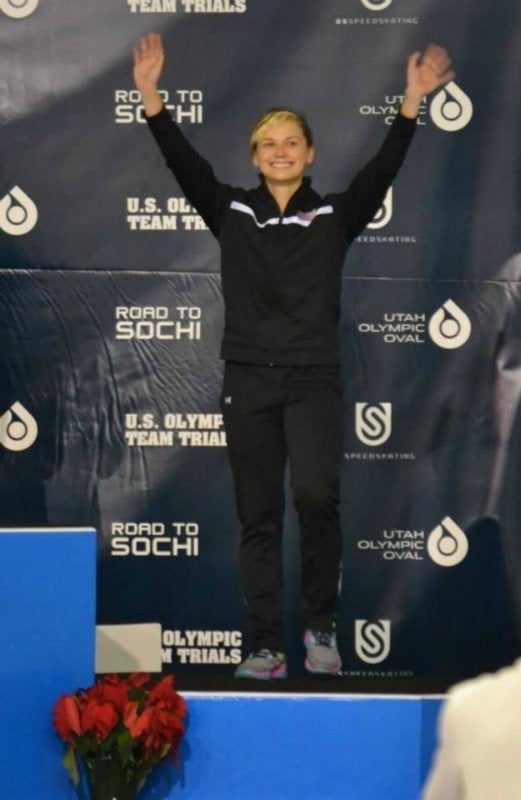 Olympian Raises Funds So Parents Can Travel To Sochi