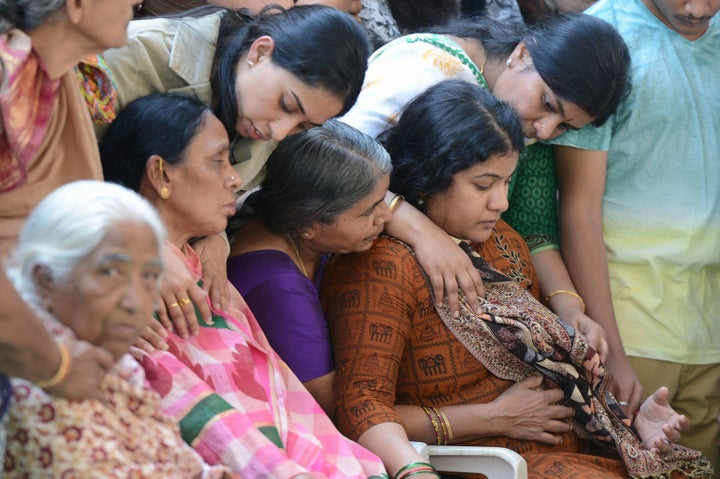 As the New Year begins, the widow of an Indian hate crime victim is making a plea to Americans ― urging people to embrace each others' differences.
"Take some time to understand and embrace diversity in race, culture and religion. It is in our hands to make our society safe and secure for our future generations and create a fearless world," Dumala wrote in a Facebook post late Monday night. "Please, make this as one of your priorities and work towards it as even though we know life is uncertain we are never prepared for that uncertainty. "
Dumala was thrust into the national spotlight after her husband was attacked at a bar in Olathe, Kansas, on Feb. 22. The suspect, Adam Purinton, reportedly shouted "Get out of my country" before shooting at Kuchibhotla and another Indian immigrant, Alok Madasani. Kuchibhotla died in the attack and Madasani was injured.
In her Facebook post, Dumala called 2017 one of the worst years of her life.
"Like every other year both me and Srinu welcomed year 2017 with lot of hopes. A year of promises to be with each other and hopefully grow our family by adding new addition," Dumala wrote. "Unfortunately, it didn't turn out that way because of one man's ignorance, hate and anger, giving our family an irreparable loss and shattering our dreams."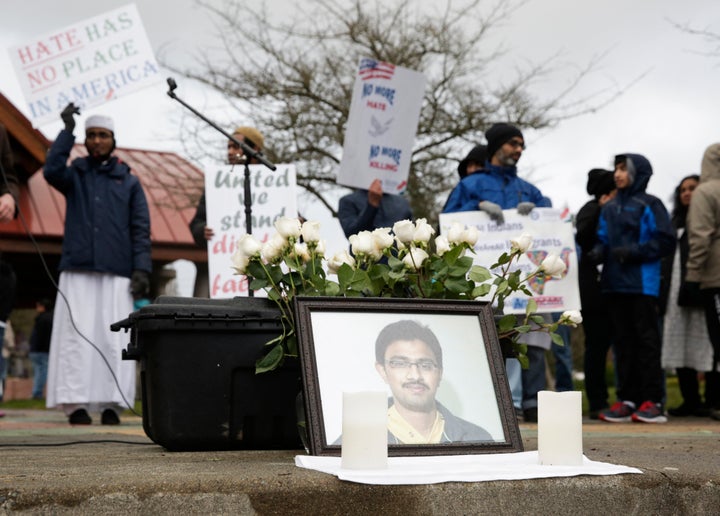 Dumala also addressed her husband directly in the post, telling him about how he continues to inspire her.
"Srinu you are very dearly missed by everyone and nothing can replace your natural aura and charisma that made you special," she wrote. "But it is your positive attitude that is driving us forward and it is with same positivity I welcome year 2018 with the hope that we spread the message of love and empathy."
In early December, Dumala joined others touched by tragic hate crimes at a forum organized by The New York Times at Rockhurst University, in Kansas City, Missouri. She appeared alongside Ian Grillot, a bystander who attempted to intervene during the attack on Kuchibhotla, and Mindy Corporon, who lost her father and son during a shooting at a Jewish community center in Overland Park in 2014.
Dumala spoke about the incredible amount of support she's received since the tragedy from her neighbors, her employer and others.
"This is what America stands for," she said during the panel, according to KCUR. "We are one people. We might be different cultures or races or ethnicities, but we should put energy into embracing our differences."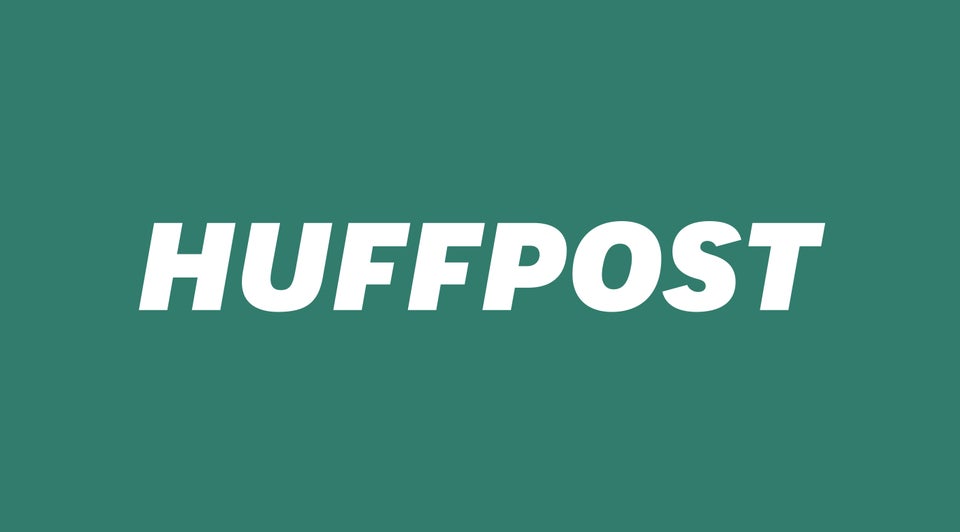 12 Photos That Show The Incredible Resilience Of South Asian Women