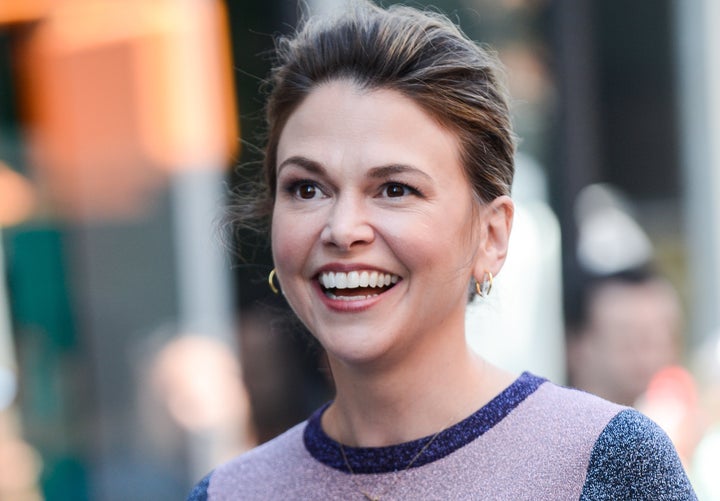 With two Tony Awards and a hit show under her belt, Sutton Foster has had her share of life-changing moments. The most memorable one came earlier this year, though, when she and her husband adopted a baby girl.
The "Younger" star appeared on Harry Connick Jr.'s show, "Harry," for an episode airing Wednesday. During her interview, Foster spoke about her 6-month-old daughter, Emily, whom she and her husband, screenwriter Ted Griffin, recently adopted.
"She's amazing," she said. "It's changed our life forever."
During the show, Foster showed off a funny photo of Emily squashing her face and described it as the "the glamorous life of mom life."
She also mentioned that she and Griffin had little experience with babies before welcoming Emily, whom she said is "like the golden child" since she's the first grandchild on both sides of the family.
"We are learning as we're going," she said, adding later, "It's a massive learning curve. She teaches you a lot."
In June, the "Younger" actress appeared on Today's segment with co-hosts Kathie Lee Gifford and Hoda Kotb. She joked that she and her husband had "no idea" what they were doing when they first welcomed Emily and explained how her adoption "felt 100 percent right."
"It's been unbelievable, the whole process and being in my 40s and realizing that there are many ways to have a family," she said, adding later, "I was like, 'What took me so long?' But yet I felt like I was waiting for this little soul to find me."