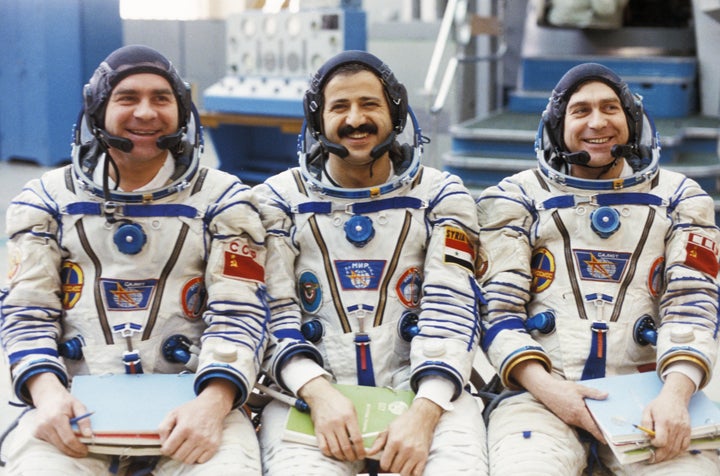 Once floating hundreds of miles above the world, 64-year-old former astronaut Muhammed Faris now finds himself grounded in one of its worst humanitarian crises. Faris, the first Syrian to go to space, is now a refugee in Turkey.
The Aleppo native currently lives in a dilapidated building in Istanbul with his wife and three children, The Guardian reports.
"I saw the earth from outer space. The earth is like one ball, it has no borders," Faris told The Associated Press in an interview from the Turkish city of Bursa. "And that's wonderful, because in outer space, there are no gates between countries. From there, the earth is one home, one family."
Faris was working as a colonel in the Syrian Air Force when he was selected to join a Soviet-led mission to the Mir space station in 1987, making him the first and only Syrian in space to date.
"It was a choice. Instead of living there as a 'hero' while my people were suffering, I preferred to live in tough conditions in exile with my honor," he was quoted as saying in Turkey's Daily Sabah.
Now, Faris is trying to use his influence to urge European leaders to respond to the rapidly worsening refugee crisis by ending President Bashar Assad's autocratic rule.
"I tell Europe if you don't want refugees, then you should help us get rid of this regime," he told The Associated Press.
Faris also offers military advice to the Turkish government on a regular basis, The Guardian reports.
Despite his Soviet-era ties, Faris harshly criticizes Moscow's military intervention in the war, declining invitations to several Russian events.
"I told them I would accept their invitation [with] one condition. They have to stop supporting Assad. It is impossible for me to shake their hands while they are committing every cruelty possible," he told Turkish daily newspaper Habertürk in 2015.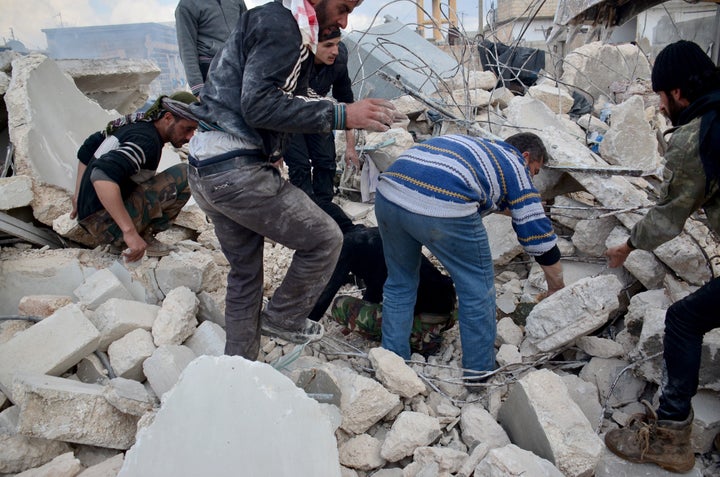 Russia has reportedly killed more civilians than fighters of the so-called Islamic State, using airstrikes that began in September 2015 at the request of the Syrian government to fight rebel and jihadist groups. Since the conflict erupted five years ago, nearly a half-million people have died, according to the Syrian Centre for Policy Research.
"My dream is to sit in my country with my garden and see children play outside without the fear of bombs," said Faris, who hopes to eventually return home to Syria. "We will see it, I know we will see it."
Related
Before You Go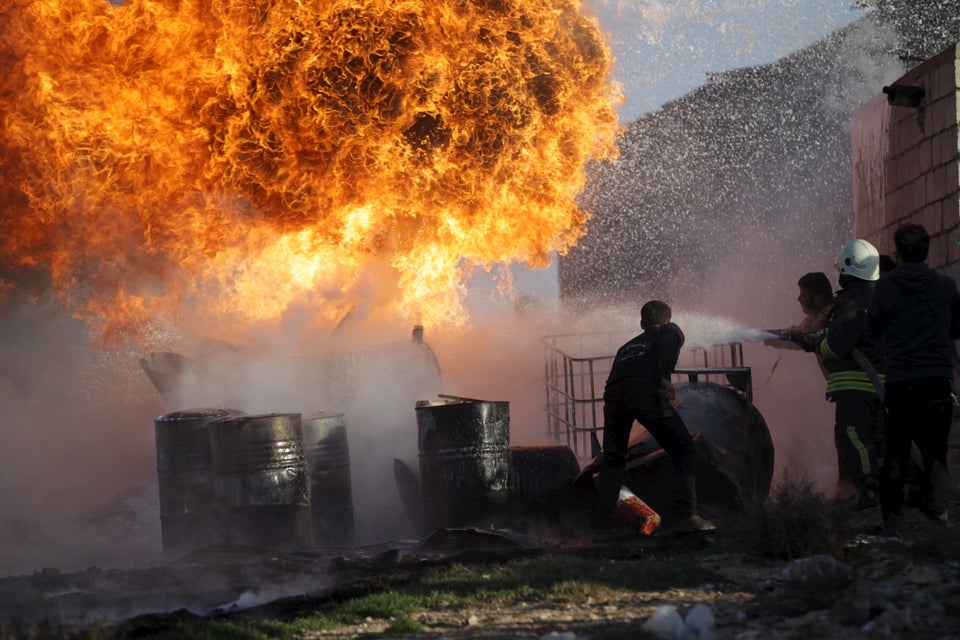 Inside Syria's War