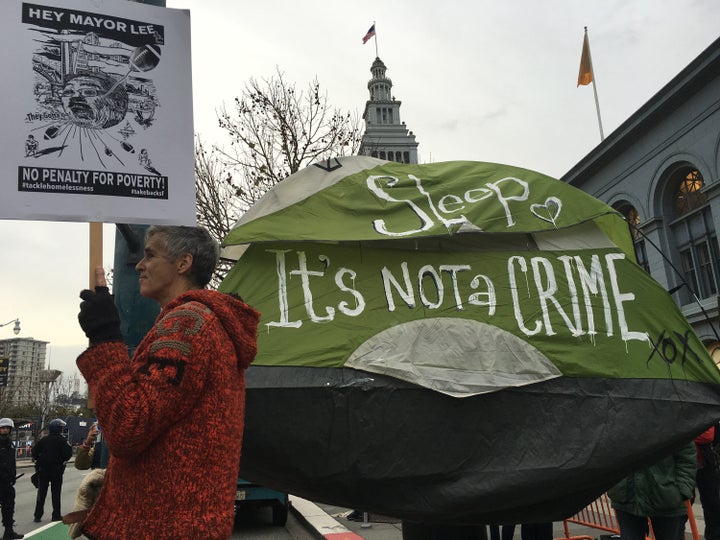 As the host of this weekend's Super Bowl, San Francisco has spared no expense, erecting a huge "Super Bowl City" compound for the event.
This perceived excess angered homeless advocates in the Bay Area, a few hundred of whom protested at the compound on Wednesday afternoon, according to KTVU. They asked the city to spend more money on its thousands of homeless residents.
"You can spend $5 million on a big half time party. You can spend $5 million on a big show. But you can't feed homeless people?" asked a protestor named Joshua Shrader, according to Time.
The protesters set up a "tent city" outside the Super Bowl City compound and were fairly orderly. The organizers, led by the Coalition on Homelessness, met with police to set its parameters beforehand, according to SF Gate. They called for San Francisco Mayor Ed Lee to invest $5 million, the approximate cost of the Super Bowl, in housing and social services for homeless people.
The city has been accused of moving homeless people out of sight to keep up appearances before the Super Bowl. In response, city officials say they are only trying to help the homeless during severe El Niño rains.
"Our only goal is to help people in out of the rain, and it has nothing to do with the Super Bowl," Trent Rhorer, head of the city's Human Services Agency, told SF Gate.
But Jennifer Friedenbach, executive director of the Coalition on Homelessness, told Time that homeless people are being illegally searched, cleared from encampments, and ticketed for arbitrary offenses like "sitting or lying."
By the protest's end, many homeless people left to find places to sleep for the night, according to SF Gate. One 61-year-old homeless woman, Cynthia Lee, told the news outlet, "I think if San Francisco has money to throw at the Super Bowl — even if it brings in tax money — they should give us places to live."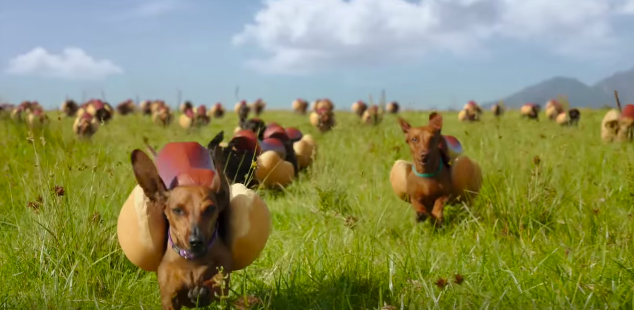 Super Bowl 2016 Commercials
Related