Rookie patrolman Timothy Loehman shot Rice on Nov. 22, 2014 near a Cleveland recreation center. Rice, who had been playing with a toy pellet gun, died moments later. Loeheman said he believed the young boy to be a man in his 20s and claims he thought the gun was real. Both Loehman, and veteran officer Frank Garmback who was also at the scene, said they yelled at Rice to "show me your hands," but surveillance footage shows the child was shot less than two seconds after officers arrived.
"He was my bright and shining star," Rice's mother said of her son in the MSNBC interview, before going on to dismantle some of the other dangerous misperceptions about black people.
"He was full of life and laughter. Tamir had the potential to be anything in the world," she said. "But Officer Timothy Loehman and Frank Garmback didn't even give him a chance."
"Prosecutor McGinty deliberately sabotaged the case, never advocating for my son, and acting instead like the police officers' defense attorney," Samaria Rice wrote in a statement following the news of the non-indictment.
Her fight for justice puts her in the company of other black mothers, like Sybrina Fulton and Lesley McSpadden, who grieve children killed by police who have walked free. The failure for indictment against the officers involved in these killings has widened the distrust between the black community and the criminal justice system.
For Rice's mother, it has led to a process that "demonstrates that race is still an extremely troubling and serious problem in our country and the criminal-justice system," she wrote last week.
"In a time in which a non-indictment for two police officers who have killed an unarmed black child is business as usual, we mourn for Tamir, and for all of the black people who have been killed by the police without justice."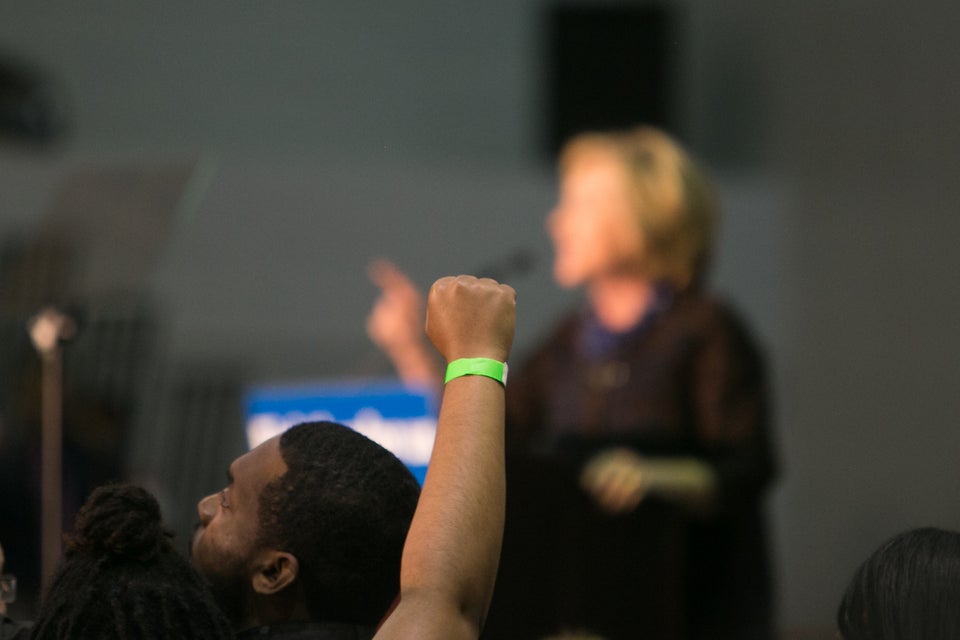 11 Things Black Activists Accomplished In 2015
Popular in the Community