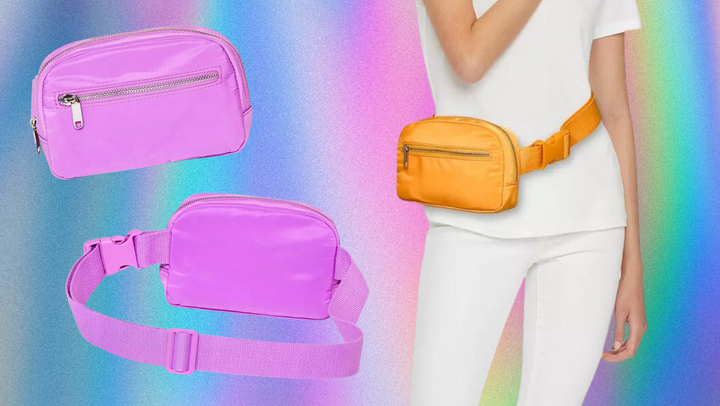 HuffPost receives a share from retailers on this page. Every item is independently selected by the HuffPost Shopping team. Prices and availability are subject to change.
Now is a great time to lighten up your load — schlepping is not the ideal vibe when you're going sightseeing, attending a concert, meeting friends for brunch, or running errands in town. That's why we're particular fans of the adjustable belt bag for those on-the-move days.
If you're looking for an affordable accessory for your hands-free lifestyle, there's a fanny pack from Target's in-house brand Wild Fable that's not only $15, but also a dead ringer for Lululemon's pricier viral sensation Everywhere belt bag — which, at this point, could be considered one of TikTok's greatest fashion hits.
Even though the bag's dimensions (roughly 5 inches by 8 inches) may seem rather compact, reviewers consistently express surprise at how much it holds — many customers claim the main compartment is large enough to hold all your out-the-door essentials (read: phone, keys, wallet).
An inner zip pocket could be used to stash even smaller, more crucial items like jewelry or medication. The outer zip pocket is also handy for public transportation cards or credit cards you might need on hand. And, don't get us started on travel — at least one reviewer mentioned that the hands-free bag was perfect for a day of sightseeing.
The wide strap can be loosened to a maximum length of 50 inches, which is plenty of slack for wearing the bag as a crossbody, around the waist, or on the shoulder. (We also noticed several reviews indication that the bag is accommodating to curvy and plus-sized bodies.)
There is a side-release buckle clip closure for easy on-off wear. The 100% recycled polyester material also makes for an easy wipe or spot clean. While some of the colors are already sold out, there's still an array of hues to choose from including a tangerine orange, a TSA- and stadium-friendly clear vinyl, a multi-stripe, and a electric shade of orchid purple.
The accessory has earned 4.3 from 282 reviews, meaning it's clearly a hot-ticket item. As one of the more stylish and affordable pouches we've spotted recently, this $15 is feeling like a must-gave. Hurry and get yourself this multi-use accessory soon — because the way it's selling, we're not sure it will be sticking around all season.
Check out some of the most promising reviews at Target or just scroll on down to add the bag to your own cart.
"Love this! I already have the hot pink heart one. But while spiraling about what to wear to Lizzo, I found this gem. I had my basics like mini wallet, phone, make up etc. but was able to somehow squeeze merch into it. I had my 2x Lizzo tee in there for hours!" — Tiffani

"My toddler wanted a Lululemon bag like her big sisters but I wasn't going to pay that for one for my 4yo so we found this and she loves it!!" — CMM85

"Love this little bag. I wear it like a cross body and it's great for essentials. I used it while traveling and it was perfect to carry what I needed to travel around Austin for a short trip. It kept everything I needed at hand and easily accessible. I'm so glad I got it and will continue to use. Love the color." — Ashley Bee

"I'm not usually a fanny pack girlie but this is THE exception. So adorable. I feel like this is common sense but it's MEANT to be small so don't expect it to be big—it still has a fair amount of space though." — jessicaelizabeth

"This holds everything I need to take with me. Roomy enough for a slim wallet, phone, and sunglasses in a case. Wearing as a crossbody leaves my hands free for shopping, drinking coffee, apple picking or whatever! I'm 50+ and I'd recommend this for my age group." — Rhcappon
Before You Go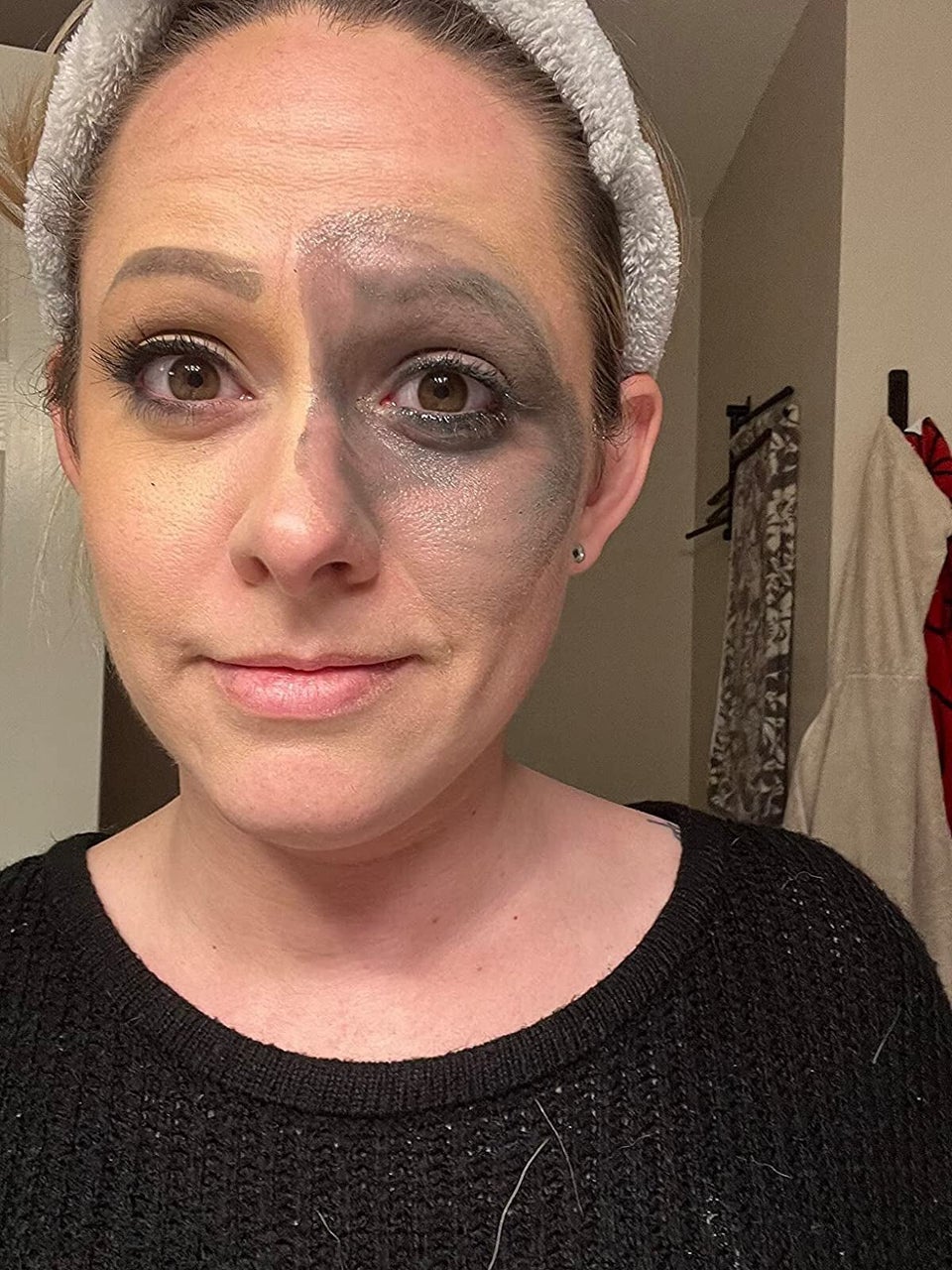 Say Hello To 34 TikTok-Famous Beauty Products You'll Want To Add To Your Routine