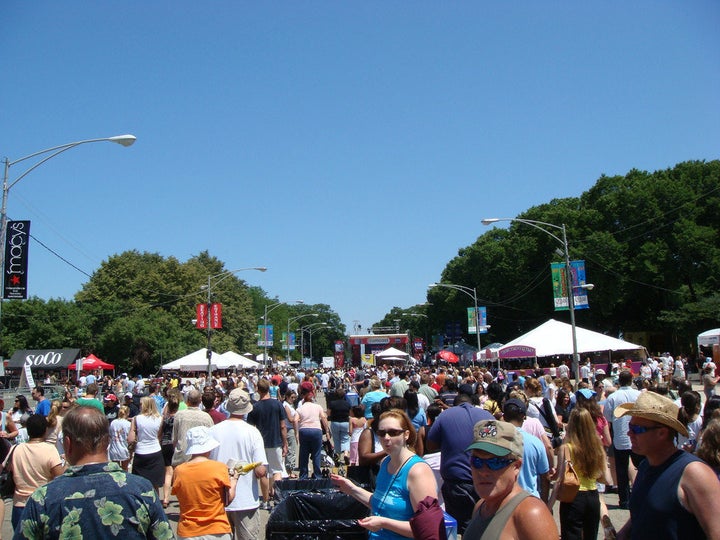 While this year's Taste of Chicago festival, the first managed by the city's Park District, lacked some of the chaos that peppered last year's event, revenue was also down for organizers and many vendors alike -- unless you were selling large hunks of meat or Eli's cheesecake, apparently.
In a Tuesday press release, Mayor Rahm Emanuel applauded the city's police force and Office of Emergency Management and Communications for how they handled the event, which reportedly resulted in almost 50 percent fewer arrests, 20 percent fewer citations for soliciting or panhandling and zero incidents involving illegal weapons, as NBC Chicago reported.
"I commend the City's public safety agencies and employees for their efforts to make this year's event the safest in recent memory," Emanuel wrote. "Every year millions of people enjoy the Taste of Chicago, creating jobs and generating economic activity for our great city … We could not attract people from across the globe without the hard work of our public safety officials."
But as crime was down, it appears the event also attracted fewer revelers, and thus, took in less money, according to WBEZ, who quoted interim Chicago Park District superintendent Michael Kelly, who said, "I don't think this thing made money, but I don't think it lost a lot of money, either." Kelly added that it was too early to know how much money the week-plus festival may have lost.
REAL LIFE. REAL NEWS. REAL VOICES.
Help us tell more of the stories that matter from voices that too often remain unheard.